It has to be one of the saddest sights on Earth.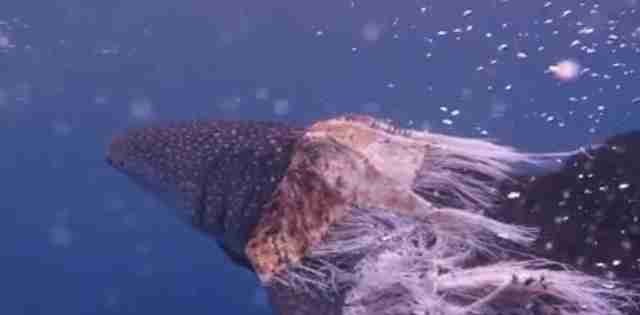 A majestic whale shark kept trying to swim after he was caught in a careless fisherman's net.
Thankfully, there are people who are trying to help animals instead of hurt them, and they're acting as guardians, not users, of the Earth.
Divers from a local scuba-diving facility, Seadoors, dove in to help the constricted animal, who was spotted in the Tubbataha Reefs in the Philippines.
It's a truly beautiful moment when the shark breaks free.
Images like these show how easily wild animals can get tangled in the detritus that humans thoughtlessly leave behind every day.