For anyone who still thinks it's a good idea to eat whale meat, here's a convincing reason to stop: it's toxic, just like our oceans. Even countries that conduct commercial whaling think that whale meat has become too contaminated to eat.
A massive shipment of minke whale meat had to be dumped in Japan after it was found to contain surprisingly high levels of pesticides, making it unsafe for human consumption, AFP reports.
Shipped from Norway, the meat contained twice the legal amount of insecticides that have been shown to cause nerve damage in studies on animals.
The announcement comes after an investigation by the Animal Welfare Institute and the Environmental Investigation Agency (EIA) brought documents to light that showed contamination in the same shipment. As large mammals who tend to accumulate the toxins in their food, whales are particularly vulnerable to contamination. Marine pollutants are a major threat to whales, though the effects are different for every species and region.
"Japan is right to take action to prevent the import of toxic Norwegian whale meat," Clare Perry, head of EIA's Oceans Campaign, said in a statement. "However, it should also look to its own cetacean hunts, which provide thousands of tons of toxic whale and dolphin products for unsuspecting Japanese consumers, putting them at increased risk of serious diseases, including Parkinson's disease, arteriosclerosis and diabetes."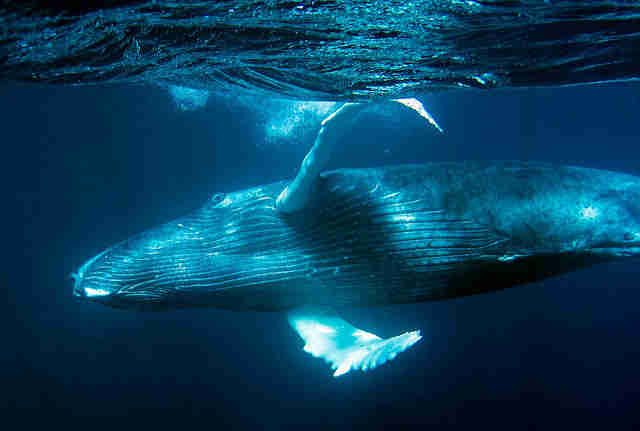 Despite an international ban on whaling introduced in 1986, Japan's quota for minke whales is 333 individuals this year. It also sets a yearly quota that allows hunters to kill some 20,000 small cetaceans like dolphins and porpoises, many of whom are slaughtered in drive hunts, where they are pushed into nets and killed with spikes.

Last season, Norway's whalers killed 729 minke whales, despite falling demand for the meat. In Iceland last year, whalers harpooned a total of 137 fin whales, an endangered species.
Iceland and Japan are the only other countries other than Norway that still conduct commercial whaling, and they've come under fire for contamination, too. Heavy metals and organic pollutants have been discovered in Iceland's meat, while dolphin meat in Japan is a known source of toxic mercury.