This is Mac and Cheese.
He is a 5-week-old kitten with paralyzed back legs, and a brand-new wheelchair fashioned out of Erector set parts.
Mac and Cheese really likes his wheelchair.
So, obviously, do we.
A couple of days ago, someone on Long Island, New York, found Mac and his littermates. Mac's brothers and sisters were quickly dispatched to adoptive homes.
But this guy's back legs don't work. So the person who found him packed Mac into an empty macaroni and cheese carton, and brought him to the Massapequa Pet Vet, a local veterinary clinic and wildlife rehab center, where staff quickly fell head over heels.
He has "30 mommies here," the clinic's manager, Donna, who asked her last name not be disclosed, tells The Dodo. "Everyone is very loving to him."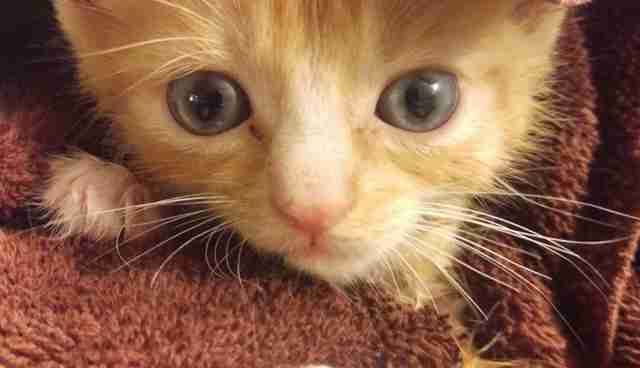 A full exam revealed that Mac's legs aren't broken. There does not appear to be any other physical reason why his legs don't work, either. It even seems he can feel pain in them.
So Mac is getting lots of physical therapy now - administered by Mac's foster mom, a clinic staffer - with the hope that those tiny hind legs of his will start working.
And then he can walk, instead of wheel, into his eventual adoptive home.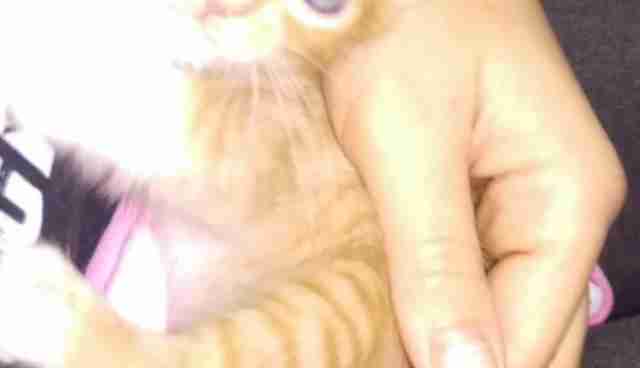 But for now, Mac's got his makeshift wheels - concocted on Tuesday night by one of the clinic's vet techs - so he can get around.
And does he ever get around.
"Like a rocket ship," Donna says.
Follow Mac and Cheese's adorable zooms on the Massapequa Pet Vet Facebook page. Donations for his care are also welcome - contact Massapequa Pet Vet to find out more.