Japan Gets The Boot Over Ties To Bloody Dolphin Hunt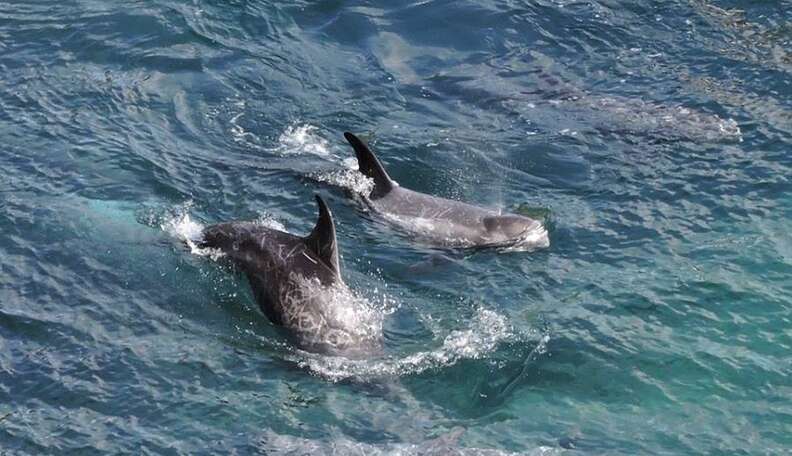 <p> <a href="https://www.facebook.com/SeaShepherdCoveGuardiansOfficialPage/photos/pb.109164785900427.-2207520000.1429745648./455102187973350/?type=3&theater">Facebook/Sea Shepherd Cove Guardians</a> </p>
Japanese zoos and aquariums obtain their dolphins in such a brutal way that they've been kicked out of the global zoo community until they end the practice.
The World Association of Zoos and Aquariums (WAZA), an international community of 1,300 facilities, announced on Wednesday that it had unanimously voted to suspend the membership of the Japanese Association of Zoos and Aquariums (JAZA) due to concerns that JAZA members were obtaining captive dolphins from vicious Japanese drive hunts.
Warning: Graphic images below
The most infamous of these hunts, popularized by the film "The Cove," takes place in Taiji, Japan, from September through March. Entire families of dolphins are herded into Taiji cove with speedboats. The comparatively lucky few will be trained and sold to zoos and aquariums; thousands of others are brutally butchered with a spike through their heads to be sold as meat. During the hunt, the blue waters of the ocean cove literally turn a shocking red with blood, and are peppered with butchered bodies.
"WAZA requires all members to adhere to policies that prohibit participating in cruel and non-selective methods of taking animals from the wild," the group said in a statement. It added that it has spent several years working with JAZA to eliminate its support of the bloody dolphin hunts, and decided to suspend JAZA's membership after the Japanese zoos refused to stop taking dolphins from hunts like Taiji.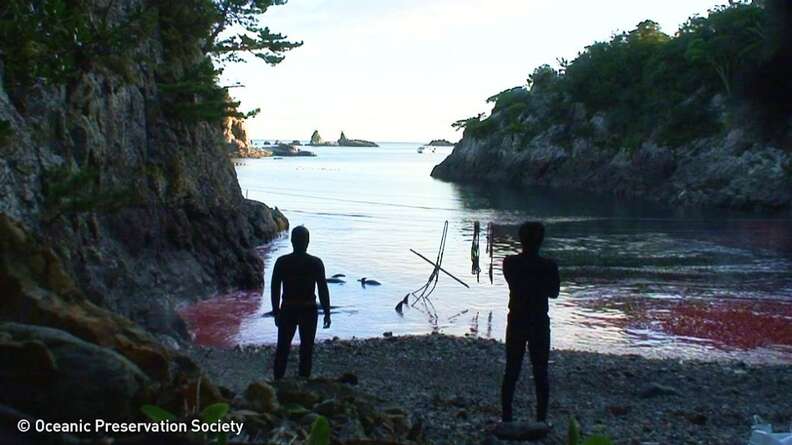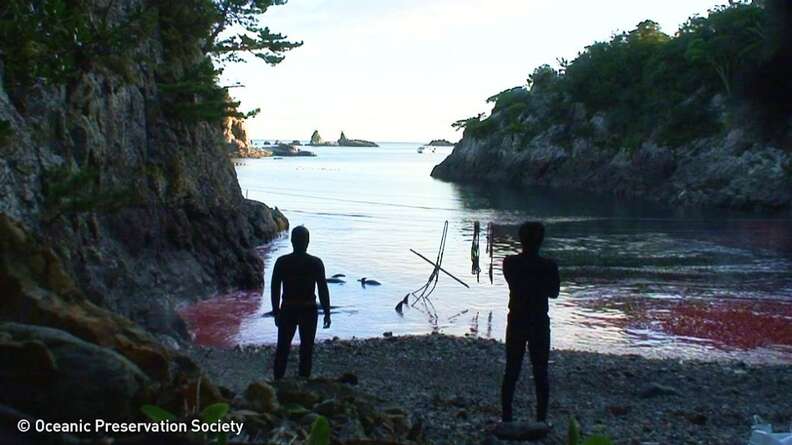 WAZA's announcement comes just one month after animal welfare group Australia for Dolphins filed a lawsuit against them, claiming the organization endorsed one of its Japan members' decision to obtain a dolphin from the Japanese drive hunts.
WAZA emphatically denied the claims, saying in a statement at the time:
WAZA does not support, and has never supported, the Taiji dolphin fishery in any way. To the contrary, WAZA has attempted to intervene directly, and has endeavoured to use its influence to bring to an end a practice which surely has no place in modern times.
In a press release on Wednesday, Australia for Dolphins CEO Sarah Lucas called WAZA's decision a "major blow to the world's largest dolphin trade," as, the group says, 40 percent of demand for Taiji trained dolphins comes from WAZA aquariums. The group said it will continue its lawsuit against WAZA, as some of its Korean members source from the Taiji hunt as well, but acknowledged that WAZA's decision was a good step forward.
"This is another huge embarrassment to the global reputation of Japan, and another nail in the coffin for the Taiji drive hunts," Lucas said.
Other marine animal advocates are also praising WAZA's recent announcement, a much-welcome public sanction against industries that support the inhumane killings.
Candace Crespi, campaign director for the Oceanic Preservation Society (OPS), called the announcement a "major win for dolphins and those who love them."
"The tide is turning against the exploitation of animals for human entertainment," she said in a statement to The Dodo. "We applaud the WAZA Council for suspending JAZA."
Louie Psihoyos, director of "The Cove" and executive director for OPS, expressed similar sentiments.
"This is one of the best Earth Day presents for those working against the Taiji dolphin slaughter," Psihoyos said in a statement. "You know we're another step closer to shutting down 'The Cove' when the entire world of zoos and aquariums turns its back on the Japanese industry for supporting this heinous and barbarous hunt."