Polar bears can weigh up to 1,500 pounds -- which is why it's sort of insane to see them gently swimming. This stunning GoPro footage captures just that -- a group of polar bears swimming toward ice (which is rapidly melting, as a result of climate change).
Since 1979, sea ice cover has declined by about 30 percent in the Arctic -- the polar bears' home.
When the ice breaks up in the warmer months, polar bears must swim to the shore to wait out the summer.
Polar bears are excellently adapted for swimming -- in fact, their scientific name, Ursus maritimus, means "maritime bear."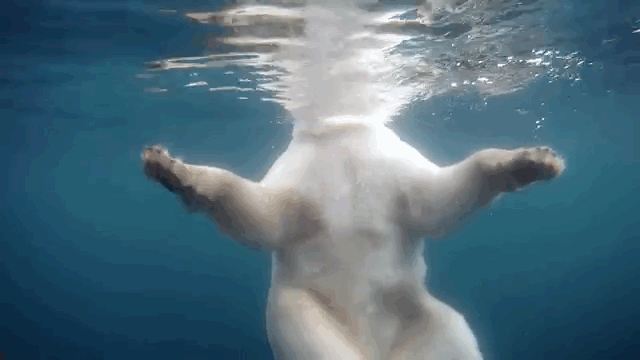 They're excellent long-distance swimmers -- some have been documented swimming 220 miles over the course of several days.
But as the ice melts earlier each year, these swims get longer -- which can be a problem for bears, particularly for cubs.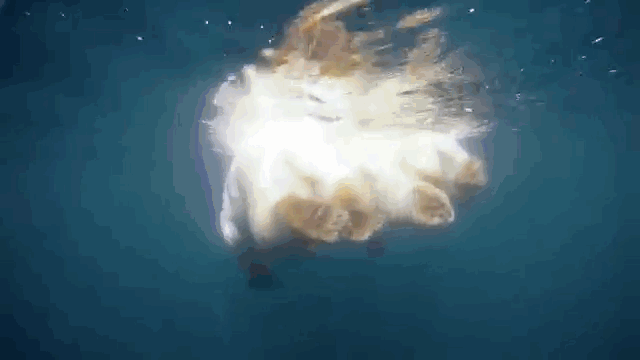 When they do finally arrive on land, the rest must be welcome -- a 200-mile swim can really take a lot out of you.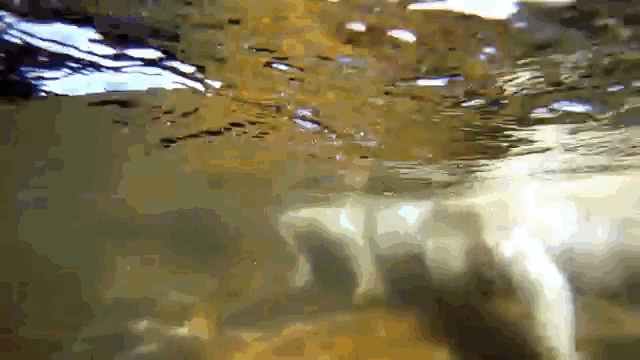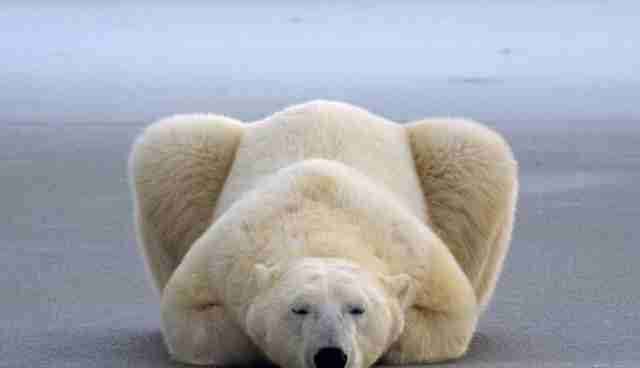 See the entire video, shot by wildlife filmmaker Adam Ravetch, below:
More news about polar bears: