Ready to get into the holiday spirit? Take a look at these THRILLED shelter pets picking out presents from underneath a great big Christmas tree.
It's like "seeing kids on Christmas morning after Santa has made his deliveries," Stephanie Filer, manager of special gifts and partnerships for the Animal Rescue League of Iowa (ARL-Iowa), tells The Dodo.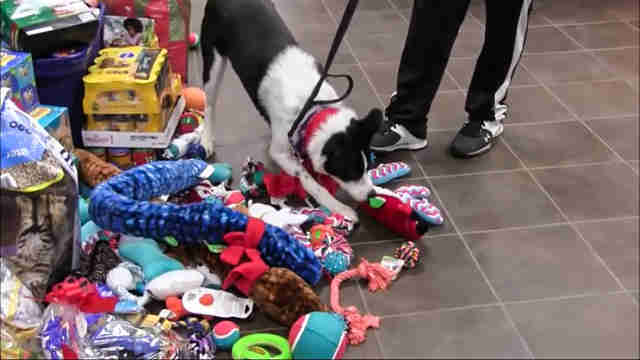 The gifts were donated by folks in the community as part of ARL-Iowa's annual "Tree of Life" program, which brings in pet food, supplies and toys that will last the shelter several months into the new year.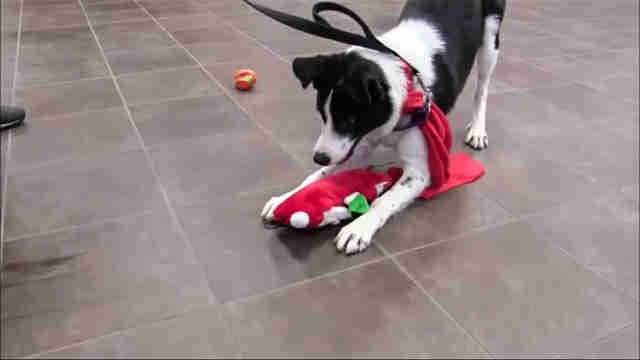 Five dogs and four cats got the chance to come out and choose their own gifts from the massive pile of goodies.
Filer says watching their selection process was almost as much fun as seeing these critters enjoy their bounty afterward.
Some grabbed the first toy they saw. Others sniffed for a while before making a final selection. A dog named Boss was so excited to be the center of attention he wouldn't even play with his toy until he was back in his kennel.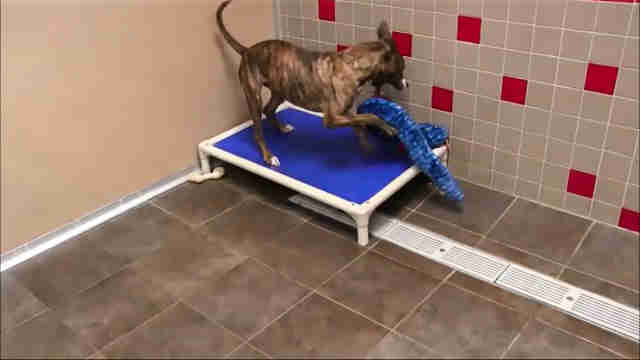 As for the cats, they mostly "enjoyed playing ON the donated items," says Filer.
And all but one of these excited animals received the best gift of all - being adopted into a loving home.
There's just one guy left, a sweet young kitten named Frank, who's still patiently waiting for a little Christmas miracle.