If there's one universal truth, it's that there's really nothing sweeter than freedom -- and that applies to all creatures, big and small. So, as you count down the minutes until the workday ends, watch these animal head home too. They really couldn't be happier about it.
Go get 'em, Sea Lion
When Kalina was rescued by the Pacific Marine Mammal Center in California, she was suffering from multiple injuries to her face and body from fishing hooks. Fortunately, she was able to recover and be returned to live out her days back at sea.
Farewell, Brown Bear.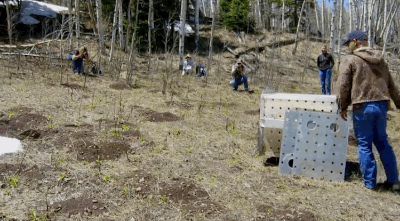 This black bear in Colorado had been found alone and starving during the long snowy winter, but was lucky enough to be rescued. A few months and 100 added pounds later, he was more than ready to head back into the forest.
Best of luck, Bald Eagle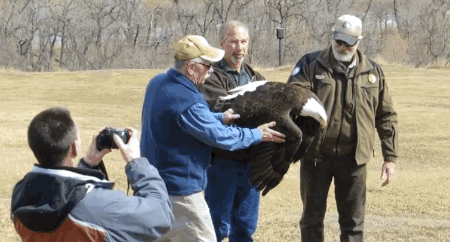 Here's an adult Bald Eagle who was rescued after being found with a life-threatening injury on his foot. Vets performed surgery to save him, and after being rehabilitated at the Dakota Zoo, he was eventually set free back into the wild.
You're free now, Little Penguins
This group of little blue penguins were captured, cleaned, and cared for following an oil spill disaster in New Zealand. When it finally came time for them to be released, they were clearly ecstatic.
See you around, Florida Panther
Just under a year after being found with a broken leg on the side of the road, this young Florida panther was escorted back home. Despite his long stay in the company of his rescuers, freedom was too sweet to make it wait for farewells.
Be free, Sea Turtle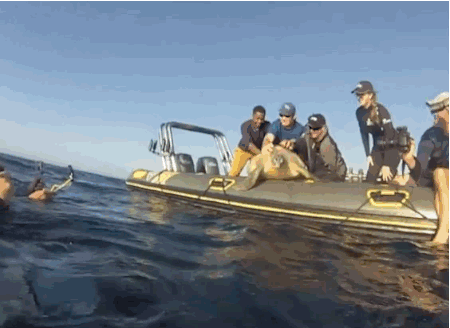 Sea turtle Janet was on the verge of death when she was rescued and sent to a rehab facility in South Africa, emaciated and suffering from a respiratory infection. But a year later, plump and on the mend, she was more than happy to head back home.
Godspeed, Grey Fox
Here a Risso's dolphin who had gotten stranded on a sandbar near Long Island was given a new lease on life thanks to the dedication of wildlife rescuers. Now, she's safely back out to sea.
Run, Raccoon, run
Trapping and releasing is a far more humane approach to dealing with wayward raccoons than killing them. Sure, they might not be rare or endangered, but they too deserve a chance to be free.