These turtles were stranded, hit by boats or threatened by poachers, but they've all made it back to the sea.
1. This stranded leatherback sea turtle is looking forward to a trip back to the Atlantic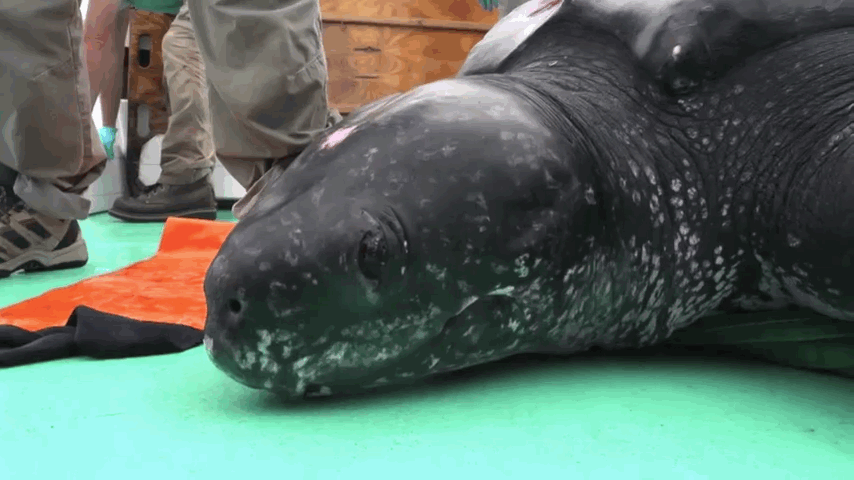 2. And this turtle can almost feel the water on his flippers in North Carolina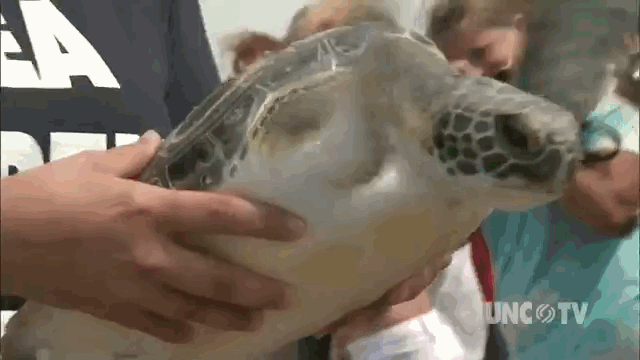 3. Rescued sea turtle hatchlings scramble across the Costa Rican sand
4. A 300-hundred-pound loggerhead, "Mama Pritchard," goes back to the ocean after a boat strike
5. Free from a fishing hook, this turtle returns to Galveston Bay
[YouTube]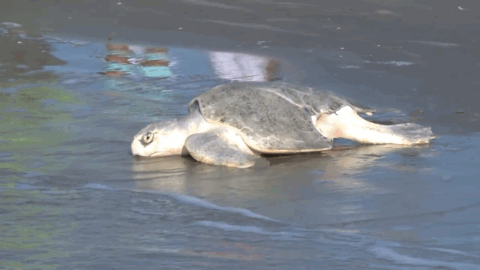 6. Never mind the barnacles, here's a loggerhead named "Fargo 2"
[YouTube]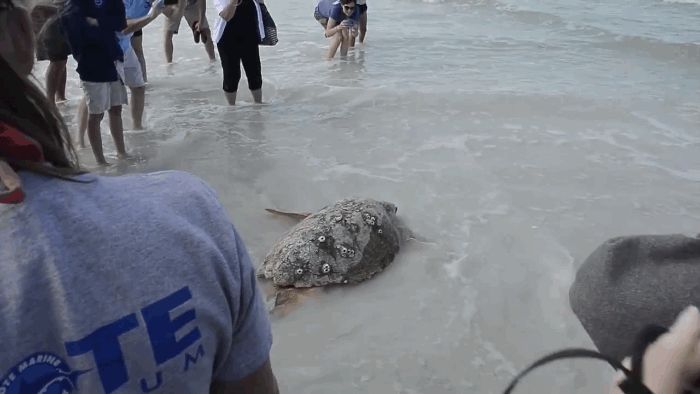 7. The U.S. Coast Guard attaches a satellite tracker, then delivers this turtle home
[YouTube]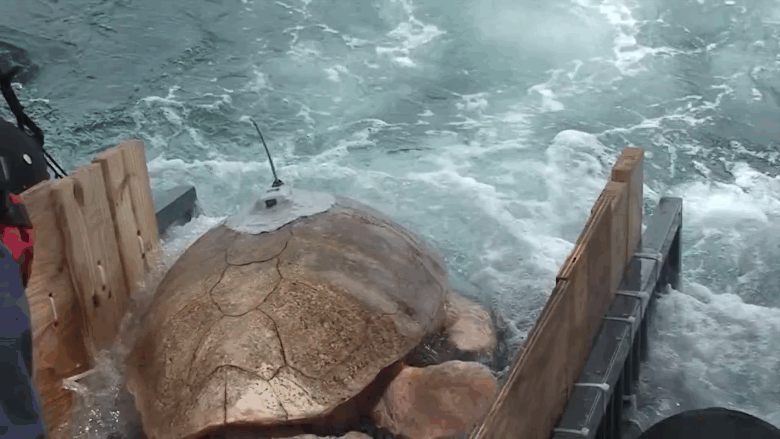 8. The Sea Turtle Preservation Society releases "Scuttle," a green sea turtle
[YouTube]
9. Ninety-two Kemp's ridley sea turtles -- the rarest sea turtles in the world -- are set free at Padre Island, Texas
10. More baby turtles -- raised in a nursery safe from poachers -- are set free at La Isla de Palo Seco, Costa Rica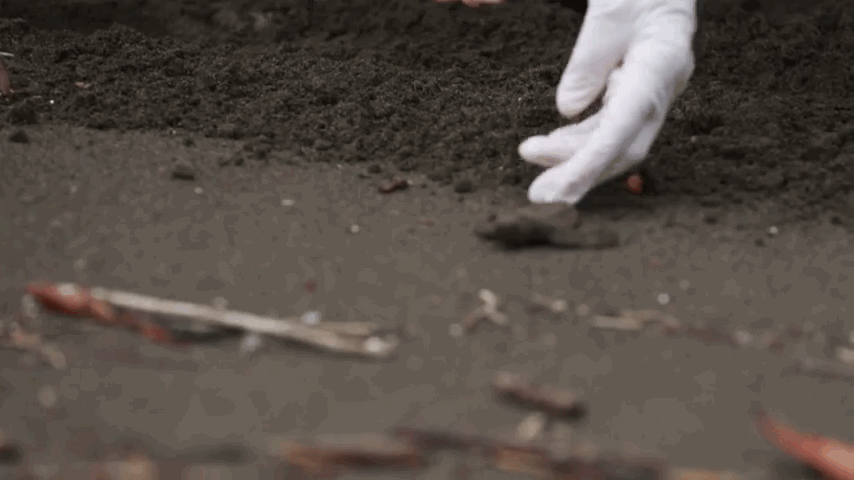 11. Biologists and volunteers release about 50 spiny softshell turtles into a Vermont lake