When Luis Chanu strapped into his paramotor (a kind of powered paraglider) near the beach in South Africa, the ride started off like any other.
There was liftoff!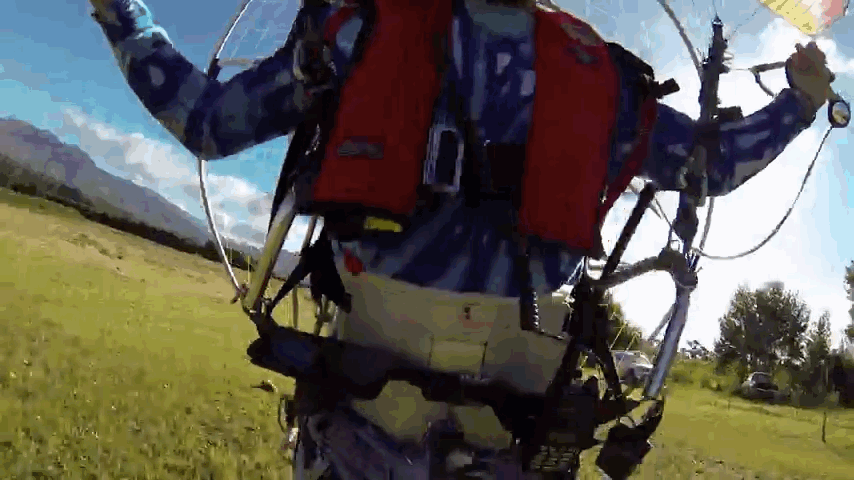 Followed by a peaceful cruise over some surfers.
Then, he turned to the open ocean ...
... where an enormous pod of dolphin awaited.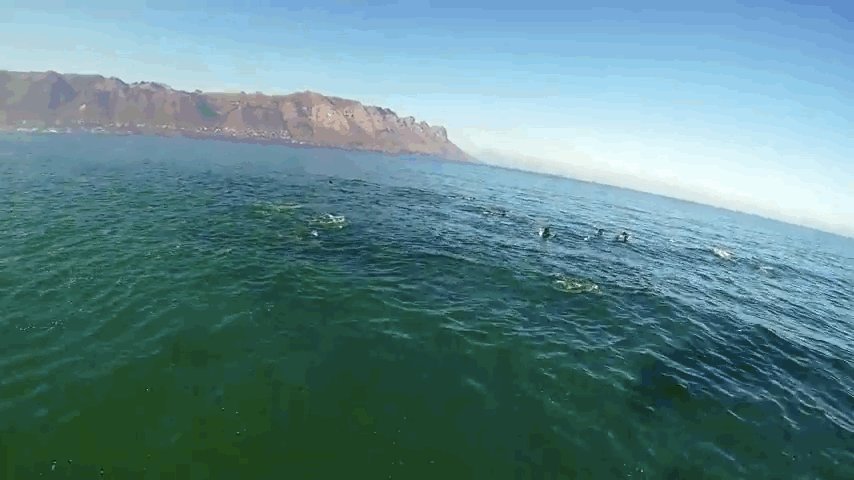 It was -- we can imagine -- a pretty good flight.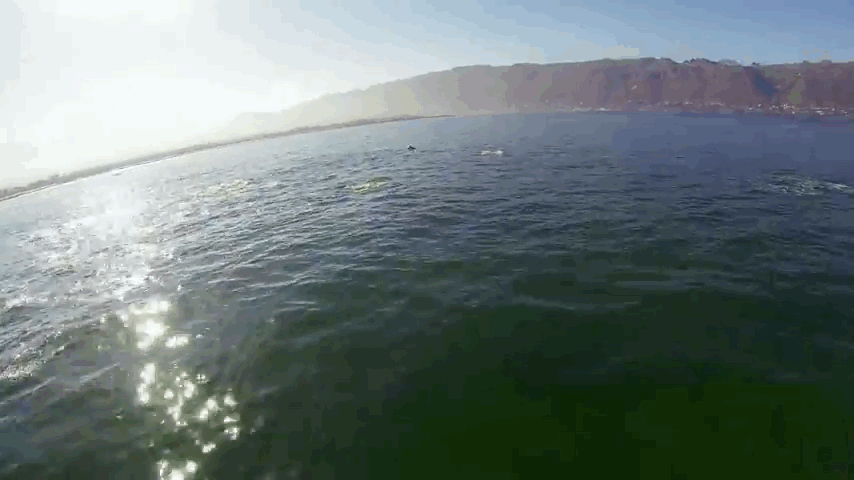 Watch the whole spectacular video here: