The disastrous and tragic effects of civil war are often too many to count. But one repercussion that often goes overlooked is the devastation of wildlife during wartime, when chaos and violence cause more than just human bloodshed. For many months, a rare group of elephants has been amongst the victims of a horrific civil war ravaging the Central African Republic, where a conservation biologist named Andrea Turkalo had been studying the endangered animals for years. As NPR reports, the war forced Turkalo out of the country last spring -- leaving the elephants vulnerable to poachers:
It was several weeks after [Turkalo's escape] that she heard that poachers -- taking advantage of the chaos in the country -- had invaded the bai. They shot 26 elephants and cut out their tusks.

That's painful to imagine, especially for anyone who's had the chance to watch these animals. The NPR team had spent hours on that platform with Andrea, seeing these huge animals in a way few people in the world have a chance to do, and with someone who could "translate" what they were doing. "They recognize each other's voices," she told us in 2002, "just like women recognize their babies' cries. It's nothing extraordinary for humans. But seeing it in front of you, and knowing those individuals are related, that makes my day."

Now, a year later, Andrea is stoic about the loss. "I can never get too emotionally attached to things there," she says of central Africa, "because otherwise you set yourself up for a lot of disappointment. I mean, I've been through a lot of poaching."
But stoic as she might be, Turkalo hasn't given up hope for her elephants. She's now working with the Wildlife Conservation Society and continuing her research from New England, doing what she can from afar to help the herd. Turkalo told National Geographic that she hopes to return to central Africa as soon as the turmoil settles down. "This is part of the job," Turkalo said. "I'm obliged to do what I can in terms of protection. If we don't make an effort to protect these animals, they won't be there."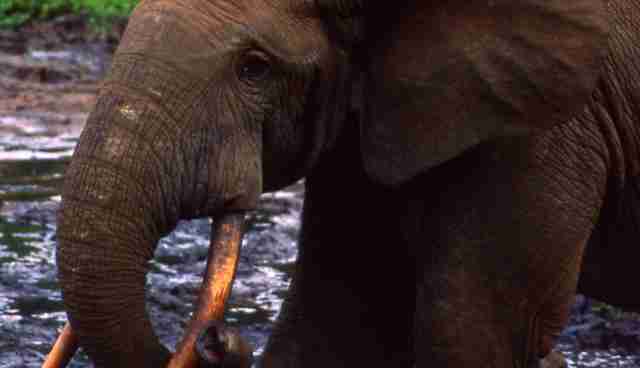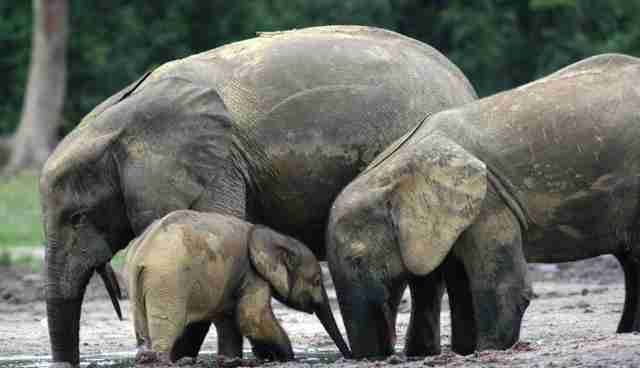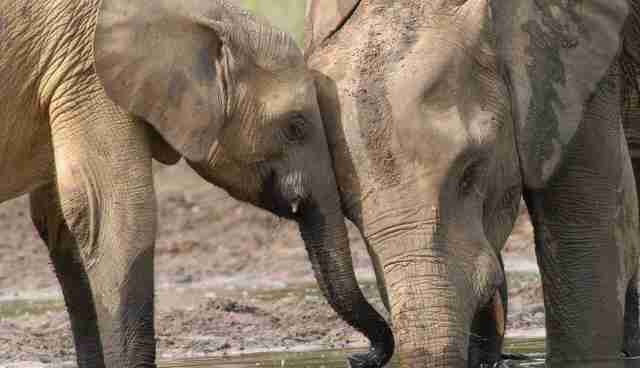 The ivory trade drives a brutal campaign of international poaching that killed 22,000 elephants in 2012 alone, despite a global ban on the sale of ivory. Join us in pledging never to buy new or vintage ivory products -- which include narwhal, walrus and hippo ivory -- to help save the world's animals from poaching.
" "