Lion Killer Dentist Is Having The Worst Day Ever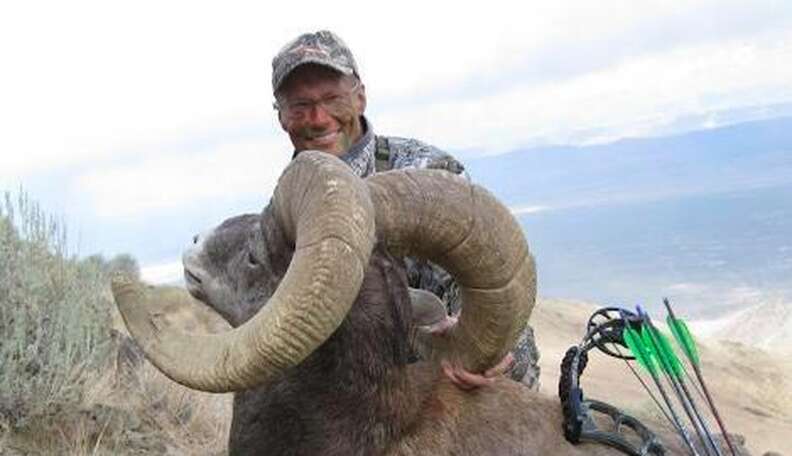 <p><a href="https://twitter.com/theotaylorr/status/626267523093168128" target="_blank"> Twitter/theotaylorr</a></p>
<p><a href="https://twitter.com/theotaylorr/status/626267523093168128" target="_blank"> Twitter/theotaylorr</a></p>
The world's still in mourning over the death of Cecil, a beloved 13-year-old lion who was killed and beheaded by hunters after being lured out of his protected home in Zimbabwe's Hwange National Park. Though he survived their initial attempts on his life, the wounded lion wandered around for 40 hours before the hunters tracked him down and killed him, and tried to destroy his tracking collar.
Things aren't getting any easier for Walter Palmer, the Minnesota dentist who paid $55,000 to illegally kill Cecil. His dental practice has been shuttered since his name was released on Tuesday, and some unpleasant parts of his history have come to light; he was fined $3,000 and faced one year of probation in 2008 for lying to officials after illegally killing a black bear, and reportedly paid $127,500 to settle a sexual harassment suit filed by a former receptionist in 2009 (though he did not admit to those allegations).
In the wake of the news about Cecil, animal lovers across the world have been flooding the internet with their take on the lion's death - and they're not happy.
Critics have inundated the Yelp page for Palmer's dental practice with thousands of angry reviews.
Some of Cecil's fans even set up a memorial outside Palmer's office ...
... along with some angry notes.
But more than anything, they're mad that someone could take pleasure in killing such a magnificent animal.
Palmer said in a statement on Tuesday that he didn't know the hunt was illegal, and would cooperate with authorities if they reached out to him. His hunting guide, Theo Bronkhorst, and the owner of the property where Cecil was first shot, Honest Trymore Ndlovu, appeared in court in Zimbabwe on Wednesday, and are both facing up to 10 years in jail or a $20,000 fine.
It's uncertain whether Palmer will face similar charges, or whether he knew the kill was illegal. The "trophy" - Cecil's head and skin - have been confiscated by Zimbabwe authorities.
But while it's understandable that people are mad at Palmer, who's a noted big-game hunter, that anger won't do much to bring Cecil back - or help protect the lions who are still alive. If you'd like to help you can click here to donate to Oxford University's Wildlife Conservation Research Unit (WildCRU) - the group that was tracking Cecil before his death - to help preserve lions and other threatened species. (U.S. donors can click here and select "WildCRU" in the preference field.)
You can also donate here to National Geographic's Big Cats Initiative, which sponsors several programs to help big cat populations around the world.
See more of The Dodo's coverage of Cecil below:
Cecil The Beloved Lion Beheaded By Dentist Who Paid $55,000 To Find Him
Jimmy Kimmel Tears Into 'A-hole' Dentist Who Killed Cecil The Lion
Cecil's Death Just Got More Depressing: His 12 Cubs Will Probably Die Now
Lion Killer Dentist Writes Letter To Patients About His Passion For Hunting