Waldorf has a hole in his heart. The chow chow puppy arrived at a New York rescue center in the middle of January, one of 80 animals taken in a recent puppy rescue in the Midwest.
It's unusual for a chow to be found among the dogs at puppy mills, according to the North Shore Animal League America, the rescue organization that took Waldorf in.
"We rescue a lot of older poodles, Maltese and Yorkie purebreds and mixes, pomeranians, shih tzus and small terriers," Bariann Browne, a representative for the group, told The Dodo. (Browne clarified that she was also expressing her own views and not necessarily the official stance of NSALA.)
Credit: North Shore Animal League America
Puppy mills are a "huge problem in New York," Browne said. Up to 99 percent of dogs sold in stores, especially in Manhattan, she said, come from puppy mills.
These large-scale operations are not known for their careful breeding of healthy dogs. And Waldorf is, sadly, a sick puppy. On the NSALA website, veterinarian Gerard Laheney described the pup's problems: a severe heart murmur, a hole between his heart's left and right ventricles, narrowed heart valves and "a hole in the diaphragm where organs from the abdomen slip through, and rest in the chest," Laheney said. "In Waldorf's case, his liver was found lying next to his heart."
Credit: North Shore Animal League America
Some of these holes have a congential component - that is, they could have been passed down from Waldorf's parents, NSALA's chief of veterinary staff Mark Verdino told The Dodo. "Continuing to breed dogs with these defects can perpetuate the problems in a blood line and offspring can be affected," Verdino said. "This is the unethical nature of commercial puppy mills."
Laws are accumulating, at least in the Northeast, to crack down on puppy mills. Connecticut, New Jersey and New York have all passed laws within the past two years that target some aspect of selling dogs and cats. In New Jersey, for example, pet stores must be transparent about who bred their dogs and supply breeders' inspection records, if asked.
Credit: North Shore Animal League America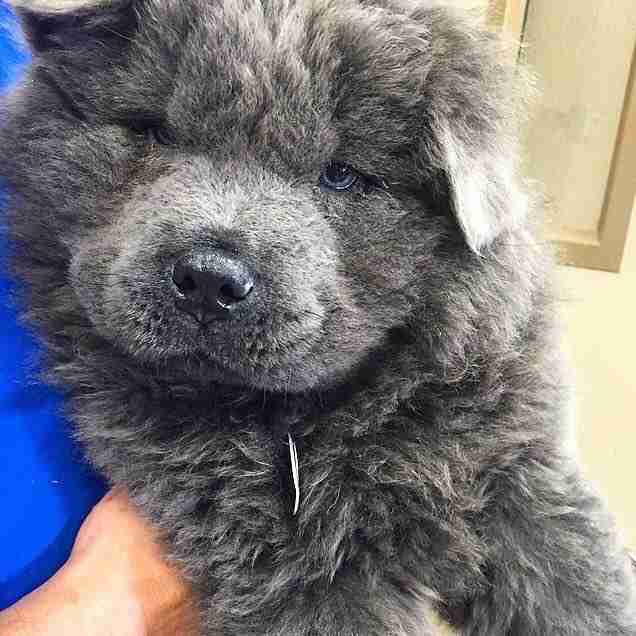 "We wholeheartedly believe that prospective pet owners should consider adoption of a 'Mutt-i-gree' before buying a pedigree," Verdino said.
Organizations like NSALA, the ASPCA or your local shelter or humane society all have dogs, cats and other animals available for adoption.