Let's Give Thanks For All These Awesome Duck Rescues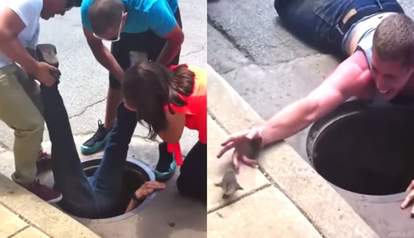 <p><a class="checked-link" href="http://www.animalsaus.org/bc5">Animals Australia</a></p>
Wildlife advocacy group Animals Australia started a viral storm earlier this month after uploading a video titled, simply and appropriately enough, "People Being Awesome" - and it certainly is an apt description. The three-minute clip features a variety of dramatic duck rescues - people going above and beyond to keep the little waddlers safe from harm.
The heartwarming video has been watched nearly 90 million times on Facebook, a ringing endorsement for those kind enough to care.
"The response to this small video has been extraordinary and reinforces that overwhelmingly people want our native waterbirds to be protected, not shot out of the sky in the name of 'sport'," she said.
"It provides such a powerful indication of what people are seeking and responding to when it comes to human behaviour - people are responding to empathy not apathy - and whichever political party finally recognises this will reap the rewards."
Duck hunting is a controversial practice in Australia. Several states, including Western Australia, Queensland and New South Wales, have already outlawed hunting the birds for sport.