Victory: San Diego International Airport Finally Posts Ad Opposing SeaWorld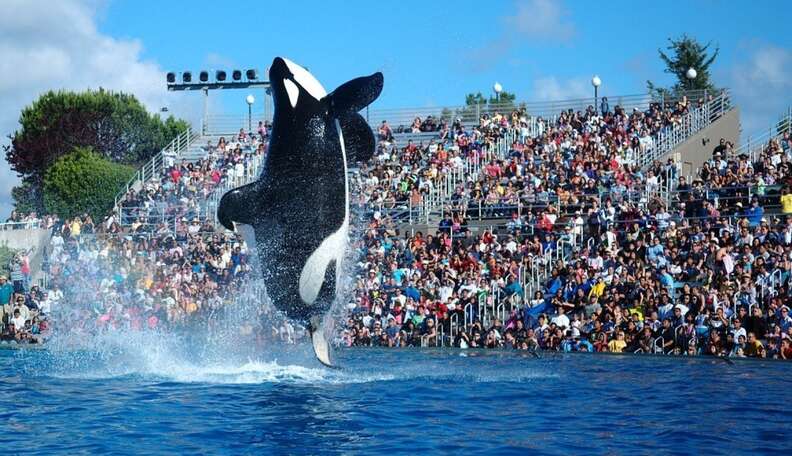 Passengers arriving to San Diego International Airport are now being presented with a courteous reminder that people who really love animals wouldn't pay to see them perform tricks in little tanks.
For the next four weeks, the roughly 50,000 people who pass through the airport each day will be greeted by an ad featuring actor Kathy Najimy, a San Diego native who has been a vocal opponent of SeaWorld's practice of keeping orcas in captivity.
Photo via PETA
After initially refusing to display ads discouraging visits to SeaWorld, the airport has since agreed to post them following a lawsuit filed by PETA and the ACLU which claimed silencing their opposition to the San Diego marine park amounted to "viewpoint discrimination".
"Nothing is more fundamental to the First Amendment than the principle that government may not silence speech because of its viewpoint," says ACLU attorney, David Loy. "We are glad this case resulted in the vindication of PETA's free-speech right to reach San Diego visitors on the same terms as any other advertiser."
The ad comes at a time when SeaWorld is already reeling from bad press. Since the release of the documentary "Blackfish" shed light on its questionable treatment of the killer whales under its care, the marine park has faced a firestorm of criticism, which, along with declining attendance and a drop in revenue, suggests that a growing number of people have already taken this advertisement's message to heart.
"If you love animals like I do, please avoid SeaWorld."