Very Lost Cat Takes Another Wrong Turn Down A Deep, Dark Hole
It was the best thing that could have happened to him.
Most of the time, winding up trapped at the bottom of a deep, dark hole in the ground wouldn't be considered anybody's lucky break. But for this exceptionally wayward kitty, named Harvey, it just might be one of the best things to have ever happened to him.
Rescuers from Dallas Animal Services, in Texas, were alerted to the orange tabby's subterranean predicament this week after someone spotted him at the bottom of a 25-foot hole on a construction site.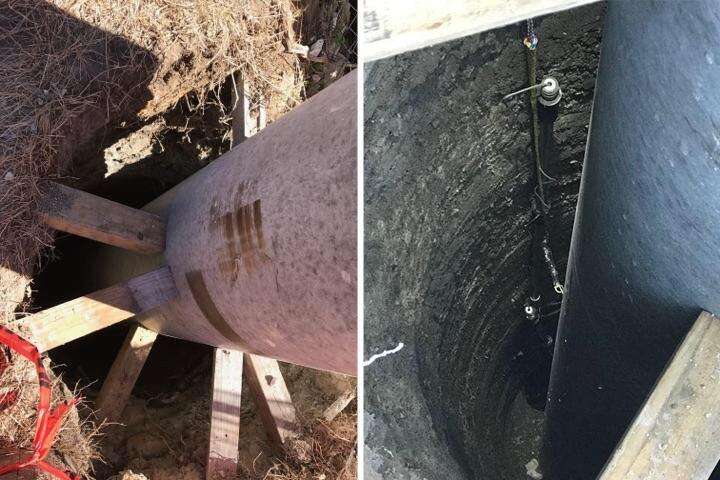 After an exhausting six hours, the rescuers were able to hoist Harvey out to safety. He was caked with mud, but otherwise in surprisingly good shape.
No one knows exactly how the cat got stuck down in the hole — but soon, a far more puzzling question would surface.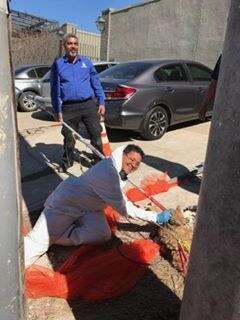 Back at the shelter, Harvey got a much-needed cleaning. Then rescuers checked him for an identification microchip, and fortunately, found one.
Much to their surprise, though, it said the cat hailed from Denver, Colorado — nearly 800 miles away!
"Everyone was pretty shocked!" a shelter spokesperson told The Dodo. "I know the person who originally called his owner even made sure to describe the cat to the owner to clarify because it seemed so crazy."
Harvey, it would appear, could hardly believe how far he'd come either.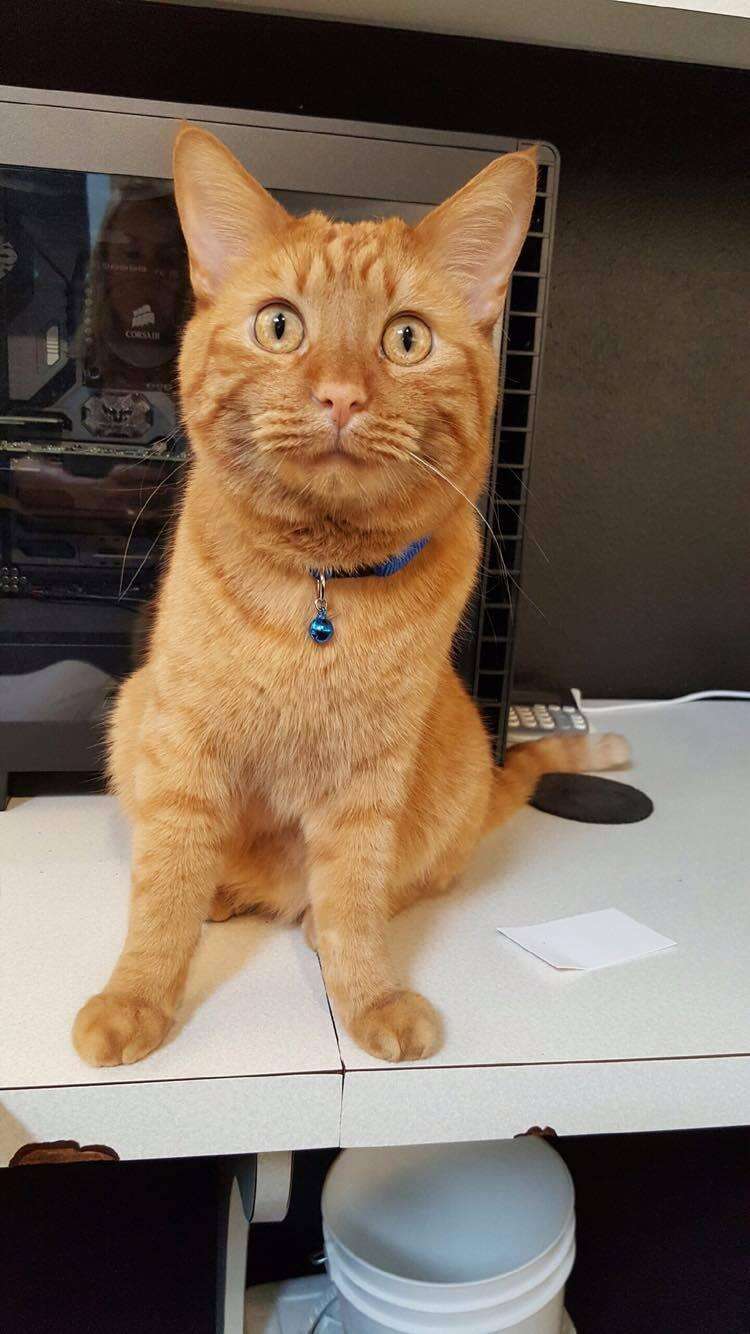 According to the owner, Harvey had disappeared from their Denver home eight months earlier. How he ended up halfway across the country, in Dallas, is a complete mystery.
Needless to say, however, he was very, VERY lost.
Had Harvey not fallen in the hole, he may very well have never been found. But what mattered most was that his owner had the foresight to have him microchipped just in case he ever did go missing.
"It's an incredible microchip success story. Without it, there's almost no way we would have tracked down his family," said the shelter. "We are always thrilled to see such happy stories thanks to a chip!"
Harvey's owner is expected to fly to Dallas on Sunday to pick up her long-lost kitty, an ending his rescuers never imagined when they stepped in to help him get out of the hole:
"We had invested so much in rescuing Harvey and we're thrilled we could make such an amazing reunion happen."