11 Very Important Dog Loaves
1. There is no sight more wonderful than a cozy, pudgy dog loaf.
2. Dog loaves can happen suddenly, and when you least expect them.
(Reddit)
3. Occasionally, dog loaves can be furry - or even fuzzy - and that is extra delightful.
4. Squishy as they are, don't mistake a dog loaf for a pillow.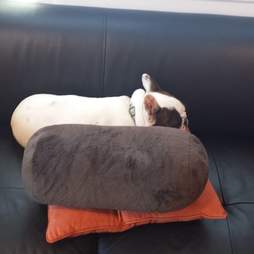 5. If the dog loaf looks despondent, it's okay to rub his belly...
6. ... if the loaf continues to give you this look, however, a treat might be in order.
7. Occasionally dog loaves will sidle into a room in a very sneaky manner. This is normal.
8. Ultimate Coziness: ACHIEVED. (Thanks to loafing)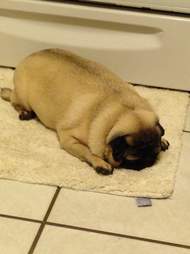 9. If the dog loaf is in your way, step over him. Do not attempt to move a loaf.
10. It goes without saying that Loaf Mode makes for optimal cuddling.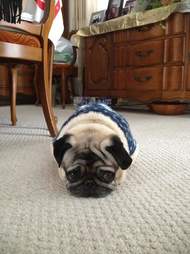 11. In short: respect the Dog Loaf.