There's just not enough time.
If being abandoned wasn't brutal enough, Coco, a pit bull mix, has had the double misfortune of landing at a shelter known for putting dogs down.
Animal Aid for Vermilion Area / Facebook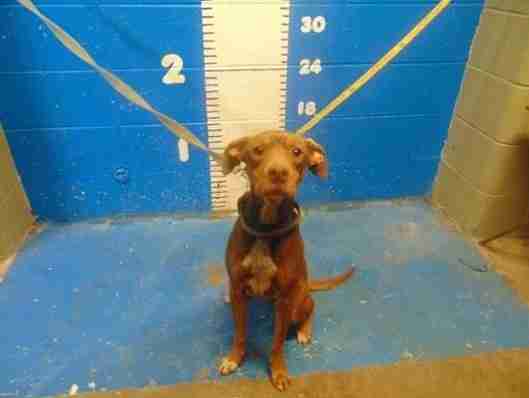 Coco is a "Code Red" case, meaning the time she has left is severely limited. Her days are likely to end at the Vermilion Parish animal shelter in Abbeville, Louisiana She needed just $300 to be considered "fully funded" - a sum she raised in mere days on a crowdfunding page. Those donations assure all expenses associated with a dog's release are covered in advance.
Animal Aid for Vermilion Area / Facebook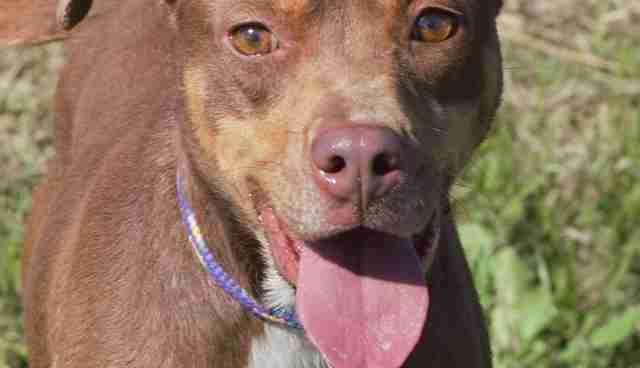 The trouble is, despite being very much available for adoption, no one has stepped forward to save the 2-year-old pit bull mix.
Animal Aid for Vermilion Area, the group that's campaigning to save Coco, tells The Dodo there's just no interest.
"Her fundraiser account is overfunded," says the group's Kayla Hotard. "She just needs someone to save her life."
She can be put down any time after January 2.
And nary a hint of a possible rescue, foster or adoption.
If you think you can help Coco, and dogs like her, get in touch with Animal Aid Vermilion Area through its website, email animalaidvermilion@gmail.com or call 337-366-0212.
CORRECTION: A previous version of this story stated the Vermilion Parish Shelter has a reputation for using the heart-stick procedure to put down dogs. While it is a kill shelter, the method of injecting poison into a dog's heart is illegal in Louisiana. The story has been revised appropriately.