Venus The Two-Faced Cat Is A Marvelous Mystery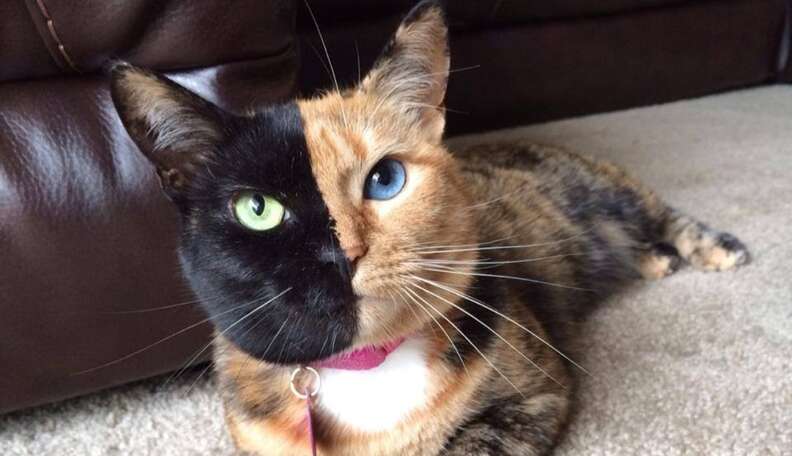 <p>Facebook: VenusTheAmazingChimeraCat</p>
<p>Facebook: VenusTheAmazingChimeraCat</p>
Venus is a three-year-old tortoiseshell and she has some highly unique markings - her face is half black and half orange.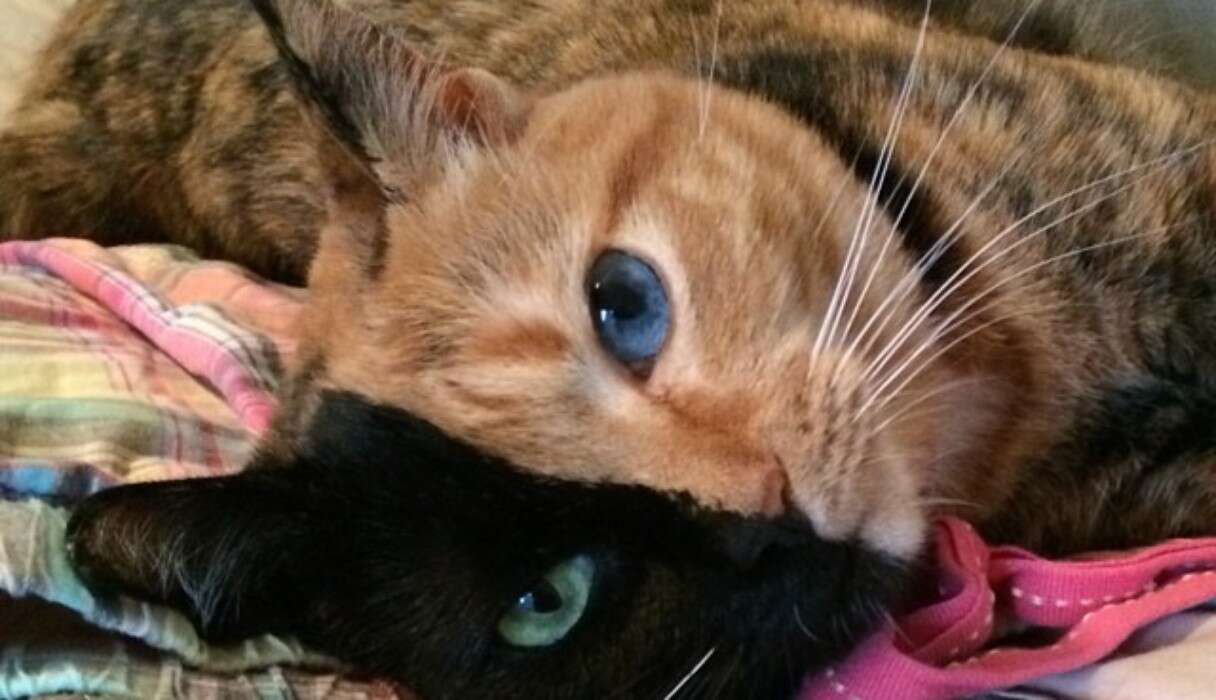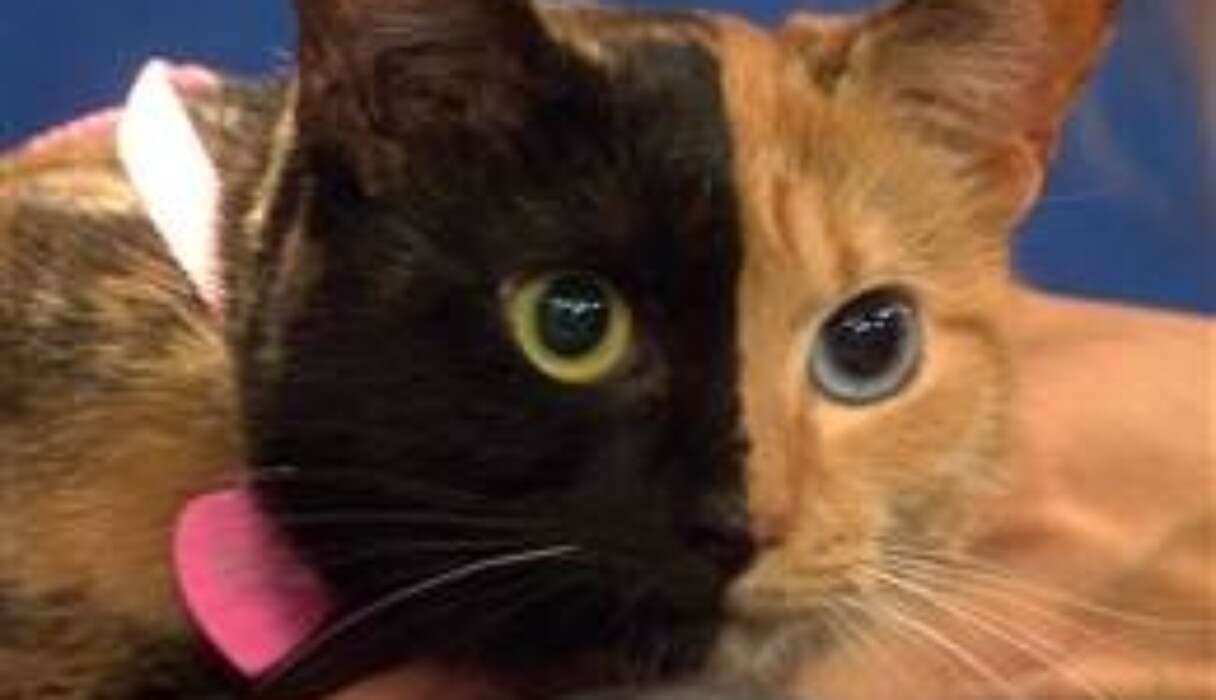 Take one look at this cat and you will see why she's amazing:
Venus was adopted from a dairy farm in North Carolina in 2009.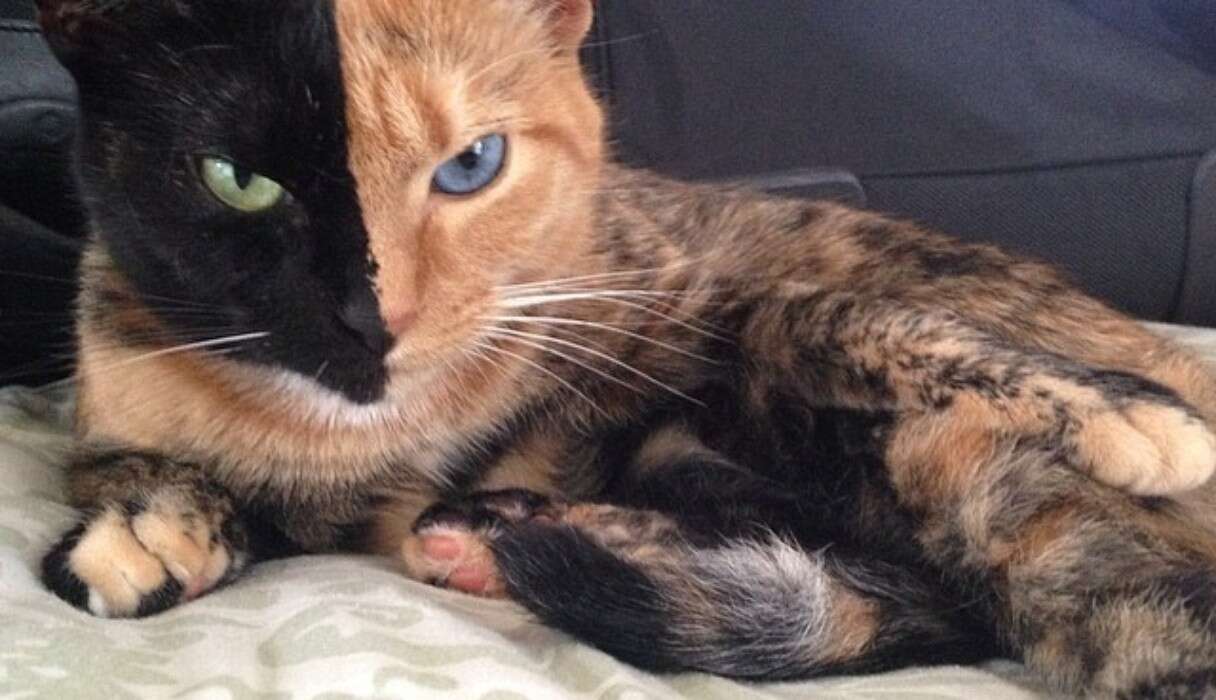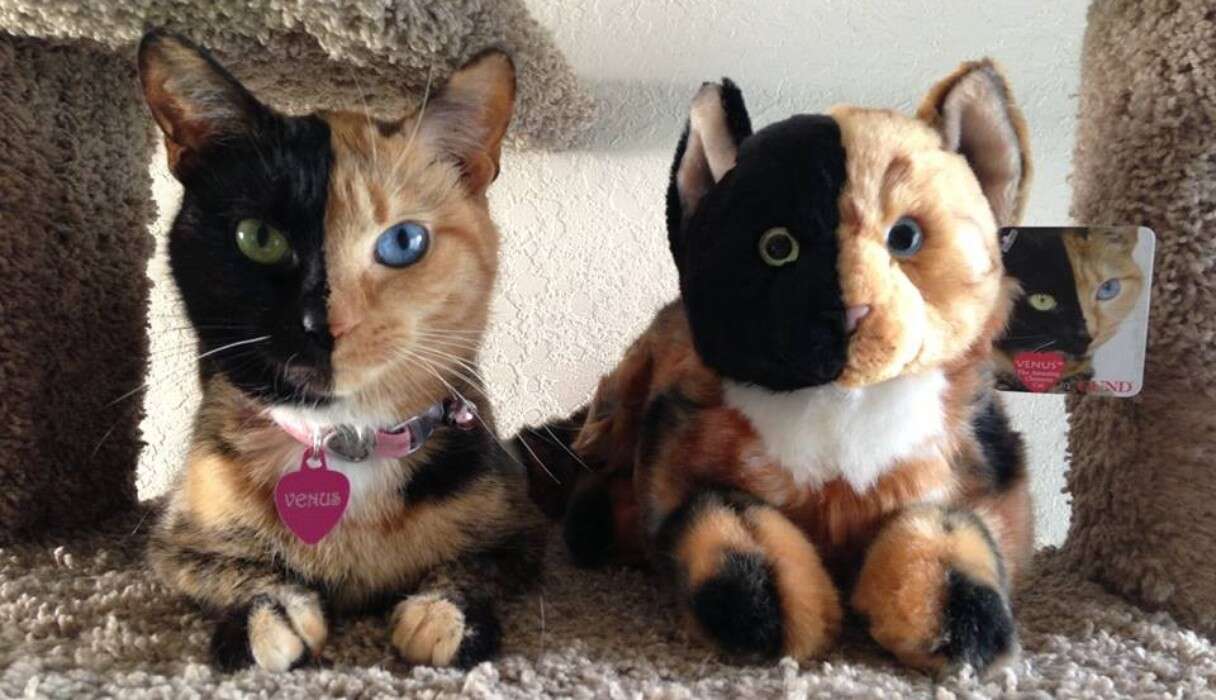 What makes her even more unique is that her eyes are two different color eyes -- one is green and one is blue!