US Reduces Indonesia's Debt To Redirect Funds Toward Protecting Wildlife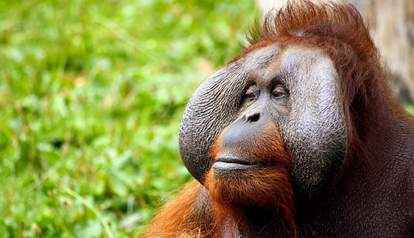 In a move aimed at bolstering efforts to save some of the world's most endangered animals, the United States government has signed an agreement to reduce debts owed by Indonesia .
Under the deal, negotiated by Conservation International (CI), the Indonesian government will commit nearly $12.7 million over seven years to a trust that provides funding to conservation programs on the island of Sumatra - home to rhinos, orangutans and tigers found nowhere else on the planet - all three of which are listed as "critically endangered species."
And the added support couldn't come soon enough as these animals continue to be pushed to the brink from habitat loss and human encroachment. Since 1985, nearly half of the island's forest cover has been cleared to make way for pulp and paper, and palm oil production.
"The conservation of Sumatra's forests is as much a benefit for Indonesia's people and their livelihoods as it is for the country's wildlife and natural ecosystems," says Annette Lanjouw, from the Great Ape Program, in a release from CI. "Our foundation is investing in trying to balance the immediate and short-term needs of people today with the long-term needs of the environment and wildlife. This debt swap is an important partnership that can significantly improve the situation in Sumatra for all."
Conservation International Indonesia says that such agreements, wherein wealthy nations buy back debt from developing nations in exchange for their commitment to protect nature, is one of the best ways to promote positive change in parts of the world where it might not have been a priority.
"Many protected areas, once created, lack sufficient funding to be effective," says the group's vice president, Ketut Putra. "A debt-for-nature swap is among the innovative and effective economic tools we have to support critical conservation initiatives that sustain ecosystems, livelihoods and species."
According to the Nature Conservancy, debt-for-nature swaps have generated more than $1 billion for conservation in developing nations over the last 15 years.