People All Over The World Are Helping This Guy Save Cats
"There is no one else here in my area to help them. Their lives depend on us."
When Muslihudin Sharbinie finally arrived at the clinic - after a nearly three-hour scooter ride along the winding, mountainous roads near Bogor, Indonesia - the veterinarian had some discouraging words for him.
The cat he had brought all that way - the stray he found just after being hit by a car - wasn't going to make it. It would be too expensive to even try to save her life. Better to let her go.
But Sharbinie, who goes by Uli, had words of his own for the veterinarian.
"My friends will pay for this," Uli told the vet. "We will save her."
Those friends live thousands of miles away - in the U.S., Germany and the UK. Uli calls them his angels. They, too, have a name for him: The Gandhi of Bogor.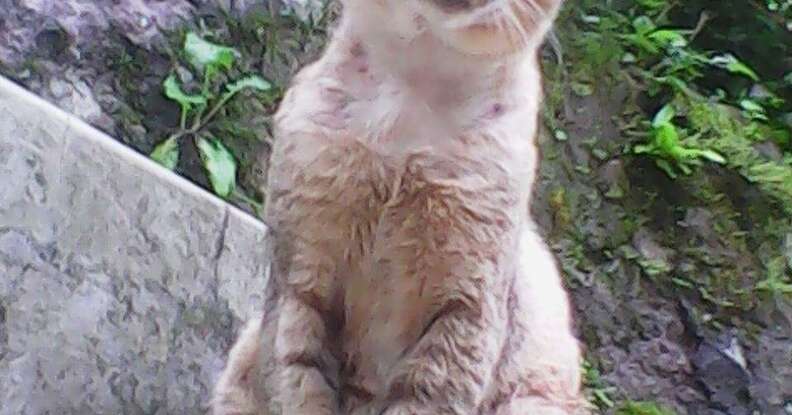 Through crowdfunding, Uli's Angels helped him save countless cats around his village - by getting much-needed medicine to them, arranging for spaying and neutering, and, in this cat's case, covering cost of surgery that would save her life.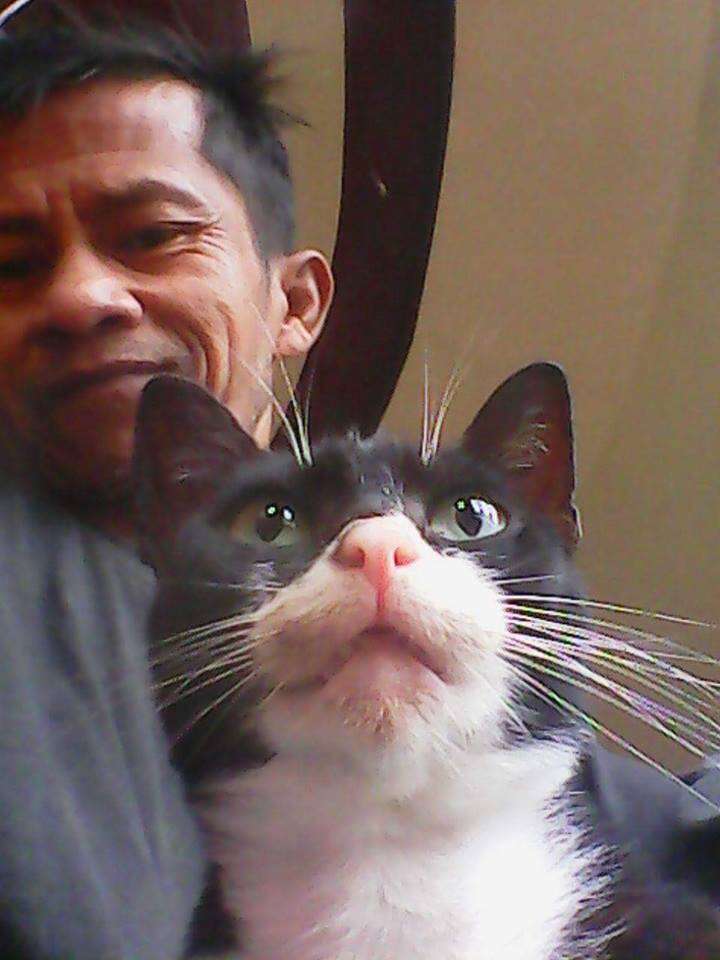 Before they got involved, Uli could do little more than feed and prepare natural remedies for the cats he found. But they were often grievously injured or desperately sick.
And some locals, seeing the cat population only grow, treated them as a nuisance. Many were poisoned and killed. Kittens were left mewling in the streets, some orphaned before they could even open their eyes.
Uli, who still remembers the love his great grandparents used to show for stray cats, would try to save every last one.
"There is no one else here in my area to help them," he tells The Dodo. "Their lives depend on us. They don't have any choice. But we do."
But Uli, a married father of five who holds down three jobs, couldn't do it alone.
"The problem in my area was the number of stray cats increasing dramatically," he says. "A newborn baby could not reach adulthood because of the lack of attention given to them - to give medicine when they're sick."
Then he found his angels.
In 2014, Kristen Connelly, who lives in Oxnard, California, stumbled upon Uli's Facebook profile.
"He has such an amazing interest in cats," she tells The Dodo. "And I thought, I really need to know this person."
So she sent him a friend request. And then Connelly asked him if there was anything she do to to help him.
Well, now that she mentioned it ... There were scores of cats and kittens in his village who could use an intervention.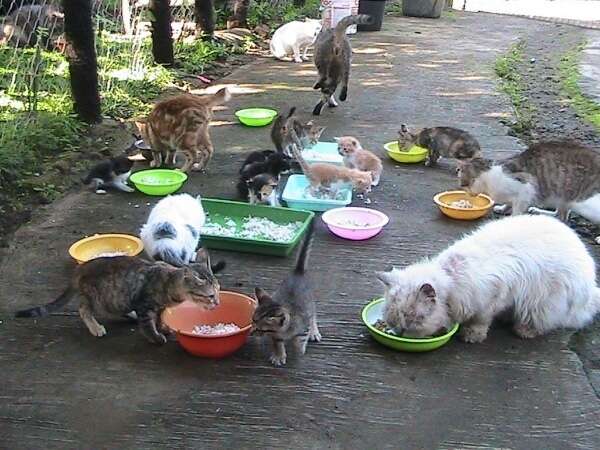 Connelly networked with other animal lovers - Daniela Langer, Trish Delahaye and Cher Callaway.
"The four of us, we decided, no matter what we do, we're going to do everything we can for Uli," Connelly says.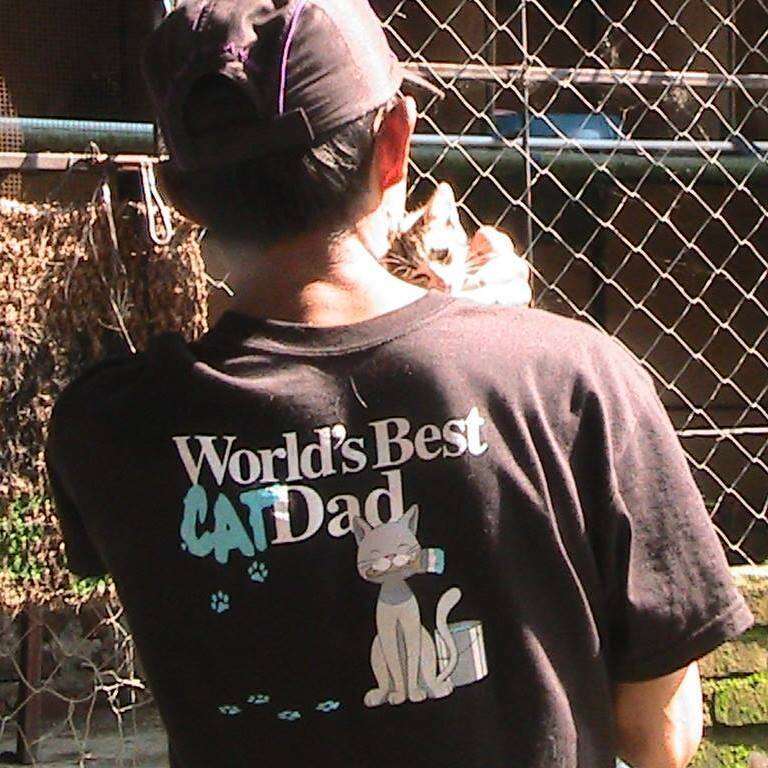 They started a GofundMe account for his cat-saving crusade.
Soon, they raised enough money to schedule visits from the Jakarta Animal Aid Network to spay and neuter the village cats.
"When he started realizing we were helping him - that he didn't have to turn them away any more or just drop off a piece of fish and some rice in one of the local markets - we encouraged him to bring them home," Connelly explains.
But Uli, who built a school in his village from scratch, didn't need help building a sanctuary for them.
He scavenged local dumps for fencing and lumber, eventually building a multistory cat city, complete with welcome signs and colorful painted cats. The sanctuary proved a beacon for sick and hungry cats.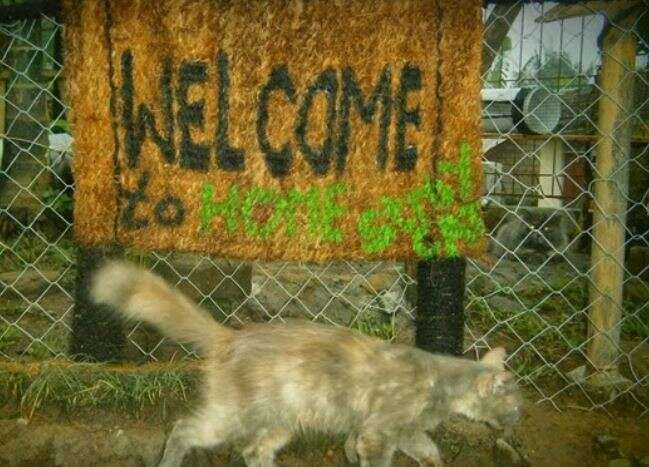 "Strays will come to him," Connelly says. "And a lot of them just come for medicine or food or a place to sleep and seek shelter for a while."
Uli's compassion would prove contagious.
"His neighbors are no longer literally dumping cats in the dump yards and at the schools," Connelly explains. "They're bringing them to him."
Some even volunteered to help Uli with his ever-growing sanctuary.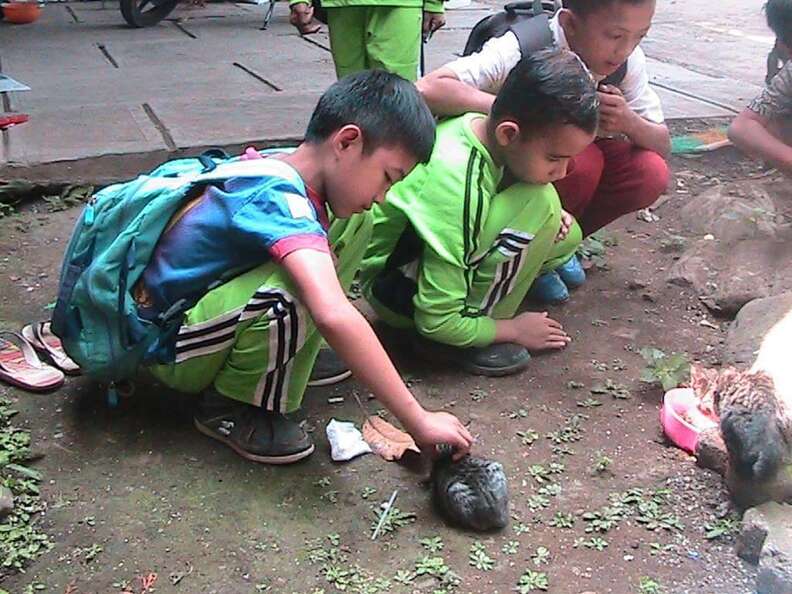 "He's not paying them any money," Connelly says. "They're just there helping because they've now become cat people also."
And the village, a place where cats were once widely seen as a menace, has become a vital refuge for them.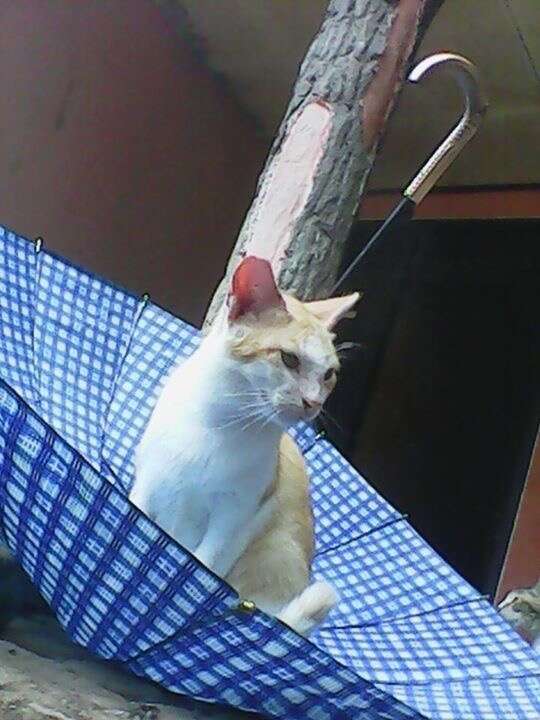 "They deserve to have a better life," Uli says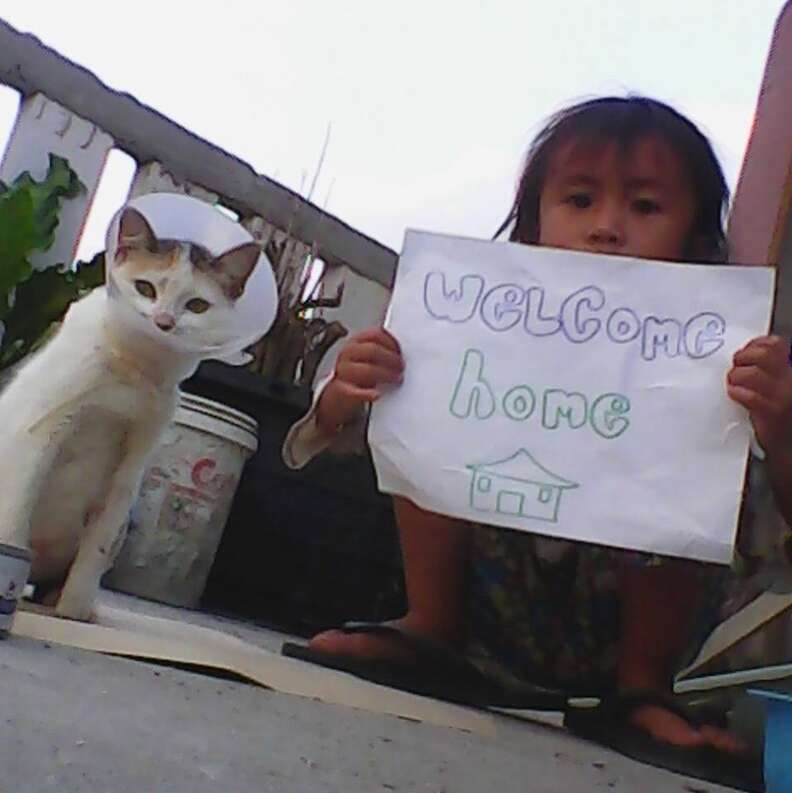 But even Uli admits it takes more than a village to raise a cat. Sometimes, it takes a few angels.
Think you might want to be one of them? Consider making a donation here.