Vet Gives Out Free Care So Homeless People Can Keep Their Pets
"It's more likely for them to get off the street together than it is if they're apart."
When the animals we love get sick or injured, we want to do everything we can to help them. But for many homeless citizens, affording medical care for pets can be a real issue.
Ruby Shorrock is a veterinarian trying to solve this exact problem by creating a program that helps pets living within homeless and "vulnerably housed" situations receive veterinary care for free.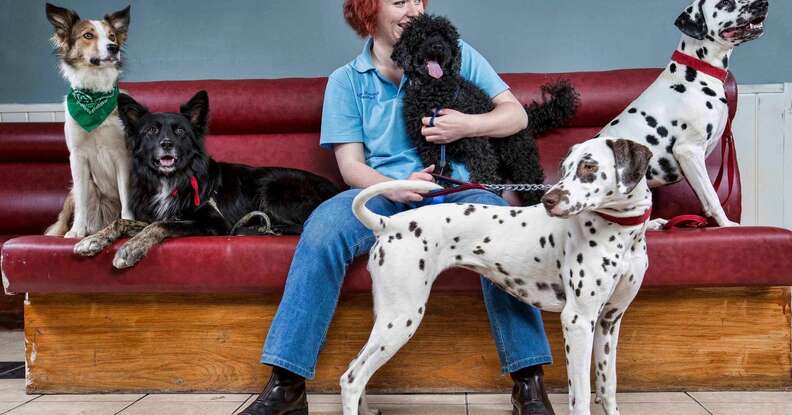 Shorrock grew up an animal lover in Glasgow, Scotland. Her grandmother ran a wildlife resource center out of her back garden, so Shorrock spent her childhood learning how to take care of animals of all kinds.
Even after her "nan" retired, her mother took over the resource center as people brought animals to them for care. Shorrock was bottle-feeding squirrels and nursing birds who had fallen from the nest throughout her youth, so it was a natural step for her to study veterinary medicine once she entered college.
While at the University of Glasgow, she learned of a program at the Nottingham Veterinary School that treated the pets of homeless people at no cost. Upon finding there were no similar programs in Glasgow, Shorrock began pooling resources and researching how to do something similar in her hometown.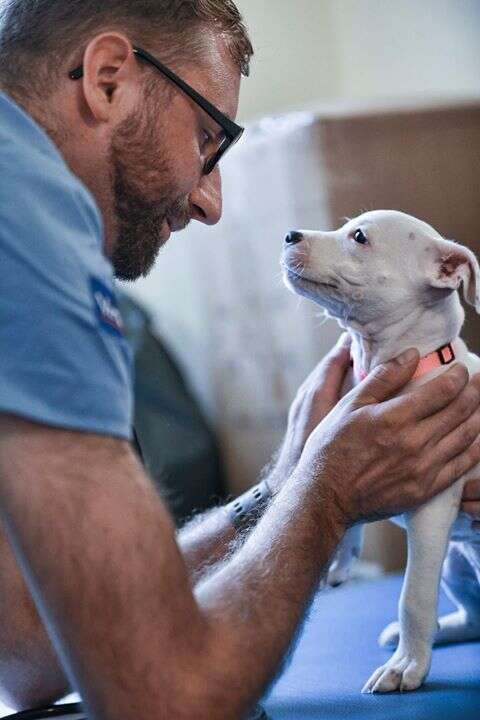 Shorrock is a big advocate for keeping pets and their owners together. "We try to promote the human-animal bond because it isn't recognized enough," Shorrock told The Dodo. "Animals are good for people's mental health, and the benefits as well as the responsibility and routine that comes from owning a pet outweigh those of giving them up."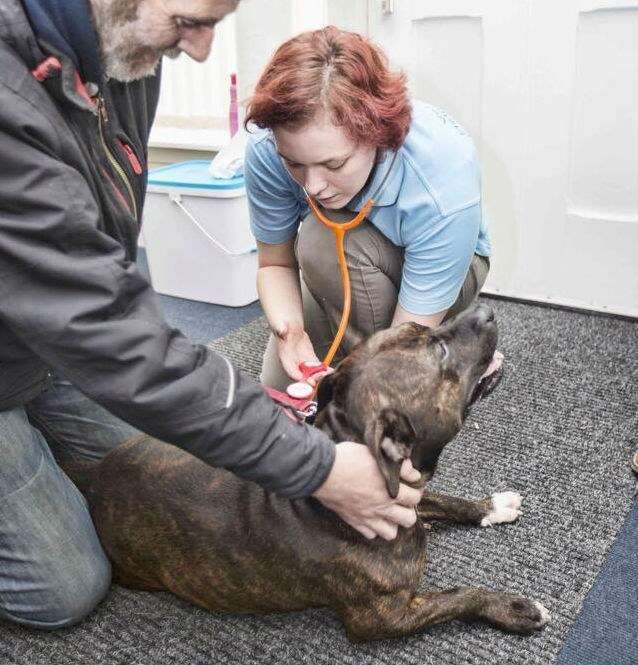 "We work to help them take care of their pets, because it's more likely for them to get off the street together than it is if they're apart," she said.
Trusty Paws has treated at least 100 dogs in Glasgow alone since it began, which are the most common pets found among the homeless population - though Shorrock said the clinic will treat any type of animal. Additionally, the clinic utilizes the help of local veterinary students to help administer medical care.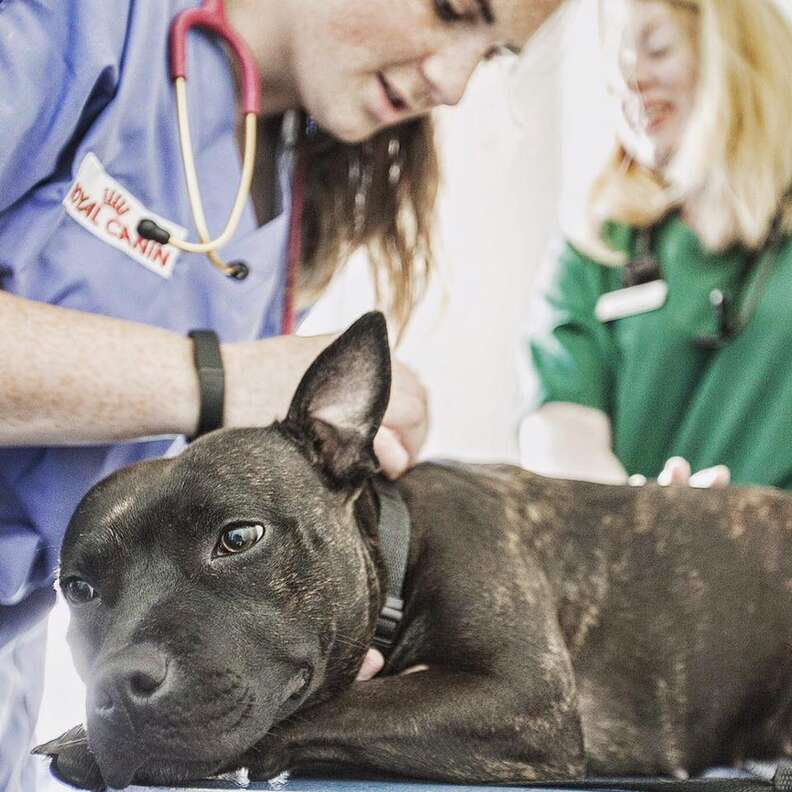 Tara and Bruno are two dogs who have been coming to the clinic since its opening in 2014, with their owner Eddie. Tara, an overweight Staffordshire mix, was put on a weight loss regimen in addition to receiving her vaccinations. Trusty Paws was also able to provide a costly emergency surgery for Tara, "a little barrel whose tail goes ten to the dozen [is constantly wagging]," said Shorrock.
Tara has a big grin all the time, and loves going from person to person to give everyone a smooch.
Bruno, Tara's son, was found to have Cushing's disease - a severe, lifelong hormonal condition. Sadly, Bruno passed away in May 2016, but Tara and Eddie were overwhelmed with the love and support from Trusty Paws' followers.
"Eddie is absolutely devoted to his dogs," Shorrock told The Dodo. "He has always been very appreciative and grateful for the help. He has even given Trusty Paws money that he has collected."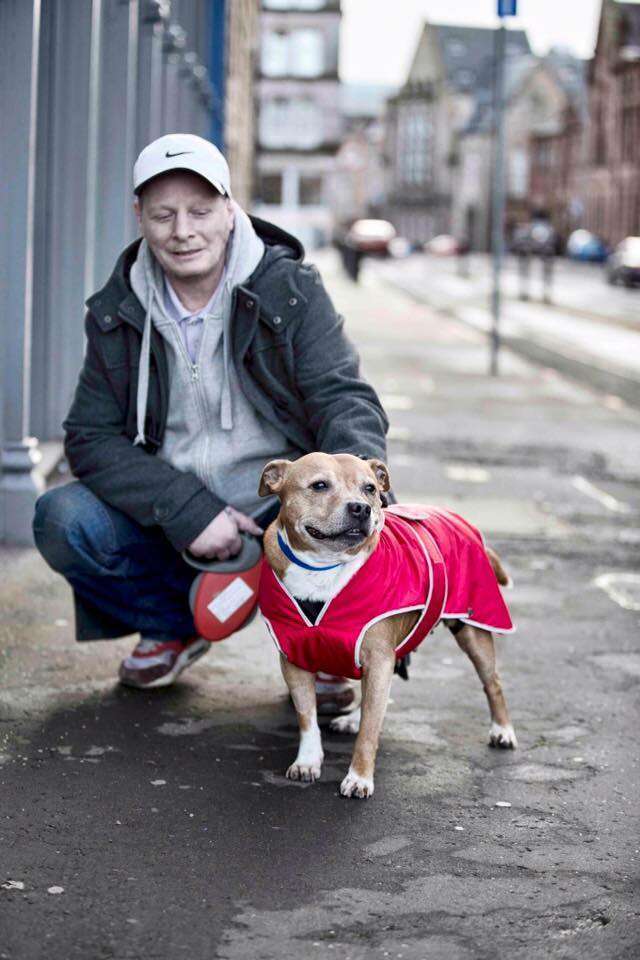 Casper, an 8-year-old Lhasa Apso who receives preventative care at the clinic, is "absolutely fearless," said Shorrock, and that he and his dad David are "characters." In fact, Casper's dad once volunteered to wear a giant panda suit to raise money for Trusty Paws on the street.
Casper loves playing with toys, and is a big fan of attention. "He's very 'look at me, I'm amazing,'" Shorrock said.
Shorrock strives to make the clinics as comfortable as possible for the benefit of the people who bring in their pets. "They're just the nicest clients you'll ever meet," Shorrock said. "They're extremely grateful for the help."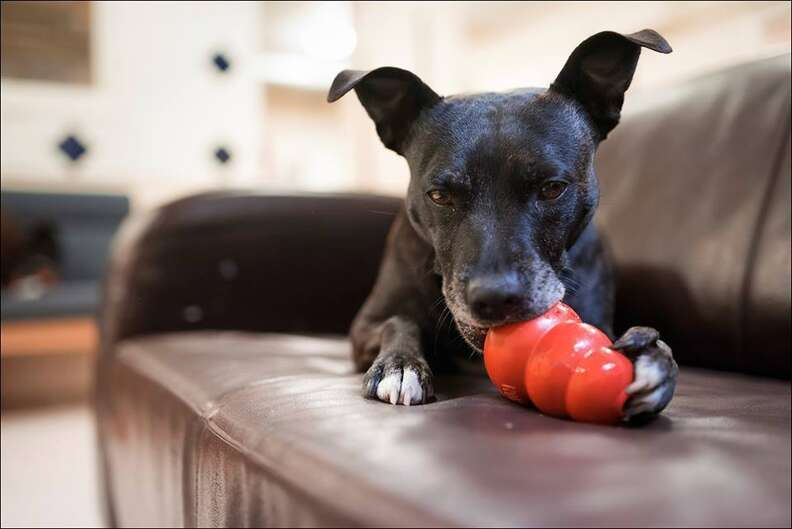 Many of the clinic's clients have lost their homes, according to Shorrock, and oftentimes there are mental health or substance abuse issues at play as well. Others have been forced to move out due to family or relationship issues. There are only 23 hostels in London that allow pets - and zero hostels in Glasgow will accept animals, which Shorrock is working to change.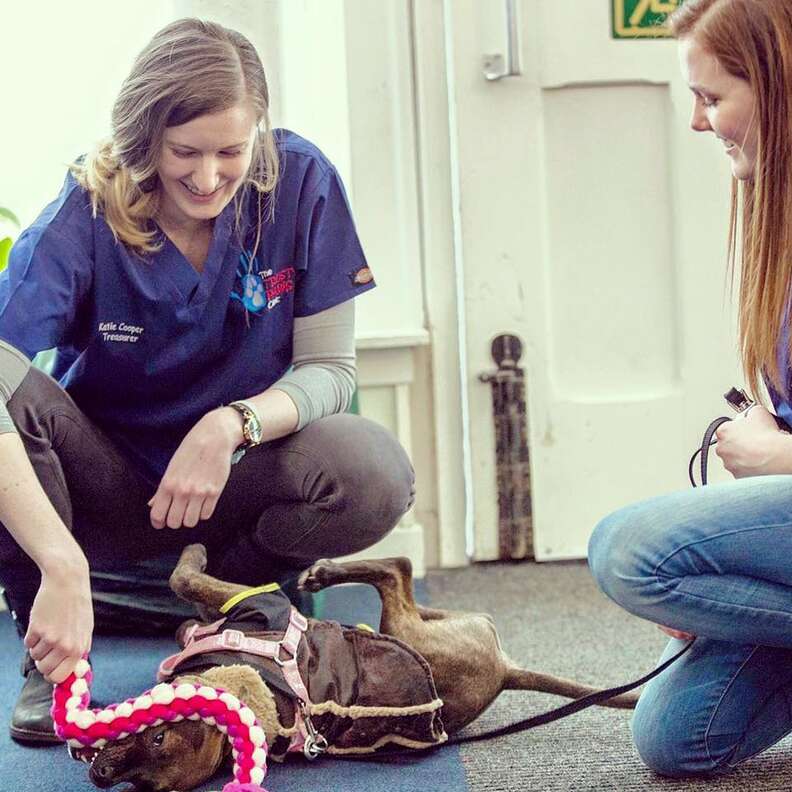 Trusty Paws also focuses on fundraising efforts in order to pay for its more costly treatments, such as surgery. For instance, Tara's surgery and Bruno's medical care added up to nearly £2,000. Numbers like those can easily wipe out Trusty Paws' funds. It holds fundraisers through the local university via vet school events, takes donations through an Amazon Wishlist and PayPal, and receives donated supplies from medical and food companies. It's truly a case of the community pitching in to help those less fortunate than themselves, and 100 percent of donations go to the animals and their vet bills.
Shorrock has also helped other cities such as Edinburgh and Bristol set up their own free clinics to continue helping as many animals as possible.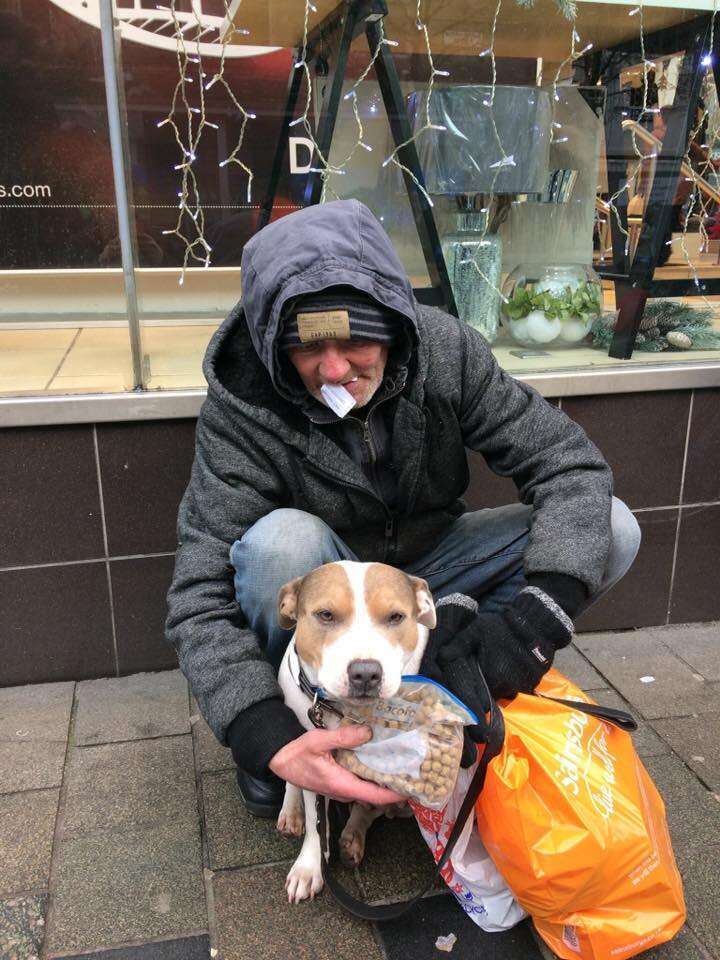 Ruby Shorrock and Trusty Paws have been a positive force in a lot of animal's lives. Shorrock received the 2016 International Fund for Animal Welfare award in recognition of her outstanding work.