UK Prime Minister David Cameron announced a promise to ban all wild animal circuses in the country, after he was approached by a coalition of animal advocates on Wednesday.
"Yes, we are going to do it," Cameron told the delegation, led by Animal Defenders International (ADI), on Downing Street in London.
Cameron met with former MEP Stanley Johnson and social justice campaigner Peter Tatchell: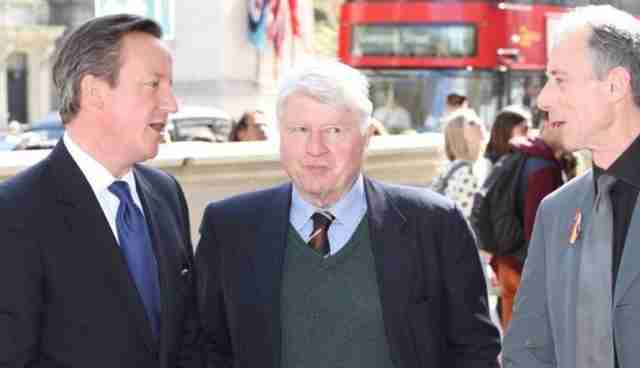 The UK government had previously announced its intention to ban wild animals in circuses "at the earliest opportunity," but a draft bill proposed last March has made little progress. Now, Cameron's pledge has given animal advocates new hope.
"We are delighted that David Cameron has promised the ADI deputation that he will bring forward the ban on wild animals," said Jan Creamer, ADI's Chief Executive in a release. "So many celebrities and politicians have joined ADI to call on the Government to implement its promised ban on wild animals in circuses. After a 20 year wait the public wants to see this done and if the Government fails to deliver on this promise, it will be directly responsible for continued animal suffering."
The ban would follow over 200 regions in the UK that have already banned circus animals, and 25 countries around the world have placed national restrictions on the use of animals in circuses.