Stowaway Cat Is Finally Home After Year-Long Journey Across The Country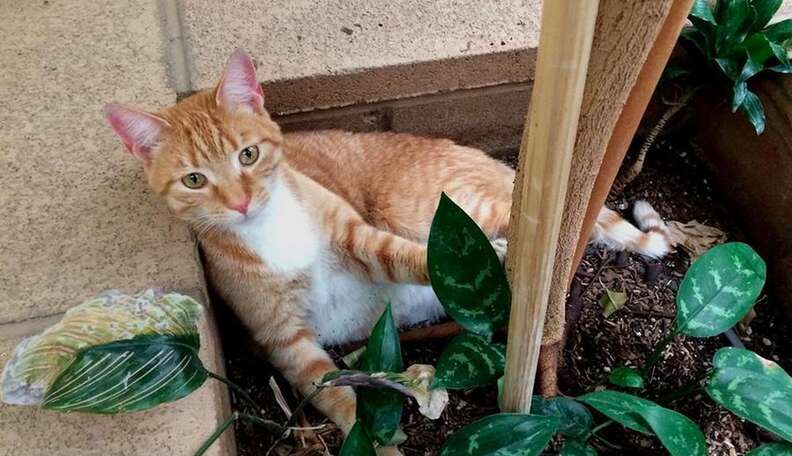 <p><a href="https://www.facebook.com/pages/Riverside-County-Animal-Services/162246003836827">Facebook/RiversideCountyAnimal</a><span></span></p>
Incredibly, a year and a half after he disappeared in South Carolina, Kevin was found as a stowaway in a U-Haul truck at the Arizona–California border. The traveling cat was discovered by an inspector, who opened up the truck for a routine check and heard a "meow." When he asked the driver of the truck about the cat she was towing, she said she didn't own a cat.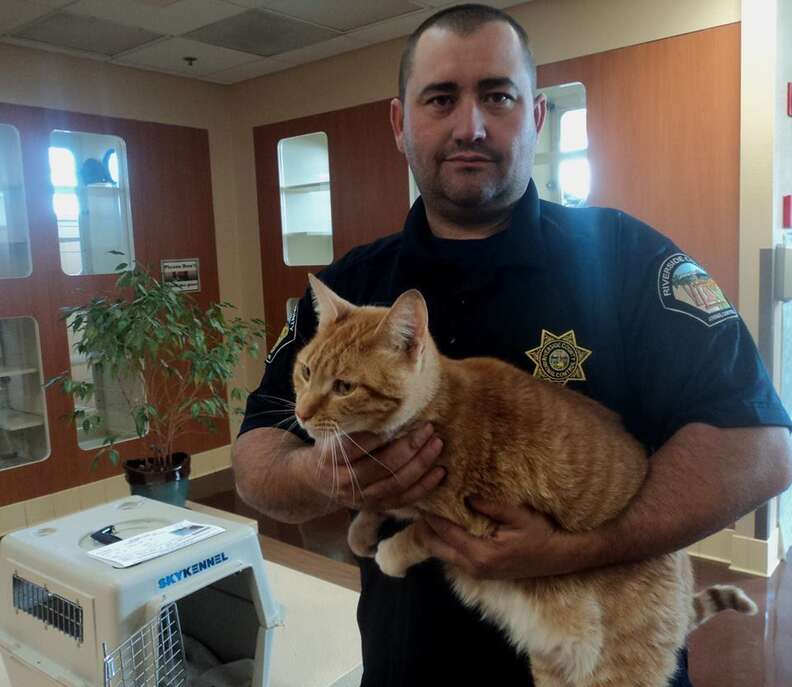 Kevin was brought to the nearby Riverside County Animal Services, where a microchip scan revealed his true identity. It's not clear how Kevin wound up traveling so far from home, but if his U-Haul discovery is any indication, he's a pretty sneaky stowaway.
He had one last adventure this week when he was flown back to South Carolina, thanks to donations from shelter workers and two nonprofits, START Rescue and the ASK Foundation.
Whether he's had his fill of life on the road remains to be seen, but Walls is probably keeping a close eye on him.
"Now he has seen more of the country than me," she said.