This Surreal Looking Monkey Actually Exists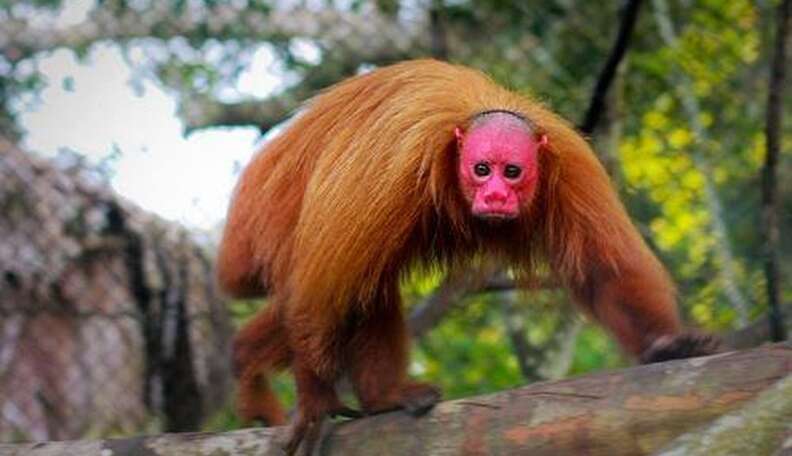 <p><a href="https://www.facebook.com/AmazingAnimalsBeautifulNature/?fref=photo" target="_blank">Facebook/Amazing Animals & Beautiful Nature</a><a href="https://www.facebook.com/AmazingAnimalsBeautifulNature/?fref=photo"></a></p>
Imagine floating down the Amazon River, as it winds its way through the Brazilian jungle. And from that dense foliage emerges a troop of bright red, bald-headed monkeys.
Encountering bald uakaris in their native habitat - an increasingly thin stretch of jungle around the Amazon River basin - is just that surreal.
The monkeys live up to 20 years, reaching around 60 inches in length. Their jaws are powerful enough to clamp down and crack open a notoriously tough Brazil nut.
Little else about this monkey makes sense, it seems, in monkey terms - from the absence of a long, sinewy tail to that glaring scalp, so crimson it might at first suggest a very angry, old man.
That staggering redness is, of course, what makes the bald uakari so special.
Like the bald uakari.
Watch a clip of a boat being boarded by a troop of bald uakaris below.