Brave Little Kitty Hops Around Just Like A Bunny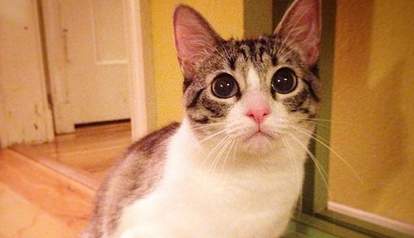 <p> https://instagram.com/lilbunnysueroux/<span></span><br> </p>
Lil' Bunny Sue Roux is a small cat with a big personality - and a name to match. Even though she was born without front legs, Roux hops around her New Orleans home like she runs the place.
Thanks to her supportive human, Roux has the confidence to explore her world on two legs. She even has a bunny brother to hop around with.
Hopefully seeing these photos of Roux will inspire some of her many online fans to consider adopting a special needs pet of their own.
After all, who wouldn't want to curl up next to a sweet face like that every day? You go, Roux!