Turtle Cut Free From 6-Pack Rings Is Unstoppable 20 Years Later
<p> Missouri Department of Conservation<span></span> </p>
<p> Missouri Department of Conservation<span></span> </p>
The carelessness of a litterbug altered Peanut's life forever, but it never slowed her down. Decades after being rescued from the plastic ring of a six-pack holder, the tenacious turtle is still alive and well - each day helping to change the world for the better.
"People see her and learn her story, and they get it," Peanut's handler, Amy Wilkinson from the Missouri Department of Conservation, told The Dodo. "She's a great example of why not to litter."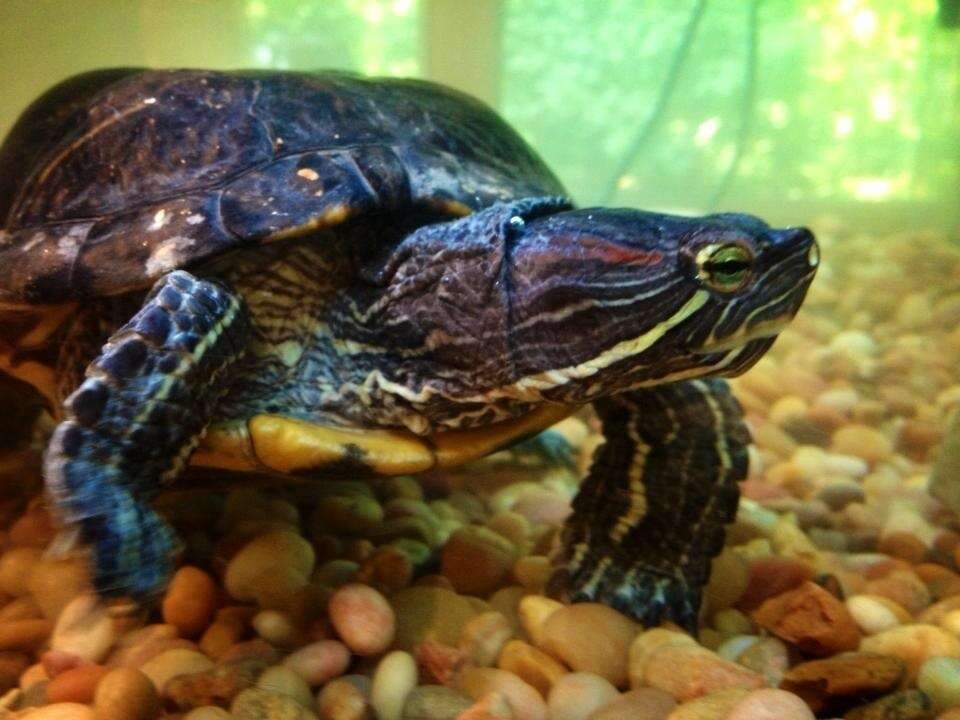 In the 1980s, when Peanut was still a small red-eared slider roaming the wild of Missouri, she became stuck in the plastic ring of a six-pack holder that someone failed to dispose of properly. She continued to grow over the years, though the constraining litter caused her shell to become deformed, impeding her mobility and putting her at risk of predator attacks.
Help came in 1993, when she was rescued and finally cut free from the saddening predicament that threatened to cut her life short. But despite her long ordeal, from which she will never fully recover, Peanut continues to thrive more than 20 years later in her new role as educator.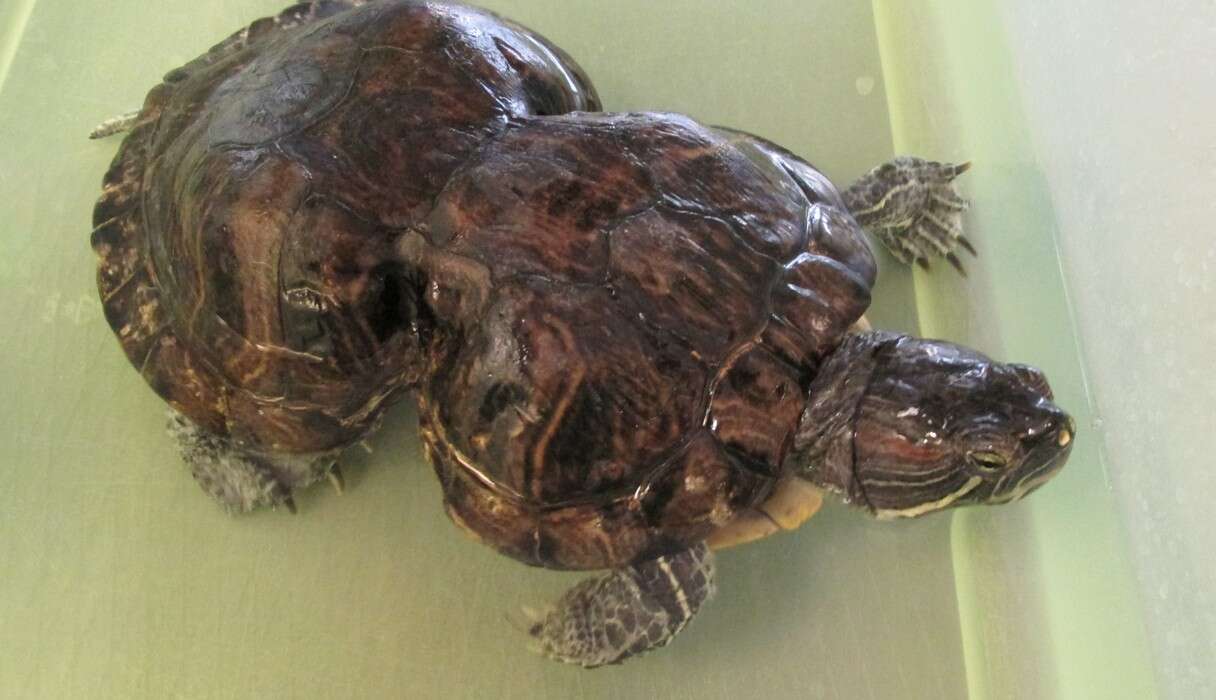 Under the care of conservation officials, Peanut has served as a living symbol of the dangers of littering. As mascot for Missouri's statewide No More Trash campaign, the oddly shaped turtle has been instrumental in raising awareness of how a single piece of trash can irrevocably impact wildlife - and that important message has caught on.
"I see her image all over the internet," said Wilkinson. "She is used in litter campaigns throughout the world."
Sadly, because of her condition, Peanut will never be able live a normal life in the wild, though through her role as educator, she's helped keep countless other animals out of harm's way.
"She's doing really well. I would describe her as a feisty turtle," Wilkinson said. "[But] I feel like even when she dies, we'll always have her as a way of teaching people about the effect litter can have on wildlife."