On a spring day in 2000, a cadre of exhausted Microsoft engineers were staring out an office window in Redmond, Washington.
It was an exciting time: They were in the midst of developing what would become Microsoft's iconic video game console: the original Xbox.
Yet all they wanted to do was get on their motorcycles.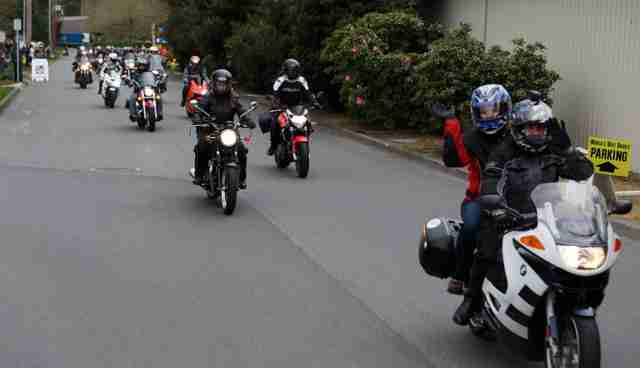 "We've always been a super healthy motorcycling community at Microsoft," Jeff Henshaw, a founding member of the Xbox project, tells The Dodo. "When the spring weather hits and it gets nice outside, every motorcyclist gets excited to hit the open road, fists in the wind, to greet the sunshine."
Indeed, in the weeks leading up to the console's launch, Henshaw's team would work seven days a week. One day, they realized they had been stuck too long in the labs.
"A handful of us decided we were going to take a Friday off, and go for a ride together to clear our heads and get away from the office for a while," Henshaw recalls.
They ended up at the Skagit Valley Tulip Festival.
"All of the fields of tulips were in bloom," Henshaw recalls. "We saw red and yellows, oranges and whites for miles and miles across this valley of tulip farms."
The lush vision so entranced these riders, they vowed to make an annual pilgrimage to the festival.
And little by little, their numbers grew.
By 2004, their ranks had swelled to the point where they needed a police escort to shut down intersections on their route.
And Henshaw got to thinking about how this cavalcade could start giving something back to the community. Particularly his favorite community: animals.
"I have always been a huge animal rights activist," he says. "I'm very passionate about animal causes from the Humane Society right up to our wildlife rehabilitation centers here in the Pacific Northwest."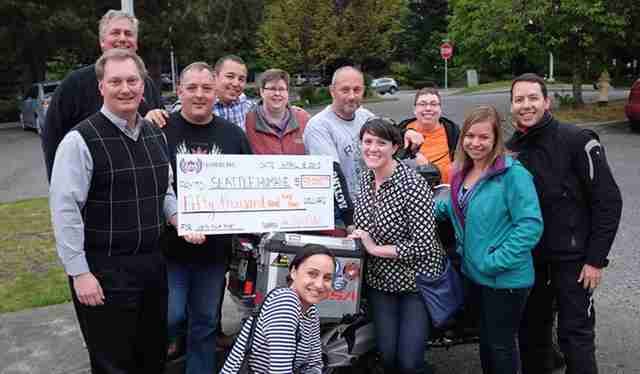 And so 10 years ago, the Tulip Ride was officially unveiled as a pilgrimage not only to the Skagit Valley, but a powerful gesture of support for the Seattle Humane Society - and its mission to improve the lives of thousands of animals.
Seattle Humane's reach is up and down the West Coast. "They will do runs in their trucks with animals from much smaller areas and bring them into urban areas like Seattle where they will have a much better chance of finding a forever home," Henshaw explains. "The need is so great, and Seattle Humane's reach is so broad, we realized that they'd make the perfect partner to receive the funds we raise."
The ride also took on a little celebrity shine in mainstays of the ride, actors Katee Sackhoff and Tricia Helfer.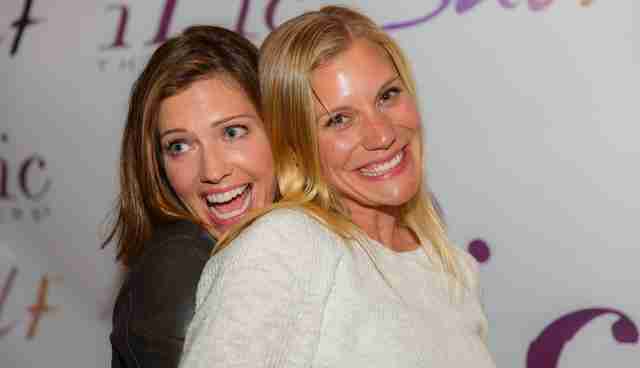 Today, Henshaw remains at Microsoft headquarters, continuing his work on later versions of the Xbox - and still getting fired up about animals.
The cavalcade of compassion that he dreamed up from a Microsoft lab has spelled more than $100,000 in donations to animal welfare. And the tradition motors on today, thanks to an army of hyper-passionate volunteers and local businesses who dedicate endless hours to keep these wheels turning for a greater good.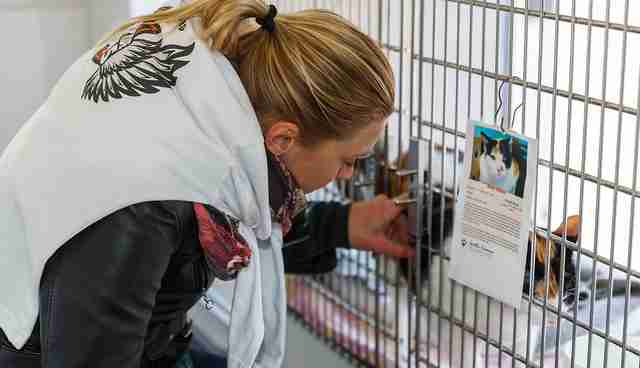 On Saturday, April 16, the self-styled Tulip Riders will gather at Blazing Bagels (yes, that's the name) in Redmond, Washington, before cruising to Roozengaarde Tulip Farm.
And somewhere along the way, thousands of animals will get a much-needed lifeline.