True-Life Captain Planet Leo DiCaprio Donates Another $2 Million To Oceans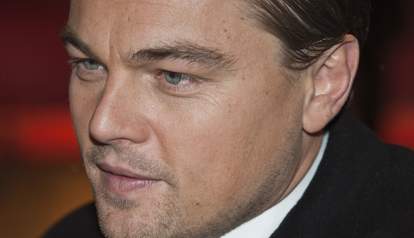 Months after pledging a whopping $3 million toward preserving the health of Earth's oceans, actor and noted environmental philanthropist Leonardo DiCaprio has made yet another huge contribution.
On Thursday, DiCaprio announced that his namesake foundation is donating an additional $2 million to Oceans 5, a group committed to curbing illegal fishing through the establishment of protected marine reserves throughout the world.
"Oceans 5 is an exciting new platform for marine conservation. Working together with other philanthropists, we are making smarter, more impactful investments for the future of our planet," DiCaprio said in statement.
"The sad truth is that less than two percent of our oceans are fully protected. We need to change that now. My Foundation supports Oceans 5 projects that are directly improving ocean health by stopping overfishing and creating marine reserves."
As a speaker at the State Department's Our Ocean Conference this summer, DiCaprio described himself as "a concerned citizen of this planet who believes that [ocean conservation] is the most important issue of our time."
But DiCaprio's philanthropic pursuits to benefit the planet hardly end there. Since its founding in 1998, the Leonardo DiCaprio Foundation has raised tens of millions of dollars toward a variety of environmental causes. On top of his foundation's donations for marine conservation this year, DiCaprio also directed $1 million to combat poaching in Africa.
Watch DiCaprio's speech from the Our Ocean's Conference: