In a fight to save his own life, an African bull elephant killed a man leading a trophy hunting expedition on April 15, trampling him to death. The guide, Ian Gibson, was an employee of Chifuti Safaris in Zimbabwe, which is represented by a Texas-based safari company called Safari Classics Productions. Each year, the company brings groups of wealthy Americans to Zimbabwe to kill elephants, buffalo, leopards and lions.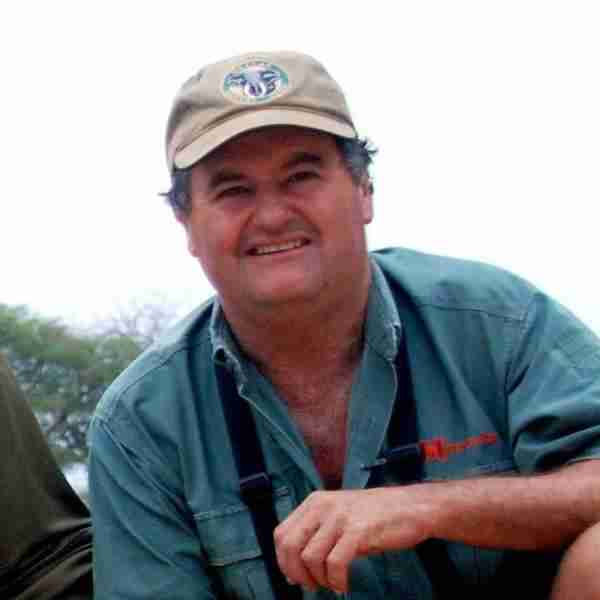 While some news outlets reported that Gibson himself was hunting the elephant, he was actually guiding the expedition for a client willing to pay a trophy fee of $15,000 to gun down the elephant bull.
Even after the tragic death of an employee, Safari Classics Productions is defending the hunt. Backlash from animal welfare groups about trophy hunting expeditions broke out around the incident, and the company responded on Facebook:
We know many of you have seen the recent traffic from anti-hunters concerning the death of Ian Gibson. There have been articles published concerning his death which have spurred on many individuals to criticize Ian's profession and the concept of hunting as a whole. It has taken off at such a pace that it is becoming difficult to keep up with the slanderous comments against Ian and our company. Because of this, we need your help. Please share this post asking for support of Ian's livelihood. Gibbo was a wonderful man, a great friend, and his hunting helped provide millions of dollars in donations to numerous conservation and anti-poaching groups. We know many of you agree, and with your help, we can fight these uninformed, inappropriate attacks against such a great individual.
Safari Classics Productions declined The Dodo's request for comment.
Wealthy hunters are willing to pay tens of thousands of dollars to shoot exotic animals, and supporters of trophy hunting say that this kind of luxury tourism helps preserve lands and animals that would otherwise be wrecked by illegal poaching. Some say Zimbabwe's National Parks are in dire need of help. They are "seriously constrained" by lack of cash to fund the patrols needed to limit poaching, Paul Smith, managing director of Chifuti Safaris, told the Telegraph.
Animal welfare groups, like the International Fund for Animal Welfare and In Defense of Animals (IDA), point out the problems with the idea that trophy hunting helps endangered animals and their environment rather than hurting them.
"Considering that African elephants are already endangered - by some estimates facing extinction in 50 years - it is ludicrous to argue that trophy hunting benefits elephants," IDA writes on their website.
Jeff Flocken, North American regional director of the International Fund for Animal Welfare, says that trophy hunting animals in order to save them just doesn't make any sense. "We can do better than this," he told The Dodo. "Many of these species are under threat because of the value of their parts in illegal trade. When a trophy hunter is willing to pay tens of thousands of dollars to mount a head on the wall, the death is no less brutal or gruesome whether it's being done by a local person to sell the horn or ivory on the black market, or by a wealthy foreigner doing it for 'sport.' We're merely shifting the economic incentive from one lethal trade to another."