Treasure Trove Of New Species Discovered In Remote 'Biodiversity Hotspot'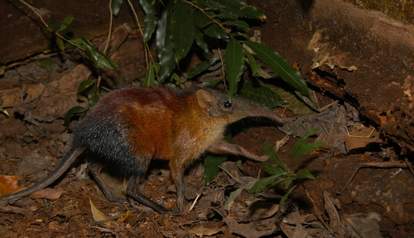 Of the recently found animals, described Thursday in the journal Diversity and Distributions, 23 are reptiles and amphibians. "They are very ancient animals," says MUSE tropical biologist Michele Menegon in a video statement, representing "lineages older than 100 million years in the Eastern Arc Mountains."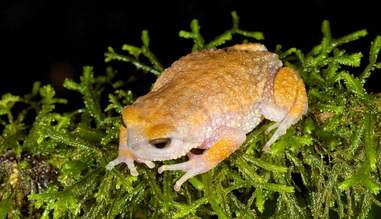 A small toad found in 2011, Callulina meteora, is at risk of extinction. (Photo: Michele Menegon)
Considering the biological wealth of species in the mountain range, the area deserves to be well-protected, the scientists say. "These findings provide the Governments of Tanzania and Kenya, and other agencies involved in the protection of these forests, with management recommendations, among which is to revive the Eastern Arc Mountains' candidature to UNESCO's List of World Heritage Sites," states MUSE researcher Francesco Rovero.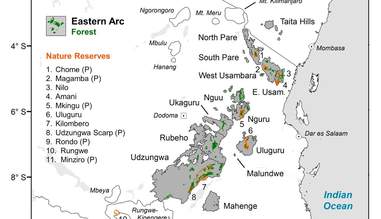 A map of the Eastern Arc Mountains. (Philip Platts, University of York)