Pangolin Was So Scared When Rescuers Came She Wouldn't Let Go Of Her Towel
A man was trying to sell her for $1,500.
Thanks to a tip-off that led police to wildlife traffickers, a very shy pangolin is finally safe.
On January 24, the pangolin arrived at the Tikki Hywood Trust, a rescue organization in Zimbabwe - but she was so scared by everything she'd been through, she curled up into a little ball around her a towel and refused to let go. Rescuers named her Kunyara.
The person suspected of trying to sell her for $1,500 was arrested.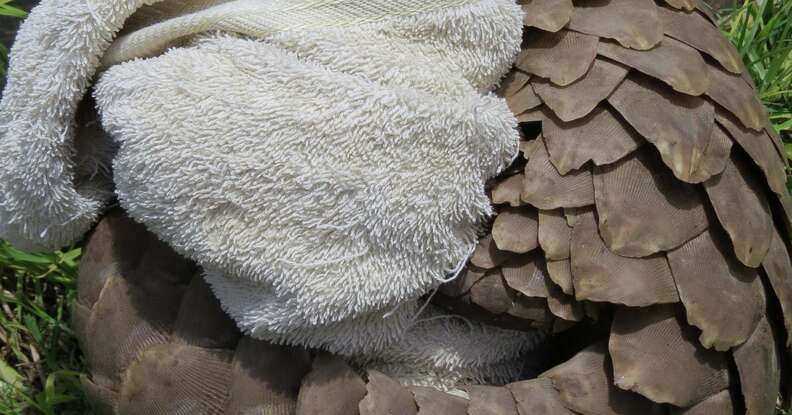 "The disturbing thing about Kunyara's retrieval is that she is small and young," Ellen Connelly, spokesperson for the trust, told The Dodo. "We estimate her to be at the most 5 or 6 months old."
And too many pangolins like Kunyara aren't saved in time.
Native to Africa and Asia, the pangolin is thought to be the most trafficked mammal on Earth. In much of Asia, pangolin meat is considered to be a delicacy, and pangolin scales are believed to have medicinal properties. Over the past decade, it's estimated that at least a million pangolins have died because of the pangolin trade.
Luckily, people are stepping up to save the naturally shy, nocturnal animals from the brink of extinction. In 2016, CITES (the Convention on International Trade in Endangered Species of Wild Fauna and Flora) increased its protections of pangolins, officially banning the trade of all eight species.
Meanwhile, rehabilitators have their work cut out for them, helping pangolins seized from the trade become strong enough to be wild again.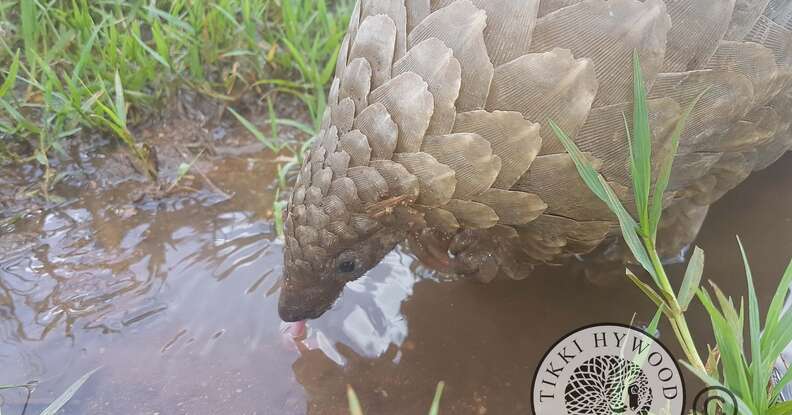 Kunyara will remain with the trust until she's a bit older, to protect her from predators like lions and hyenas.
"They are released in intensely protected zones, the locations of which we do not disclose for obvious reasons," Connelly said.
The trust has been involved in saving 67 pangolins last year, and this year is shaping up to be a busy one, as well. Two other young pangolins are getting stronger alongside Kunyara, who finally felt safe enough to let go of her towel and start exploring her new, if temporary, home - with her new friends.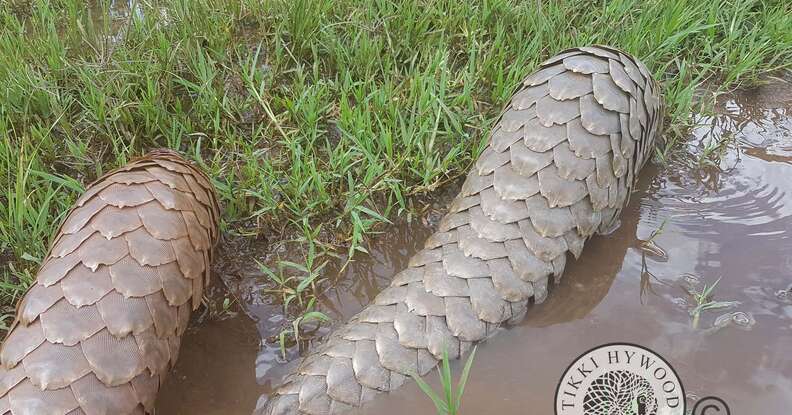 To help the Tikki Hywood Trust save pangolins like Kunyara, you can make a donation.