Little Chimp Seized From Traffickers Won't Let Go Of New Friend
"There have been lots of games, tickles and laughter so far."
When wildlife law enforcement officers in Cameroon confiscated loot from traffickers in 2014, they found six chimp heads, 30 chimp hands and feet and one very terrified baby chimp.
Daphne was only 4 months old when she was brought to Ape Action Africa's sanctuary for traumatized apes like her. Because she would have still been with her mother at such a young age, she needed 24-hour care. And given what she had been through, she was visibly scared of the world around her.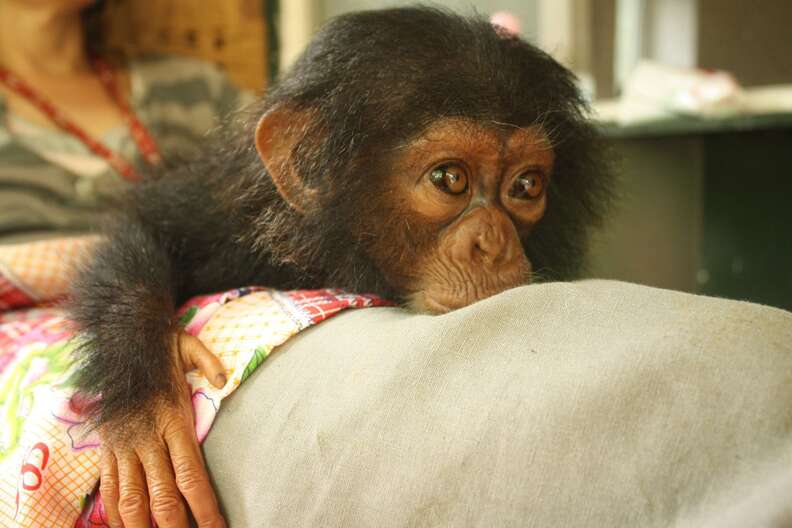 Now, just over two years later, Daphne has completely blossomed into a happy, healthy little chimp, eager to meet new friends. And that's just what she's been doing recently at her sanctuary home.
While Daphne has been acting as a big sister to other, younger chimps rescued by the sanctuary, she recently became big enough to play with the older kids.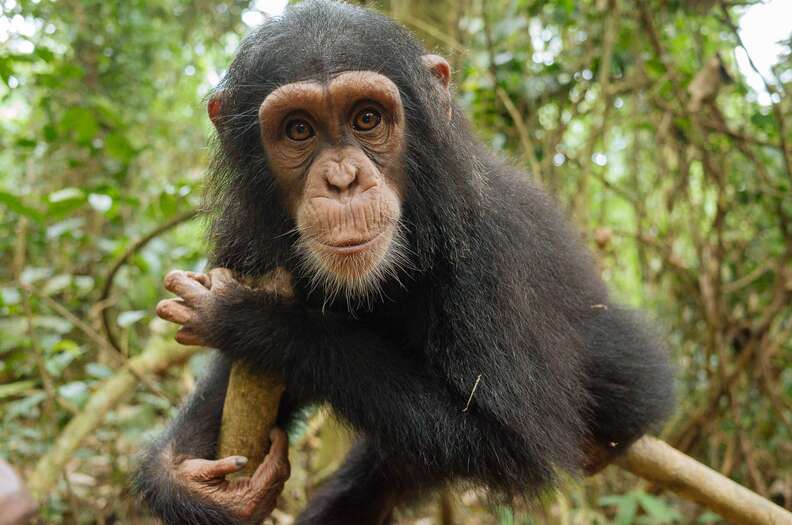 "Daphne has been an amazing big sister to Little Larry, Paula and Jenny this past year, but some changes are underway," the sanctuary wrote in February. "For a while now Daphne has been exploring the boundaries of her forest play area and straying further away from her little group. Older and more mature than her friends, Daphne needed new challenges, so we have begun her introduction to Mac's group of 10 young chimps."
First, Daphne met David and Ayisha - everyone was pretty excited.
"They have been playing for several hours a day," Ape Action Africa wrote. "There have been lots of games, tickles and laughter so far."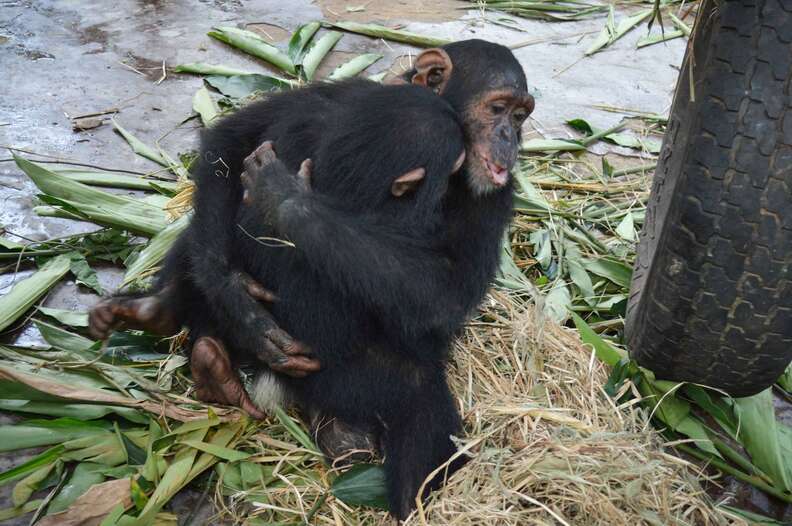 Then, earlier this month, Daphne met "the handsome leader" of her new group: Mac.
"Daphne took the next step in her introduction to our young chimp group recently, meeting Mac for a one-one play date," Ape Action Africa wrote. "Mac ... loves to play more than anything in the world, but he also loves his downtime."
Apparently, after playing for two hours, laughing and wrestling, Mac was ready for some alone time. "Mac tried to make a nest for his midday nap, but Daphne just wanted to keep playing," Ape Action Africa wrote.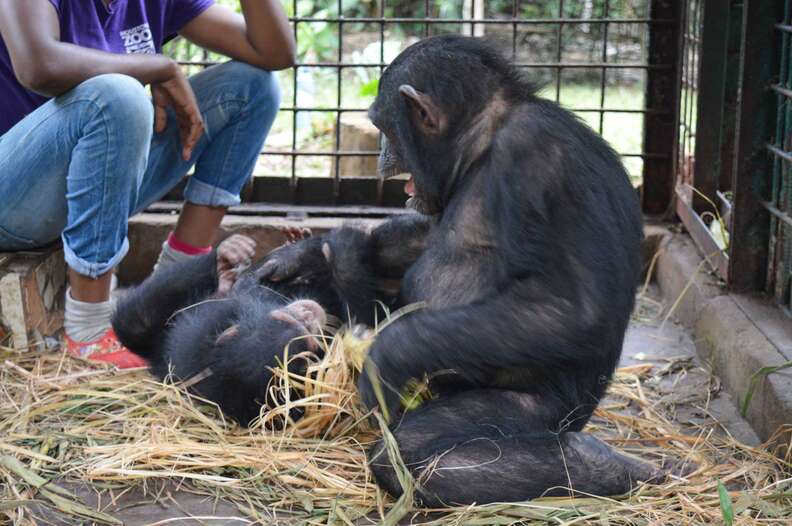 Mac even gave Daphne a piggy back ride.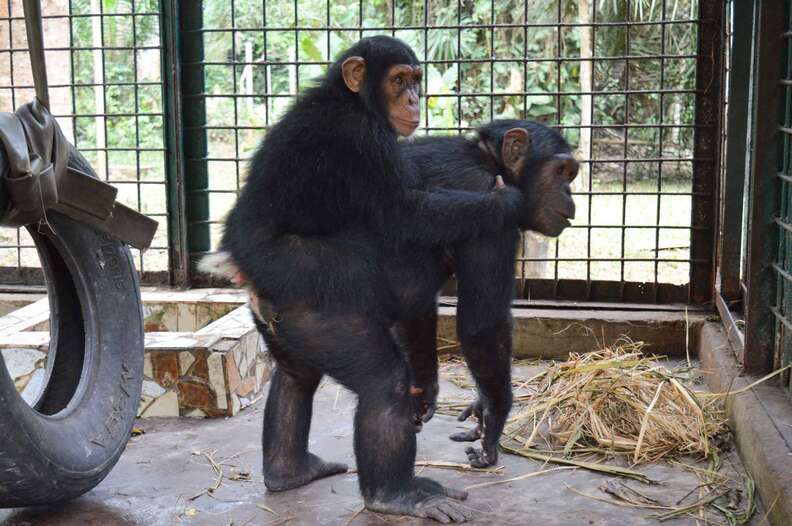 "Whilst poor Mac had to give up all hope of rest, it's encouraging to see that Daphne has so much confidence and energy. It will serve her well when she eventually joins all 10 chimps in their enclosure," the sanctuary wrote.
Even though she's getting to be a big kid, Daphne is still returning to sleep at night with her younger adoptive siblings, Little Larry, Paula and Jenny, who are very happy when their big sister returns.
Chimpanzees are endangered because of poaching and habitat loss, so it's all the more special to see rescued chimps get a chance at the lives they really deserve. To help Ape Action Africa take care of Daphne and all her new friends, you can make a donation.