Toucan Waits For His Wings To Grow Back So He Can Fly Again
<p><a href="http://irescuenonprofit.org/" target="_blank">iRescue</a></p>
<p><a href="http://irescuenonprofit.org/" target="_blank">iRescue</a></p>
Animals of all kinds are brought to John Merritt's doorstep in Costa Rica - and then he has to figure out how to save them.
One such animal is Toto, the abused toucan who had his wing feathers cut off.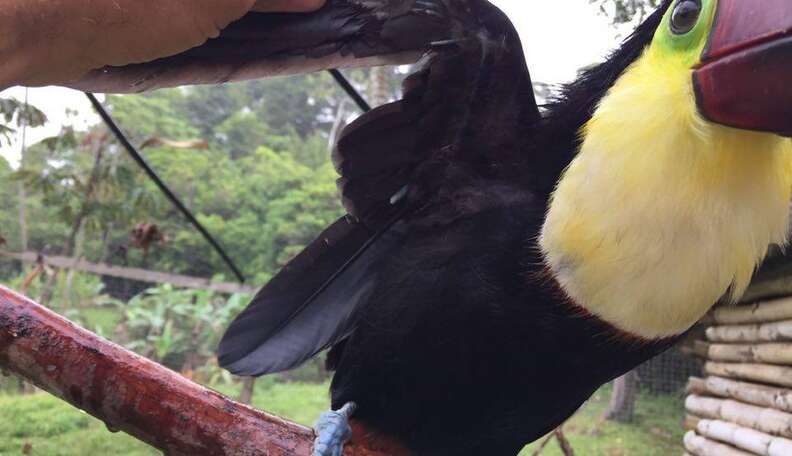 "We have no idea how the guy acquired this toucan," Merritt said. "But he had severely clipped his wings, so basically he just falls off the branch and heads straight to the ground."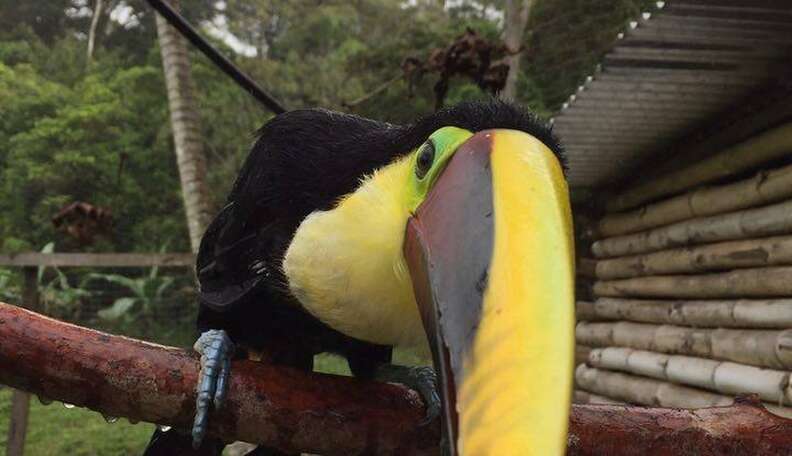 Toto was also severely malnourished when he came to iRescue. According to Merritt, toucans, who are omnivores, need a varied diet so they can thrive. "Whoever had him probably just gave him banana all day," Merritt said.
But Toto, who was rescued earlier this year, has already made big strides. As he gets stronger, Merritt moves him into progressively larger enclosures to keep him challenged.
Someday, Merritt hopes Toto will be strong enough to be released into the wild again. But it will be at least a year before Toto's wings grow back.