'Mean' Dog Melts In The Arms Of The First Person To Show Her Love
When you're at an animal shelter about to look at a dog, it's hard to imagine two words more unsettling than "bite risk."
At least, for most of us.
But Matt Montes, who owns Mission K9 Rescue in Texas, isn't that guy.
Of course, as he explains in a Facebook post, he dutifully donned bite gloves before getting close to this supposedly savage beast this week.
Shelter staff recommended a snare.
Montes cut straight to love.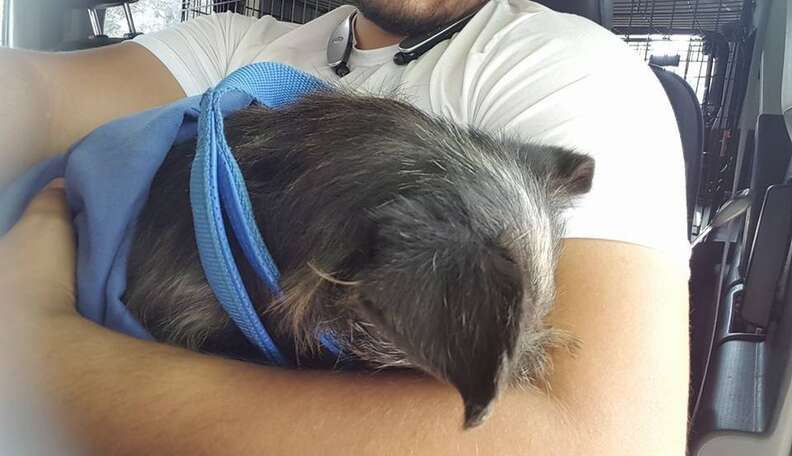 After all, was it any wonder this dog wasn't feeling like herself?
She had, according to Montes' Facebook post, just been abandoned at the local shelter. She went from a family to a cage. Unwanted. And then, a little feared.
It was a storm worthy of this little dog's name - Toto.
Apparently, it wasn't the first time animal workers used a snare on her.
It turns out, all they had to use was a little tenderness.
Montes immediately felt the melt.
"As soon as she was in my arms she relaxed," he writes. "I'm not talking about learned helplessness, I mean she relaxed."
Today, Toto is "decompressing" at the rescue, where she will soon be ready for adoption.
This is what happens when you give a dog a chance.
"She's a super sweet girl who was simply overwhelmed by being where she was," he writes.