Here Are The Top Puppy Names Of 2014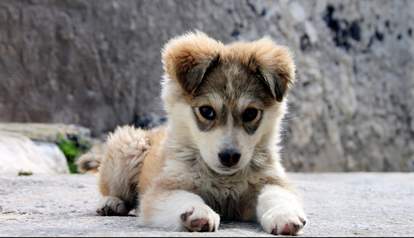 <p><a class="checked-link" href="http://upload.wikimedia.org/wikipedia/commons/6/64/The_Puppy.jpg">Wikimedia</a></p>
It's a timeless rite of passage practiced by every proud puppy owner - deciding on a name for a new pet. In fact, that's often the very first thing to do after bringing home a furry pup (second only perhaps to making a mad dash for a paper towel to clean up after his first act).
But which names are the most popular, and how have trends changed over time? Well, just as in years past, pet health information website vetstreet.com has pored through its expansive database of 969,517 dogs born since Jan. 1 to determine the top puppy names of 2014.
Here are the top 10 male puppy names of 2014: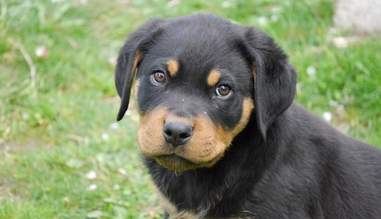 1. Max
2. Charlie
3. Rocky
4. Buddy
5. Cooper
6. Duke
7. Bear
8. Zeus
9. Bentley
10. Toby
Among male puppy names, "Max" takes the top spot just as it has for the last nine years. "Charlie" and "Rocky," meanwhile, jumped to the second and third positions. "Buddy," which held the title of top name for four years in a row before being unseated by "Max," dropped two spots from last year, becoming the fourth most popular name. Among the rest of the names on the list, "Zeus" is the only newcomer to the top 10, rising from 11th to eighth place compared to 2013.
Here are the top female puppy names of 2014:
1. Bella
2. Daisy
3. Lucy
4. Sadie
5. Molly
6. Lola
7. Sophie
8. Zoey
9. Luna
10. Chloe
For female puppies, the most popular names have remained the same since last year, with "Bella," "Daisy" and "Lucy" rounding out the top three slots. Aside from a few position changes, all but one name this year appeared in the top 10 from 2013. "Luna," which ranked 13th most popular last year, jumped four spots in 2014 to ninth place, knocking former 10th-place holder "Maggie" off the list for the first time since Vetstreet began ranking names in 2011.