Guy Makes Tiny Hats For The Toad Who Hangs Out On His Porch
He shows up every night to try on a different one.
One night over the summer, Chris Newsome noticed a little toad sitting on his porch. He didn't think much of it, until it happened again and again.
"The same toad would come to my porch every night," Newsome told The Dodo.
Chris Newsome
Newsome loved seeing his little toad buddy, and wanted to do something special for him - so he made him a hat.
"I decided to enter the world of toad millinery and help the little guy out," Newsome wrote in a post on Imgur. "Foam paper seemed like a toad-friendly material."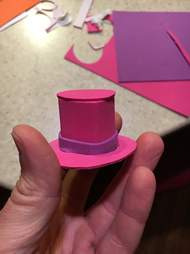 Chris Newsome
Newsome fashioned a little pink top hat for his toad friend and presented it to him ...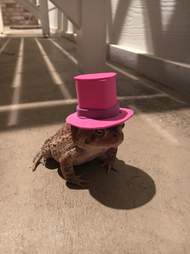 Chris Newsome
... but something was still missing. Newsome went back to the drawing board ...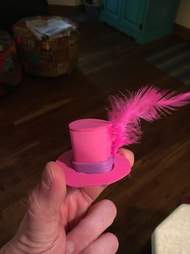 Chris Newsome
... and found a way to make the hat even more fabulous.
Chris Newsome
After that, Newsome continued to make hats for his new friend night after night, and miraculously, the toad continued to always come back.
Chris Newsome
"Even after wearing a different hat each night," Newsome said.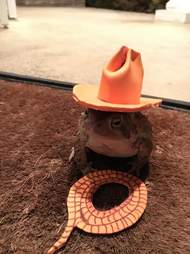 Chris Newsome
Clearly, the little toad must have enjoyed his ever-changing wardrobe, and came back each night to see what his new friend had created for him that day. He loved his hats so much ...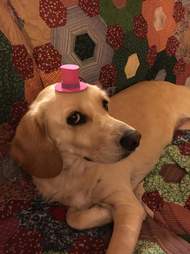 Chris Newsome
... much more than Newsome's dog Daisy did. Daisy was not a fan.