This Tiny Therapy Dog Is REAL And Loves Giving People High-Fives
"He can sense when someone is sad or not well and has a unique way of spreading smiles, just by being himself."
Norbert was adopted when he was just a tiny puppy. Back then, his fur was brown and curly. Today, he's completely white and fluffy - but his size hasn't changed at all. People love how tiny he is, so he makes the perfect therapy animal.
Norbert is 7 years old and weighs only 3 pounds. His tiny pink tongue is always sticking out of his mouth, making him extra adorable. Everyone who meets him is shocked and delighted by his tiny size, and his mom knew right away that he was a very special little dog.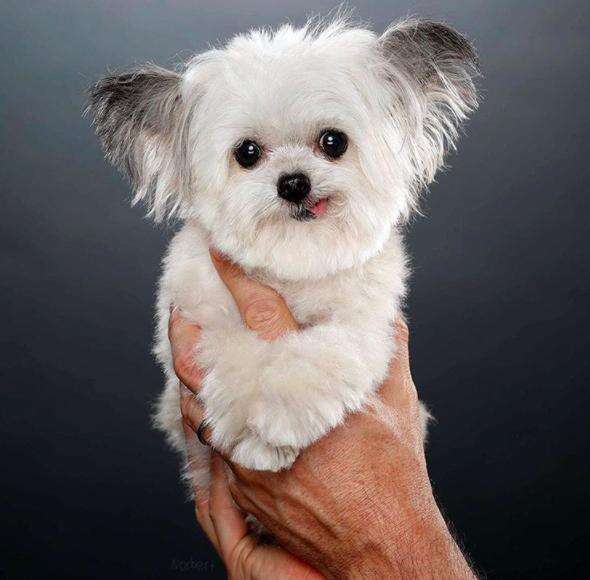 "I never anticipated he would become such a symbol of joy, hope and inspiration to so many people," Julie Steines, Norbert's mom, told The Dodo. "When Norbert was just a puppy, a woman in a store saw him and told me he would make a great registered therapy dog, something I had never even heard of. I immediately looked into it."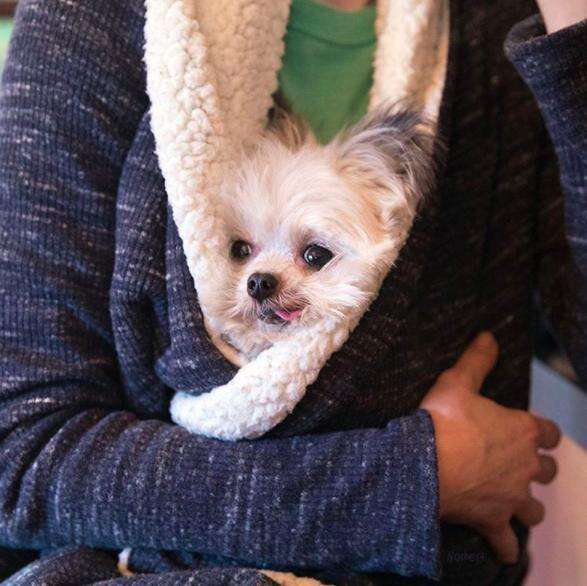 Norbert has a natural ability of making everyone around him feel happy and at ease, and his mom knew these qualities would make for an excellent therapy dog. When he was just a year old, he became a registered therapy dog, and starting working in a nursing home and a children's hospital.
Years later, Norbert is still working as a therapy dog, and primarily volunteers at the Children's Hospital Los Angeles. His ability to make anyone smile is incredible, and he brings comfort and joy to kids who are struggling.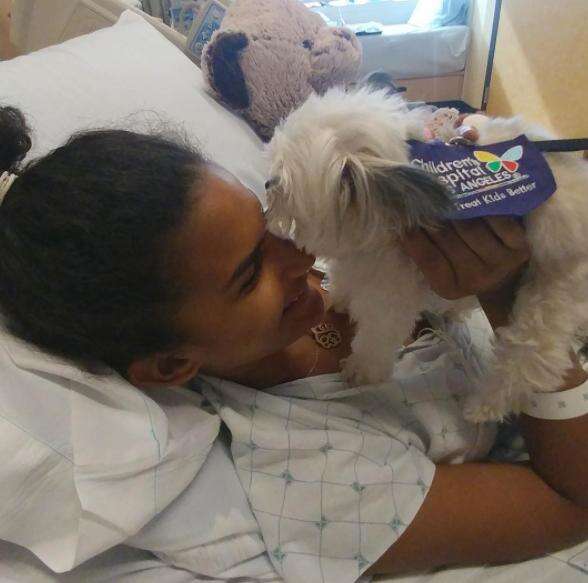 "Norbert is an incredibly sweet, smart and loving little fellow," Steines said. "He can sense when someone is sad or not well and has a unique way of spreading smiles, just by being himself."
Steines had always dreamed of publishing a picture book with her mother as the illustrator, and when little Norbert came into her life, she knew it was meant to be. Together, the trio published their first book, "Norbert: What Can Little Me Do?"
"The message of our first book is that you don't need to be big to make a big difference in the world, and that we all have special gifts that can make others smile," Steines said.
Their first book won nine awards, and they now have a series of three picture books and a Norbert plush toy (which, by the way, is bigger than Norbert himself). For every plush toy purchased, one is donated to the Marine Toys for Tots Foundation to be given to a child in need.
By just being his tiny, adorable self, Norbert has touched the lives of so many people, and will continue to do so every day for the rest of his life.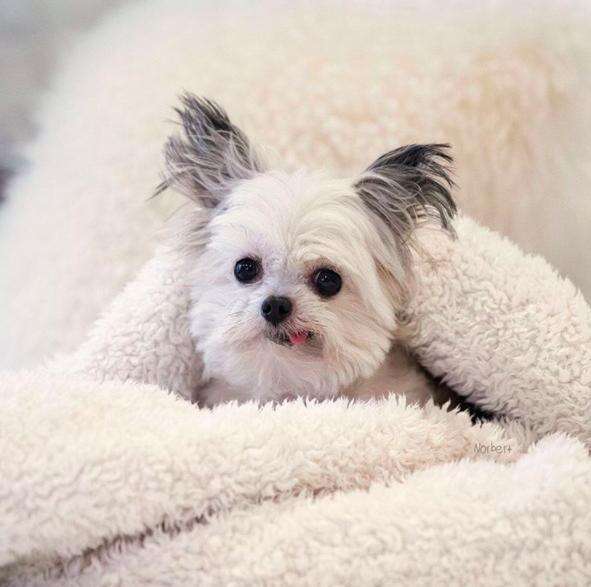 "I'm so grateful for all of the relationships that have been created and the lives that have been changed for the better, including my own, thanks to this amazing little creature we call Norbert," Steines said.