Tiny Pig LOSES IT When She Sees A Pile Of Leaves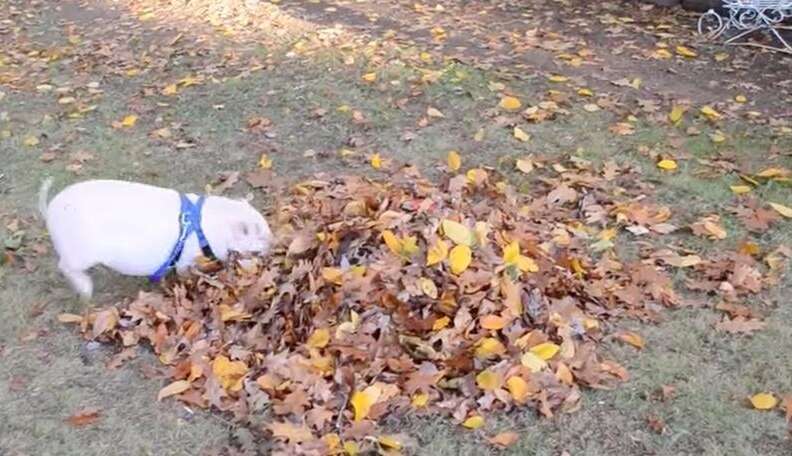 <p> <a href="https://www.youtube.com/watch?v=WKXKzbcYOJk" target="_blank">YouTube/TammyScheers</a> </p>
Willow is a tiny little pig, and this is her first Fall ... which means it's her first time seeing all those leaves on the ground. As soon as she steps up to this big pile, she absolutely flips out with excitement and launches into her happy spins.
YouTube/TammyScheers
How did these all get there?! Of course her next move is to barrel right through the middle of the pile.
YouTube/TammyScheers
You go, girl.
Watch the whole adorable video here: