With 20 Minutes Left To Live, Newborn Kitten Saved In The Nick Of Time
<p> <a href="https://www.youtube.com/watch?v=PT6rwjNnW8k">YouTube/ThePetCollective</a><span></span> </p>
<p> <a href="https://www.youtube.com/watch?v=PT6rwjNnW8k">YouTube/ThePetCollective</a><span></span> </p>
Chloe was only 8 days old when she arrived at a county shelter in Los Angeles. It was the end of the day, and the little kitten, who hadn't even opened her eyes yet, needed to find a foster home for the night or she would be euthanized.
With only 20 minutes until the end of the day, the shelter started calling local rescues to see if they could find an emergency foster for Chloe.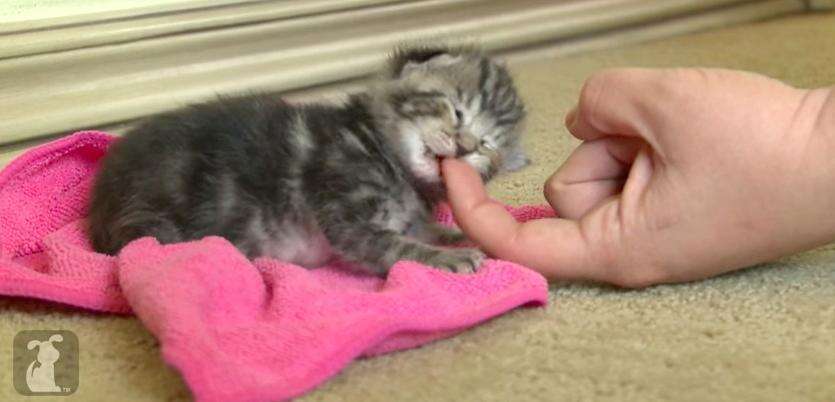 Things weren't looking good for Chloe, who needed round-the-clock care.
Now that Chloe is safe and cared-for, she'll have the chance to find a forever family and live the long, happy life she was close to missing.
Chloe's story is especially resonant now that spring is just around the corner and shelters will soon be flooded with homeless kittens. The best way to cut down on critical overpopulation in shelters is to spay and neuter your pets! To find adoptable kittens like Chloe who need homes, check Petfinder or visit your local Humane Society.
Check the Cats At The Studio's Facebook page for updates about Chloe's progress, and watch the whole video below: