This tiny kitten wasn't supposed to survive, but he proved everyone wrong.
In late August, four kittens were abandoned in a box filled with nothing but tissue paper at a gas station in Somerset, England. The kittens had literally just been born, and still had their umbilical cords attached.
The kittens were rushed to the Animals in Distress Rescue Center. Staffers there began working around the clock to try and save the tiny kittens, even though they knew their chances were slim.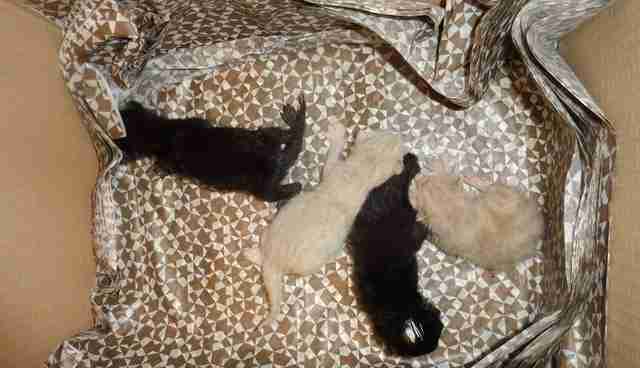 "When newly-born animals first feed from their mother, they get colostrum from the mother's milk which contains antibodies to protect them from disease," Rowana Rowan, fundraising and communications officer with Animals in Distress Rescue Center, told The Dodo. "If they don't get that immunity that nature intended, they usually do not survive as they can't fight off infections."
Despite caring for the kittens day and night, around the clock, three of the kittens passed away from an infection in their second week.
But miraculously, one kitten survived.
Staffers named him Champ, and continued to love and care for him as he beat all the odds and began to grow into a strong, determined little kitten.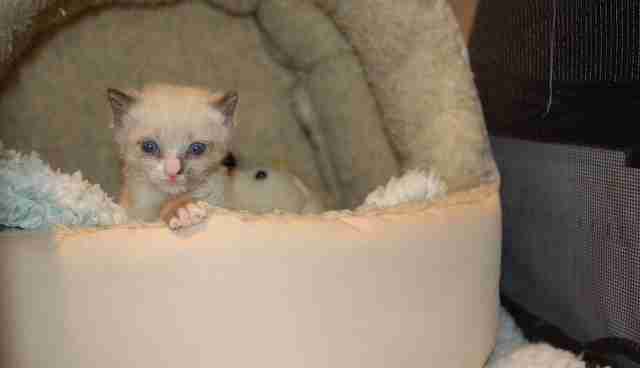 Champ is now 8 weeks old, and has captured the hearts of everyone at the Animals in Distress Rescue Center.
He's getting stronger every day ...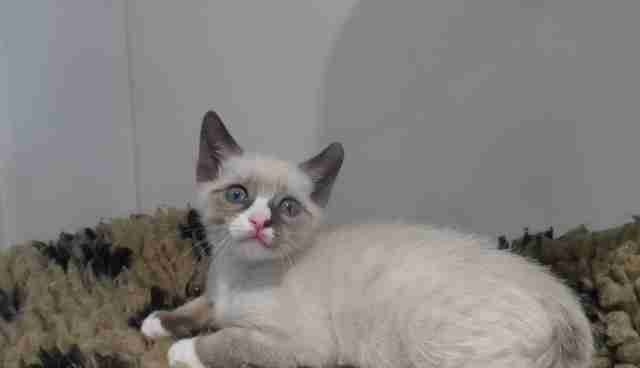 ... and everyone has a hard time saying no to that adorable face.
"Champ is becoming a mascot for our rescue organization," Rowan said. "We are very proud of him, and it is something of a miracle that he survived at all."