Baby Mini Horse Thinks He's Faster Than ALL His Friends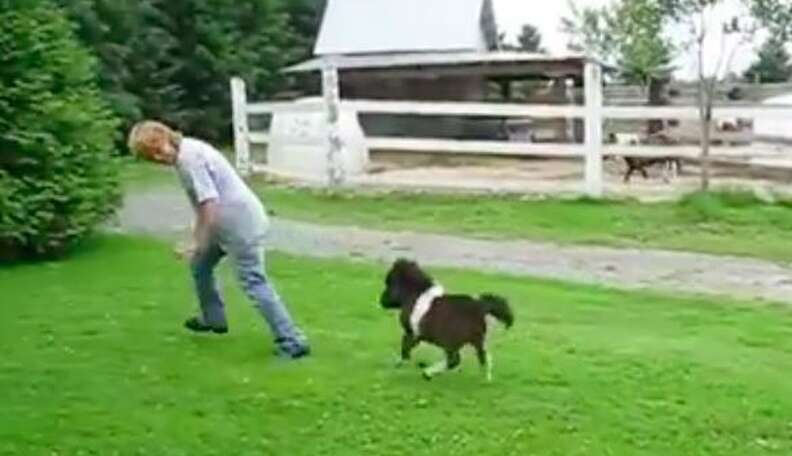 <p><a href="https://www.facebook.com/1507407636221106/videos/1512428472385689/" target="_blank">Facebook/When I Laugh</a></p>
<p><a href="https://www.facebook.com/1507407636221106/videos/1512428472385689/" target="_blank">Facebook/When I Laugh</a></p>
Any athlete will tell you that success is all about the right mindset. If you believe it, you can achieve it.
That's why this little mini horse, an athlete in his own right, already believes he is faster than all his friends. Because that means it's true ... right?
Okay, fine. Even if it's not, we could watch this little guy trot around forever. Plus, it's hard not to admire his determination ...
... even if it means he has to skip a cuddle on the way to the finish line.
And, of course, there's always room for a little post-race celebration with your buddies.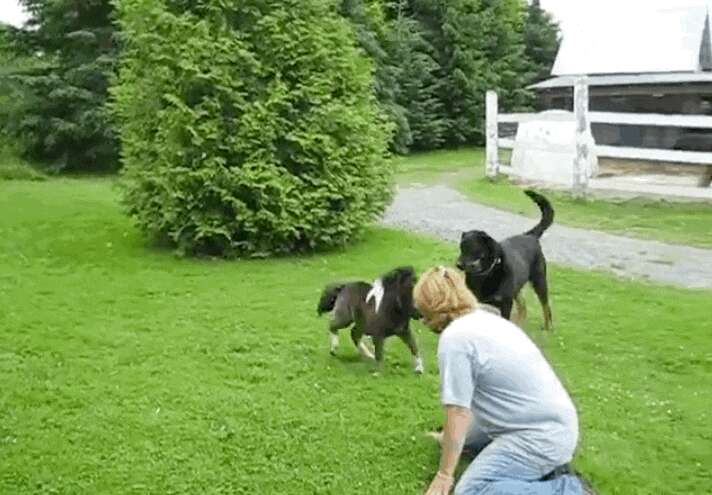 Kudos, tiny horse. You are an inspiration to us all.
Remember: Thousands of tiny mini horses like this guy are abandoned every year. If you're ready to add a mini horse to your family, please adopt!
Watch the mini horse magic in full below.