When a litter of 2-week-old puppies arrived at the Humane Society of Silicon Valley (HSSV) in early July, shelter staff knew exactly what to do - they called their fosters.
The puppies were so small that "they came to us in a tupperware container," HSSV's Finnegan Dowling told The Dodo, and they needed round-the-clock care if they were going to survive.
The pups had been abandoned under a train station with no mom in sight. Many shelters won't even take puppies so young because they don't have the resources to care for them.
Luckily the Humane Society of Silicon Valley in Milpitas, California, has a bottle baby program, and lots of foster families equipped with training, formula and plenty of heart.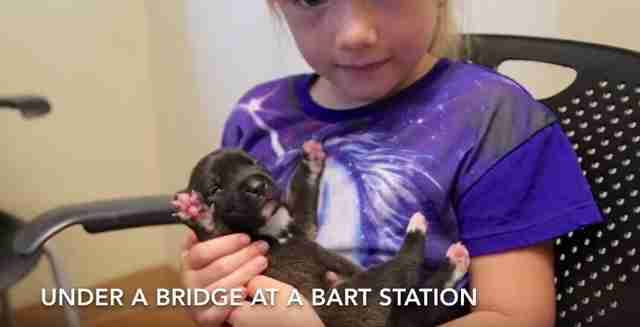 The foster families had to bring the puppies back to HSSV every week for checkups, so shelter staff began to document their progress as they got bigger and stronger, first opening their eyes and then beginning to walk and run around.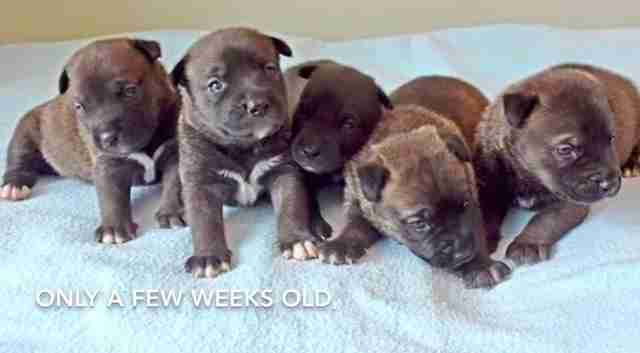 Soon the puppies' goofy personalities began to come through. After a few weeks, it was hard to believe they were the same dogs as the tiny little nuggets who were brought to the shelter in tupperware. Soon they were almost old enough to be adopted.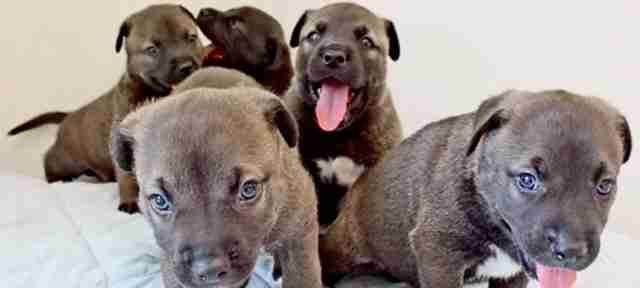 "Because there were foster homes we were able to save them," Dowling told The Dodo. Without their foster families, the puppies might never have made it to their forever homes. But they did - within hours of becoming available for adoption, every single one of the puppies found a family.
Their foster families gave these puppies the best start to life they could have had - now they're not only big and healthy, they're happy, comfortable with humans and ready to become the best and most loving pets to their families.
To find out how you can become a foster family for puppies like these, contact your local shelter or humane society.
Watch the whole adorable timelapse here.