"Some of them were 200 pounds underweight and some of them were completely bald," Vicky Keahey, In-Sync's founder, told The Dodo.
"But we took them in and started them on medication. We had to feed them three times a day because they were that hungry," she said.
It wasn't until five months into their stay at the sanctuary that 10 rescued tigers even began to look like tigers.
Of the 10 tigers saved, the three youngest ones - Pepsi, Athena and Ukaidi - were grouped together and became known as "The Kids" at the rescue.
Their mother, Cypress, along with their siblings, Jafar and Cincinnati, were saved and brought to In-Sync as well.
While the kids, who are all 5 years old, are still wary of humans - as they should be - they're an extremely tight-knit group of siblings who are usually piled together in some shape or form within their shared enclosure.
"They always fight together, spoon together, they eat together, play in the pool and bathe together," Keahey said.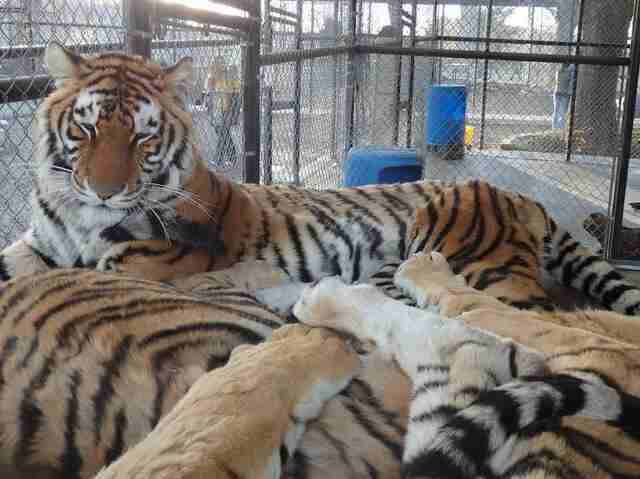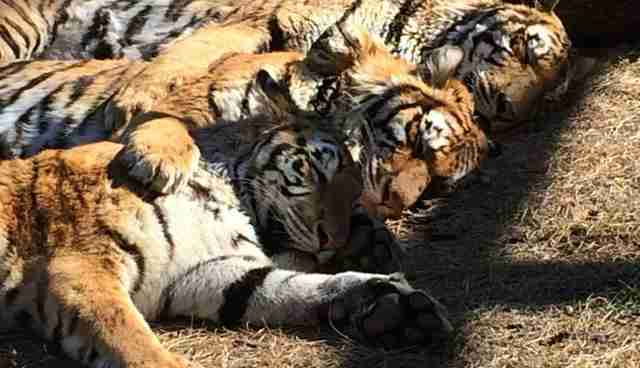 Dashing good looks run in the family, which makes it easy for them to simply meld together, but each of the kids has a distinct personality.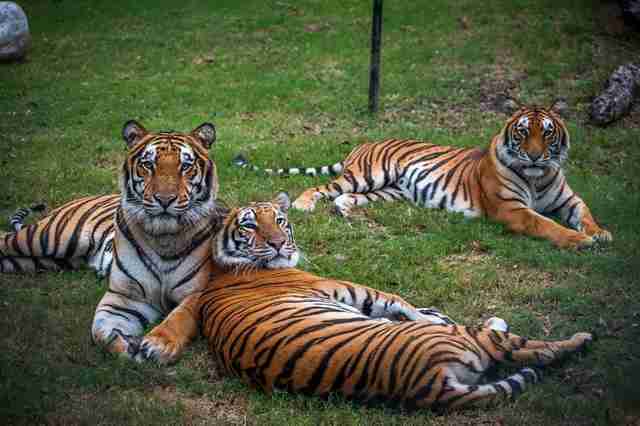 Pepsi, who is the sole male of the trio, is by far the calmest, Keahey said.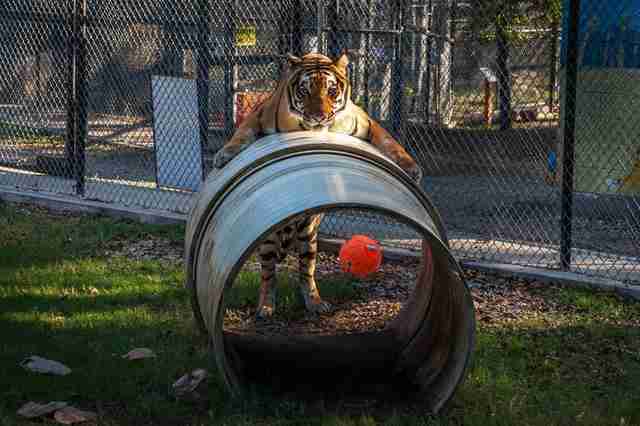 He also gets "whooped" by his sisters, who are divas in their own right.
"Athena is a troublemaker," Keahey said.
"She likes to instigate everything, everything belongs to her and nobody else can have it," she continued.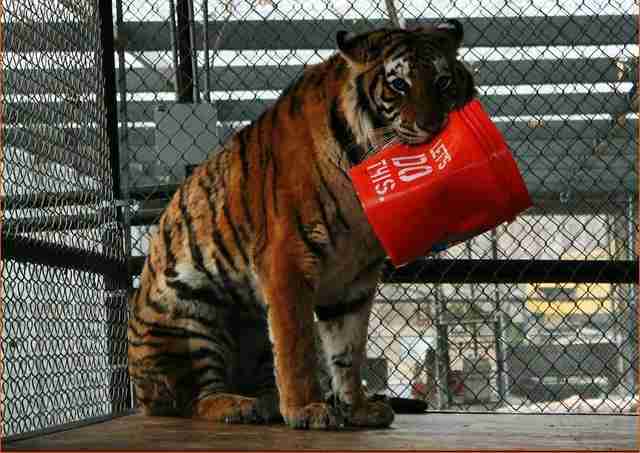 During the initial transport, Keahey said, nine tigers got into their transport cages without putting up any fuss. Ukaidi was the only one who had to be tranquilized. That's how she got her name, which means "stubborn" in Swahili.
Despite their closeness, according to Keahey, the trio does occasionally get into cases of sibling rivalry, but very much like humans, it's expected.
After all, no group of siblings is perfect.
But all of them are thriving at long last.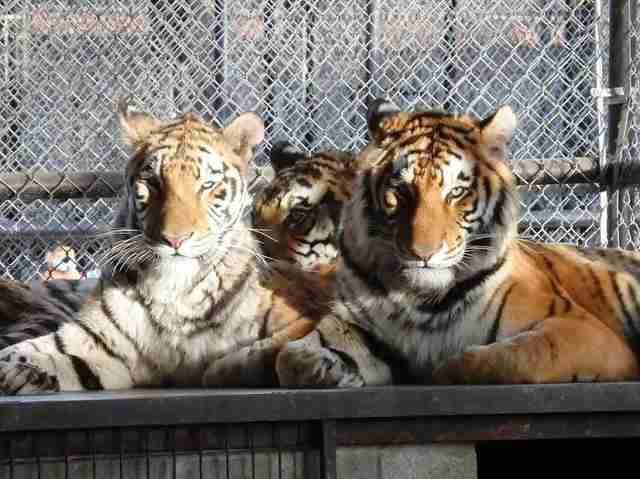 Watch this video about Lambert, a lion at In-Sync who's been obsessed with blankets ever since he was a baby: