Sometimes, where a tiger comes from isn't as important as where he is now.
In this case, about the only thing we know for sure about these four tigers is that they came from the same place: a facility in the U.S. And they were once used as "pay to play" tigers.
Pay-to-play animals can be anything from mascots at sporting events to rentals for special occasions.
In the case of these four tigers, Julie Hanan of Wildcat Sanctuary says, "they were used as photo props. An exhibitor will offer the general public the opportunity to pose and play with a cub - for a price."
Rescuers are still negotiating with the facility where they were being held, and trying to find homes for the rest of its animals - so few details on their background are being released.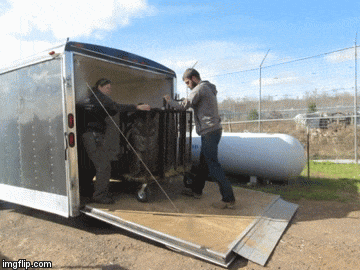 Wildcat Sanctuary
"Because of the sensitive nature of rescues and placements, details about the facility are not being released just yet," Hanan tells The Dodo.
"In all, over 100 animals are being rehomed to reputable sanctuaries across the country from this one facility. Since many animals still need to be safely transported to their forever homes, we do not want to disclose the facility until they're all safe."
While that operation is underway, four tigers from the facility took their first tentative steps toward the rest of their lives over the weekend.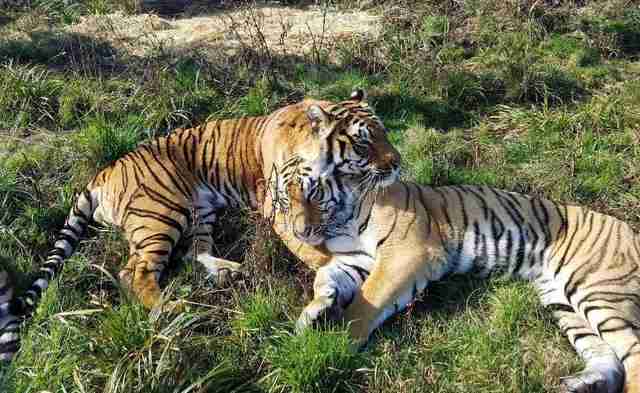 The Bengal tigers - Griffen, Dimitri, Zeke and Pandora - padded into their new, permanent home at the Wildcat Sanctuary in Minnesota.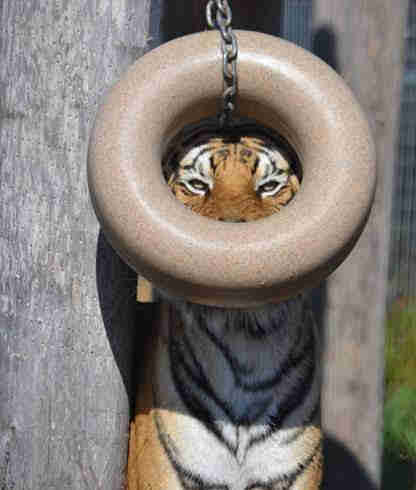 They soon discovered that their new lives are not for for short-term photo-ops. This home - with its swimming pools, trees, lush grass and shelters that actually keep them warm - is for keeps.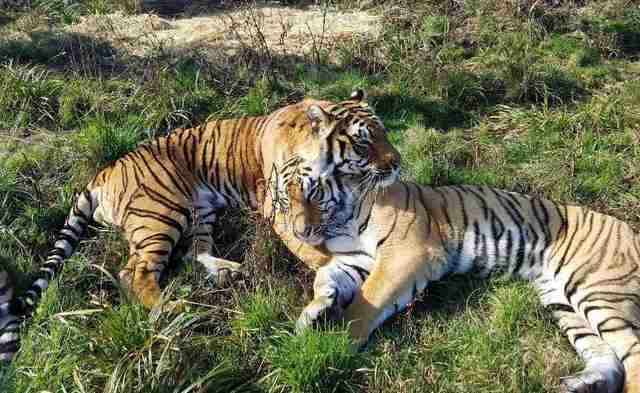 "Their habitat here at The Wildcat Sanctuary is 10 times what they had at the facility they came from," Hanan explains. "So, that's why you see them so incredibly excited by this whole new world they've stepped out into."