Armed Men Just Stormed A Rhino Orphanage To Kill Babies For Their Horns
"That worst nightmare was realized … it's just beyond comprehension."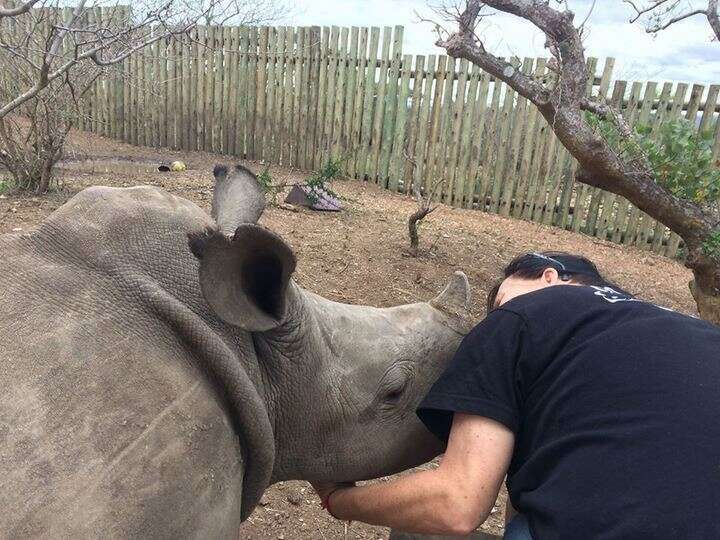 Both rhinos had their horns brutally removed, which the poachers will probably try and sell for a large amount of money.
Impy and Gugu's horns were larger than some of the other rhinos' horns at the sanctuary, Yvette Taylor, a manager at Thula Thula and executive director of Lawrence Anthony Earth Organization, told The Dodo. But she also explained that their horns were still quite small.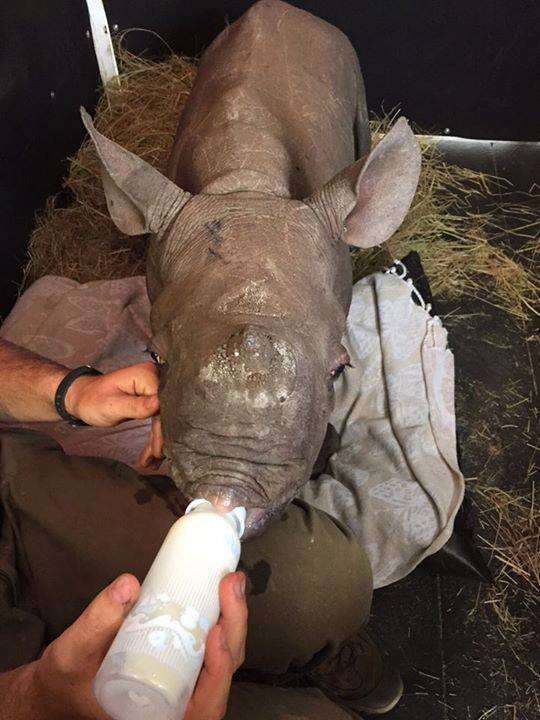 "As a rhino person who's rehabilitating rhinos in this poaching crisis, you think that your worst fear is that one of the rhino that you're working on is going to be shot or injured or killed," Karen Trendler, the director of Thula Thula, said in a Facebook Live interview. "So that worst nightmare was realized ... it's just beyond comprehension."
Gugu immediately died after being shot, but Impy remained alive, despite being badly injured.
"They did deface him [Impy] while he was still alive, and it was so bad that he had to be euthanized," Trendler said in an tearful interview.
This tragedy is particularly heartbreaking considering what these rhinos have already gone through.
"Impy survived a particularly brutal poaching," Trendler said in an interview. "He stayed at his mother's carcass for six days, moving away just a short distance to eat ... because he was obviously very hungry and very thirsty. And when he came in, I still remember so clearly, sitting with this tiny little rhino who was covered in blood splatter from where they shot the mom, and he smelled terribly of carcass fluids, and ... that reality hitting me - this is what rhino poaching is about, this is what these little guys go through."
Trendler also recalls making a promise to Impy she ultimately couldn't keep.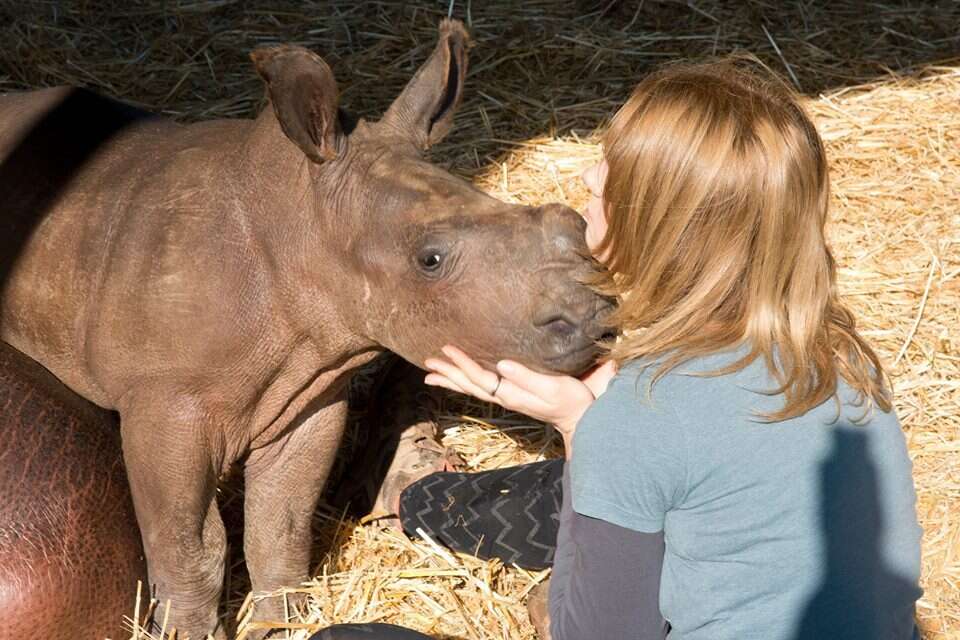 "And in my mind, saying to him, 'You're safe now, we're never going to let this happen to you again. You're never going to have to go through that again,'" she said. "And then to have him attacked, and ... unfortunately he did suffer."
Even more unfortunate is the fact that Impy and Gugu were set to be transferred to another part of the reserve in about a week. During the move, they'd be tranquilized and veterinarians would have safely removed their horns to protect them from poachers.
"They were just a week away from the next stage for their return to the wild," Trendler said in a Facebook interview. "One has to question why it [the attack] was so close to the move and to dehorning."
Thankfully, the poachers didn't kill all of the animals at the orphanage, but Trendler explained that may of them were traumatized, including Charlie the hippo and Makhosi, one of the newest rhinos to arrive at the sanctuary.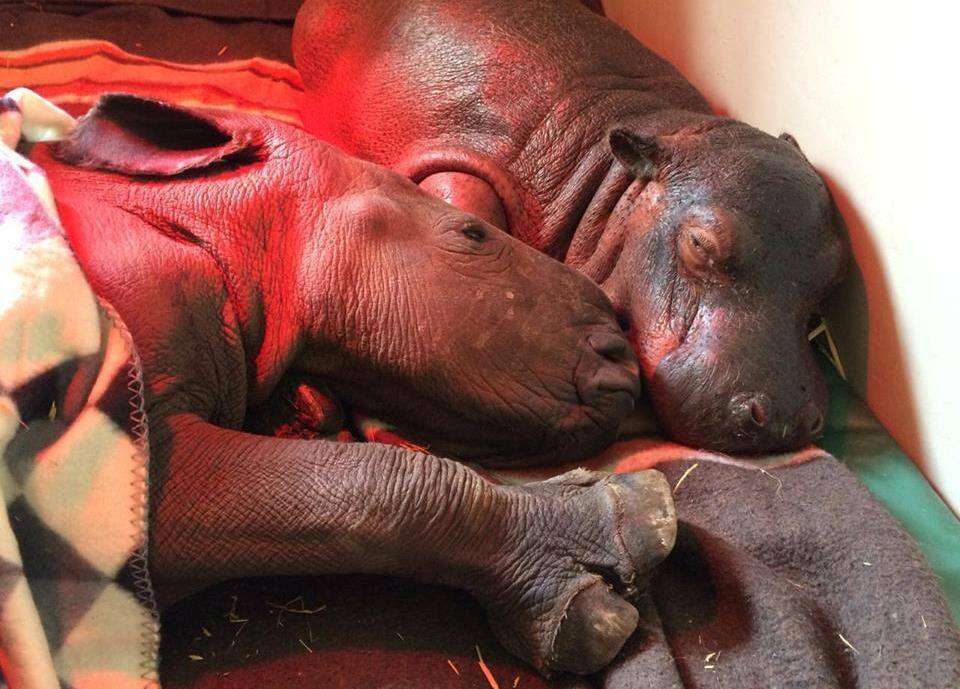 "Obviously, with something as traumatic as a shooting, and all the trauma that goes around that ... Charlie and Makhosi have picked that up," Trendler said. "We've had them on Rescue Remedy. We've been handling them very quietly. Thank goodness the team have just wanted to stay with them."
It's not just the animals who have suffered. Several staff members were attacked as well - and one woman was reportedly sexually assaulted. But throughout it all, the staff's focus has been on keeping the surviving animals safe.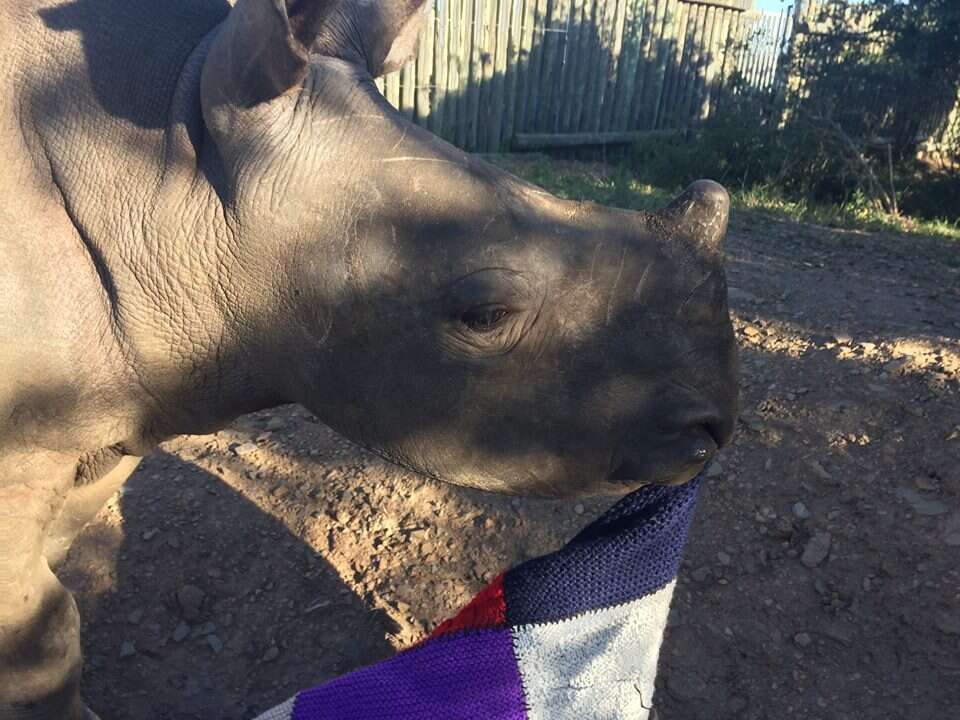 "The remainder of the rhino as well as Charlie our hippo orphan are doing well," Taylor told The Dodo. "They were initially very scared but have now settled back into a routine. The staff and volunteers have been absolutely amazing in keeping their focus on the care of the animals despite the trauma they have endured themselves. We have also had a vet onsite for the last 48 hours in case we need specialist care for any reason."
The orphanage's priority right now is to care for the remaining animals, Taylor explained, as well as to increase security, for both the animals and the people who care for them.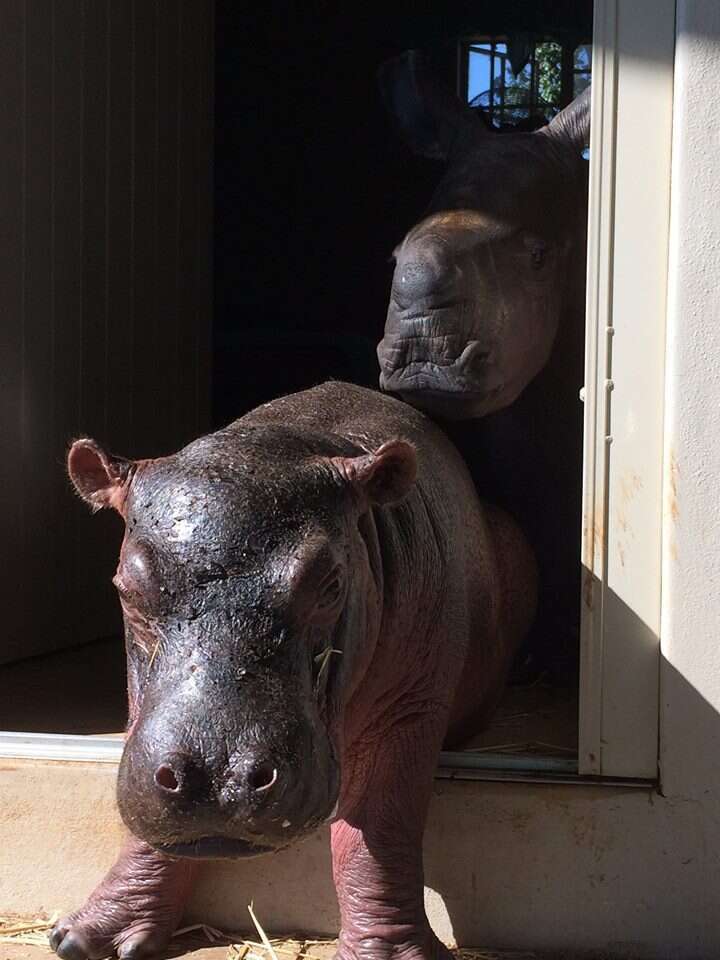 "The sad reality is that these aggressive poaching attacks are not only pushing rhino closer to the brink of extinction, but also endangering the safety of their human custodians," Taylor said.
"Poachers are becoming increasingly brazen, better informed and often better armed," she explained. "The monetary gains are huge and they don't hesitate to engage game rangers, protection staff or carers to get to the rhino. It would seem the latest 'soft' targets are rhino orphanages who are trying to deal with the consequences of the adult rhino fatalities."
Despite this monumental tragedy, Trendler is finding strength in the level of international support the orphanage has received.
"It's been so humbling ... to see the outpouring of support and understanding," Trendler said. "From the messages we've had, it's just hit people so hard. First you're dealing with rhino, and the brutality of taking calves who were rescued from brutal poaching situations, and then on top of that you have the human element where humans have been assaulted as well. And people have just responded to that with the most incredible humanity and compassion."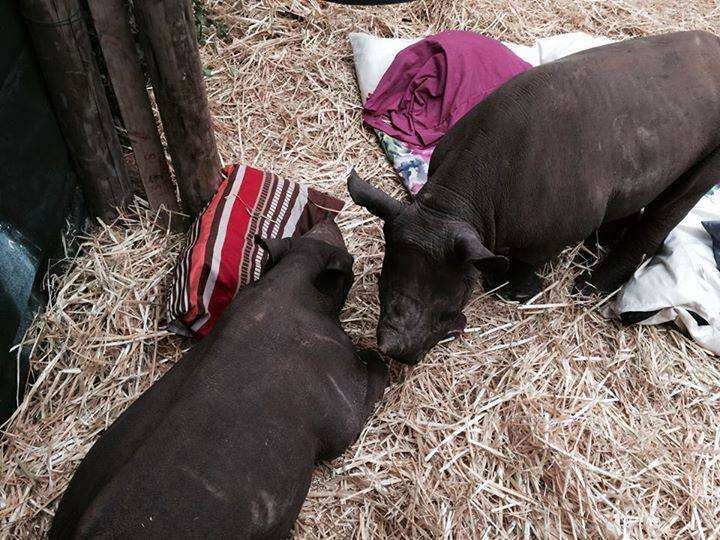 To help protect the remaining animals at Thula Thula Rhino Orphanage, and to help future victims of poaching in South Africa, you can make a donation (follow the link and select the "Rhino Orphanage Donation" button).
Update 2/23: Two male suspects have now been arrested for the killing of two baby rhinos and the assault of the staff at Thula Thula Rhino Orphanage, according to SA people. The men are apparently part of a "notorious gang," and they were heavily armed when police found them. They will appear in court on Friday, and we will update this story with any developments. You can help protect the remaining animals at Thula Thula by making a donation.