Three six-week-old brown bear cubs -- an endangered species in Kosovo -- were rescued from captivity at residential homes. The cubs, named Ema, Oska and Ron, were found by the animal rescue organization Four Paws International, and are believed to be from the same mother.
According to the AP, photos of the cubs were spotted by users on Facebook, who saw pictures and descriptions of one of the bears posted by a family. While keeping wild animals in Kosovo has been forbidden by law since 2010, no arrests have been made yet. Rescuers are calling for the family to be prosecuted, and are hopeful that the bears will recover from the trauma.
"The cubs have had some cat milk and a bit of honey", says Carsten Hertwig, a bear expert with Four Paws. "But they seem very stressed, fearful and extremely weak – Ema doesn't even weigh three kilos [6.6 pounds]. We hope the rescue was in time, and that with our expert care the cubs can pull through and recover."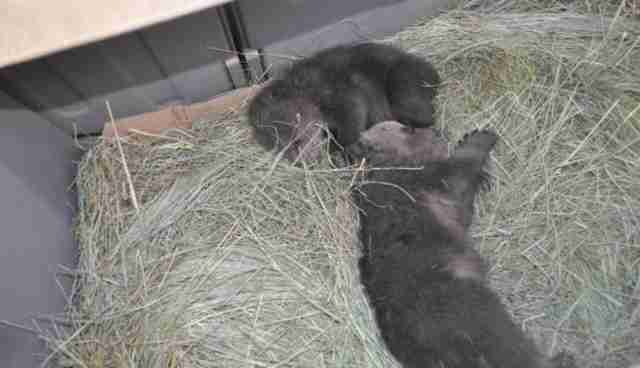 Are you concerned about the treatment of animals? Voice your opinion by using the hashtag #StopAnimalCruelty or #StopAnimalAbuse on Twitter or Instagram. You can see your contribution and others below: