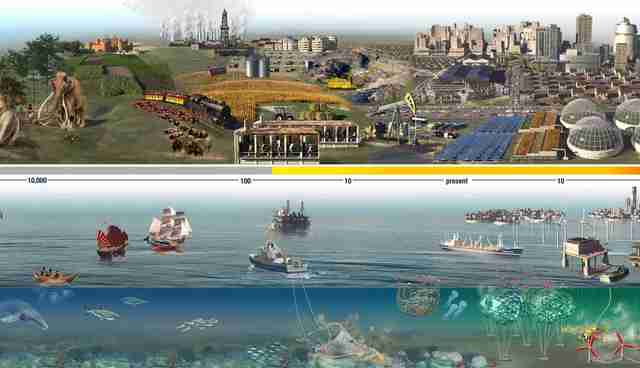 From whales to anchovies, marine "defaunation" - or the loss of species - is increasing, mainly due to industrial use of the oceans. One of the study's authors, Steve Palumbi of Stanford University, described the frightening transformation of the sea:
"There are factory farms in the sea and cattle-ranch-style feedlots for tuna. Shrimp farms are eating up mangroves with an appetite akin to that of terrestrial farming, which consumed native prairies and forest. Stakes for seafloor mining claims are being pursued with gold-rush-like fervor, and 300-ton ocean mining machines and 750-foot fishing boats are now rolling off the assembly line to do this work."
The future ocean they envision doesn't look like a place we'll want to take our grandkids swimming. Another study published this week found that mass animal die-offs are on the rise, both in the ocean and on land.