This Pit Bull Just Got Elected Mayor
What a great election.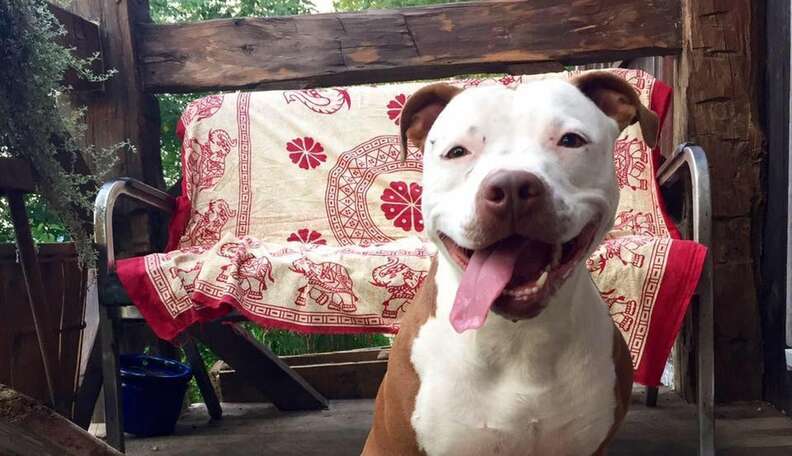 Brynneth Paltrow the pit bull promised the voters of Rabbit Hash, Kentucky, that if she were elected mayor she'd promote peace, love, understanding, the importance of spaying and neutering, an end to breed discrimination and remaining peaceful with the town's cats.
The town liked this positive and progressive platform. On Tuesday, Brynn got elected, beating out a tough field that included several dogs and cats, a chicken and a plastic Godzilla figurine.
Brynn triumphed over her closest competitor - an Australian shepherd named Bourbon - by more than 1,000 votes, 3367 to 2336. (The chicken, Bossy, earned just 216 votes; the Godzilla figurine appears not to have gotten any.)
"Once they announced her the mayor, she ran around and jumped on me, gave me a lick and went about celebrating," Brynn's mom, Jordan Bamforth, tells The Dodo.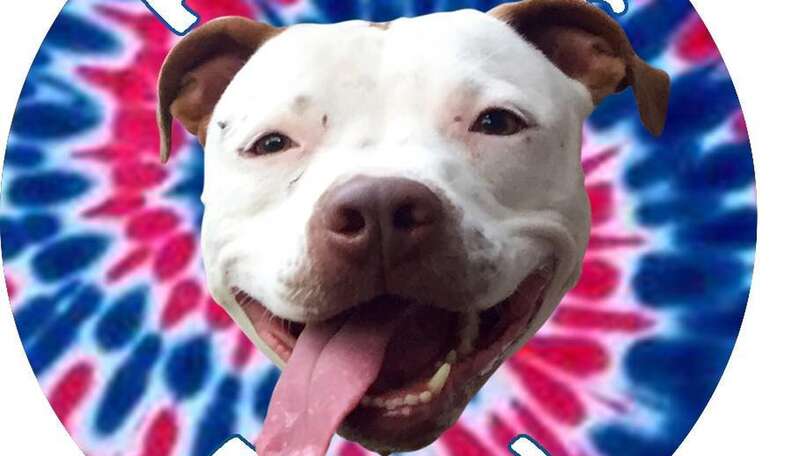 Rabbit Hash has had previous dog mayors. Three of them before Brynn, in fact, starting in 1988 with the inauguration of Goofy Borneman - a pup "of unknown parentage," according to his official bio, who served several years before dying in office at the age of 16.
The position, as you may have guessed, is largely ceremonial. The elections serve as fundraisers for the Rabbit Hash Historical Society. Participants pay $1 per ballot, and are encouraged to vote early and often.
But sometimes a mayor's ambition (or that of his or her person) grows. Rabbit Hash's current mayor, a border collie named Lucy Lou - the town's first female mayor, who has served for eight years - mounted a campaign to take her talents to Washington, as president of the United States.
Alas, as you know, she lost. Lucy Lou was quiet about Tuesday's national elections, but this statement was issued on Facebook, about the Rabbit Hash results:
"Through the course of a tense evening of voting she sniffed the butts of all the candidates and has given her approval to the Mayor elect, Brynn."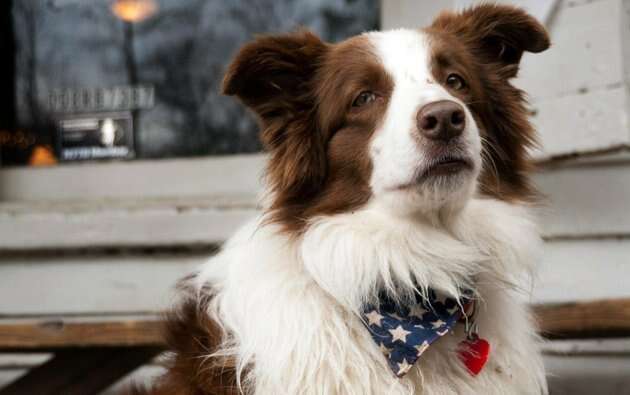 Brynn herself may not be looking toward the presidency (yet).
But Bamforth's is hoping that her dog's election will bring a bit of cheer and hope to people who are unhappy about upcoming White House residents.
"I certainly hope that is takes someone's day and turns it around," she says.
Plus, she'd like Brynn's ascendancy to help bring attention to Rabbit Hash as the "center of the universe," as Bamforth puts it - and, while she's at it, make the world a friendlier place for pit bulls.
"To constantly have your dog judged because of how she looks, it gets old," says Bamforth. "But, hey, now she is mayor, so there's that."