Matilda the foster kitten cannot get enough of her new pit bull friends. The little cat showed up at BARCS, a Baltimore-area animal shelter, several weeks ago, and immediately captured the attention of the organization's director of operations, Lisa Revella Morabito. As the Huffington Post reports, Morabito decided to take Matilda home "to get her fattened up and socialize her." The latter part, it seems, is going incredibly well -- Matilda absolutely adores Morabito's dogs.
"Her cuddling with all of the animals is adorable," Morabito said. "Matilda usually runs around in the morning and plays with Fiona because the dogs sleep in as late as we'll let them ... Once the afternoon hits and the dogs have been fed and walked, they retreat for more napping and Matilda joins them then for cuddling."
And oh, is it cute. Unfortunately, Morabito was only able to foster Matilda temporarily, but the kitten has already found a new permanent home. To learn more about how to adopt or foster any of BARCS's other animals, visit the shelter's Facebook page.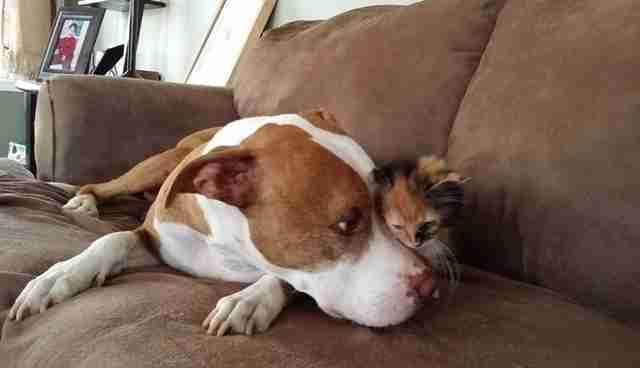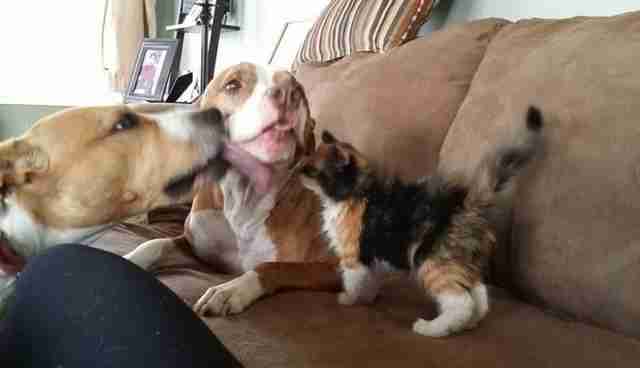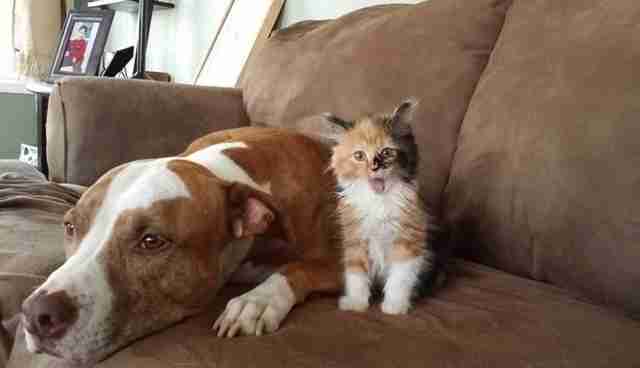 (Photos: Lisa Revella Morabito)