This is not a love story.
It's a story of a chick who just wants to play with her feline friend, and a cat who has no interest.
For a moment, though, it appears as if they might get along.
But no, the cat is not interested. In fact, he seems annoyed.
Wait, is he really leaving?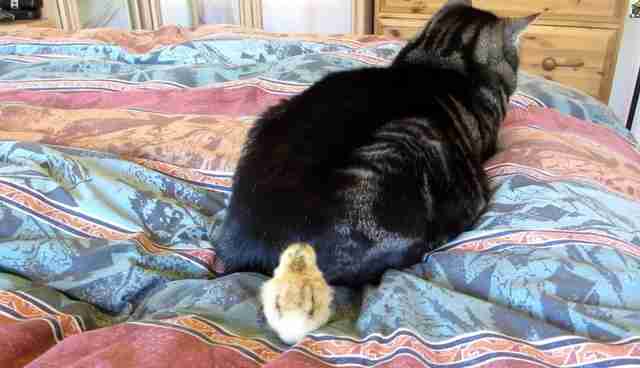 In the end, it's probably a good thing that the cat doesn't want to engage too much with the little baby chick, though. The two species don't have much of a history of getting along even though this pair seem pretty copacetic.